Cole Anderson

February 25, 2013
As players reflected back on the Missionary baseball team's four-game series this past weekend in Caldwell, Idaho, battling adversity was the main theme. Following an untimely bye week, in only the second week of a long season, the team traveled to the College of Idaho for two doubleheaders. In a...
Tags: Cohen, College of Idaho, Hobson, Issue 6, Lari, Maislin, NAIA, northwest conference, Weeks, Whitman Baseball, Young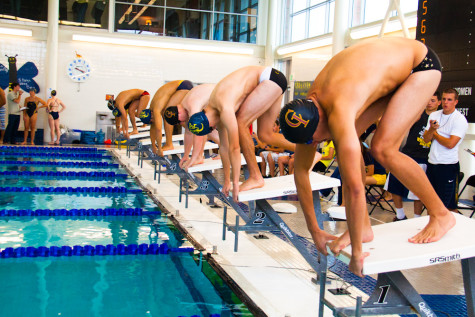 maddybell

October 20, 2011
With 16 broken records from last season's Northwest Conference  Championships alone, the Whitman swim team has an impressive precedent of success to meet. However, the 2011-2012 season shows a lot of promise, with an emphasis on excellent technique and a crop of quick first-years boosting team talent....
Tags: Bendix, Blomme, College of Idaho, Collins, Gottleib, issue 7, Mahoney, nwc, Roehrig, STL, Tackman, Whitman athletics, Whitman Swimming
Loading ...
Trinity University (Texas)

5

Feb 16 /