Jack Swain, staff writer

February 4, 2016
I got my bike stolen last night. I found my broken lock in the gravel. Someone must have snipped it with a pair of bolt-cutters. I picked it up, and held its fragile body. It felt like a tiny, helpless animal. I felt a strong surge of pity for it. Now that there was no bike, its life's purpose had ...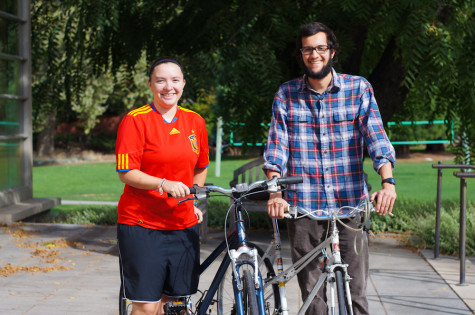 Dylan Tull

September 22, 2011
Current sophomores and Bike Share interns Andrew Patel and Sara Kleinkopf hope to make Whitman more accessible and make bicycling more convenient for both on- and off-campus students by completing a bike rental program that was started by the previous Bike Share interns last spring. While the rental program w...
Tags: Bike, Bike Rental, Bike rental program, Bike Share, Bikes, Challenges, Issue 3, Rental, Share, Sustainability, Whitman
Loading ...
Trinity University (Texas)

5

Feb 16 /