Ben Freedman, humor edi

February 11, 2016
After being ratified as a club by ASWC, the Whitman Socialist Front has begun to make a name for itself around campus, attracting droves of Whittie comrades looking to see who can "out-liberal" one other. When asked to comment on the success of the organization, club president Bryn Louise shrugged,...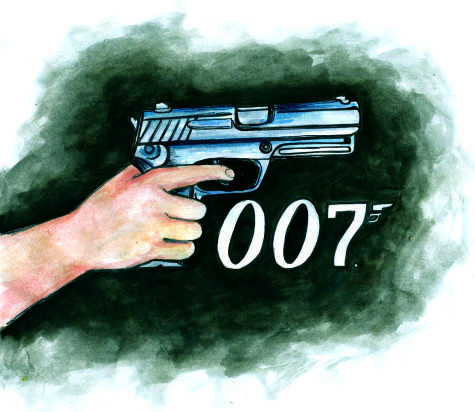 Nathan Fisher

November 15, 2012
This year marks the historic 50-year anniversary of the James Bond franchise (remember Sean Connery in the 1962 classic "Dr. No"?). Not surprisingly, I had no problem convincing six carloads of friends to attend the midnight premiere of "Skyfall," the 23rd Bond movie, starring Daniel Craig. And we were certainly not disappoint...
Tags: 50, agent, Alcohol, anniversary, aston, bardem, ben, bond, bond girl, british, comic, computer, craig, critic, daniel, dench, dr. no, emotionless, England, evil, Film, Fisher, gadget, Humor, Issue 11, james, javier, judy, m, martin, martini, mi6, movie, Nathan, q, quantum of solace, Review, sean connery, skyfall, SPORTS, spy, whishaw, Whitman
Loading ...
SPORTS SCORES
Wednesday, September 25

Whitman College 3 - Whitworth 2

Wednesday, September 25

Whitman College 0 - Whitworth 3

Sunday, September 22

Whitman College 5 - Linfield 0

Saturday, February 16

Whitman College 96 - PLU 78

Saturday, February 16

Whitman College 73 - PLU 62

Saturday, February 16

Whitman College 4 - Trinity University (Texas) 5

Saturday, February 16

Whitman College 1 - Boise State University 6

Saturday, October 6

Whitman College 1 - Linfield 3

Saturday, October 6

Whitman College 2 - 1

Sunday, April 16

Whitman College 8 - Pacific University 1

Saturday, April 15

Whitman College 1 - Linfield 4

Saturday, April 15

Whitman College 15 - Linfield 5