Eric Anderson, Staff Writer

April 7, 2016
Zack Snyder's superhero match-up is bogged down by an incoherent plot, bad characterization and unimpressive action.
November 5, 2015
"Nothing will make sense to your American ears, and you will doubt everything that we do, but in the end you will understand," says Alejandro Gillik (Benicio del Toro) to Kate Macer (Emily Blunt) at the beginning of their mission. In "Sicario," the viewer follows Kate Macer across the border and ...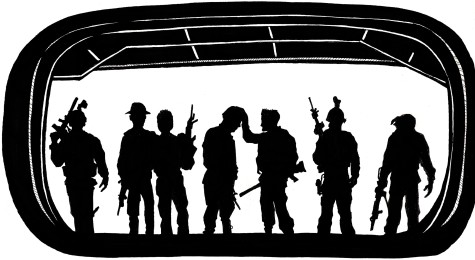 Nathan Fisher

March 11, 2012
Friday night I felt the call of Uncle Sam and saw "Act of Valor." Even though the movie had ONLY one thing going for it––the action. Man, was the execution flawless. The plot, or rather lack of plot, really does not matter in this movie . . . at all. As we have seen this year, the Navy SEAL team is the go-team gang...
Loading ...
Trinity University (Texas)

5

Feb 16 /