SSRA instructors plan for safe spring semester return
Some Sports Studies, Recreation and Athletics (SSRA) courses are scheduled to be taught in-person next semester. However, what 'in-person' might look like varies greatly from class to class and professor to professor.
Stuart Chapin, the Assistant Director of the Outdoor Program, summarized what to expect from outdoor program-related SSRA courses next semester.
"The plan is to be in-person and largely outside," Chapin said.
Part of this strategy will involve avoiding trips off campus and indoor classrooms so as to properly socially distance. To explain what an SSRA course along these lines might look like, Chapin gave the example of a beginning camping class (SSRA 142).
"[The class] will be meeting once a week in-person, outside and we'll cover knot tying, we'll cover tent set up, we'll cover outdoor cooking, we'll cover water treatment, we'll cover map reading, all of that we can do on campus and outside," Chapin said. "Lesson number one will be how to dress well for whatever the weather is, and we'll make available equipment out of the rental shop so that people can be warm and comfortable."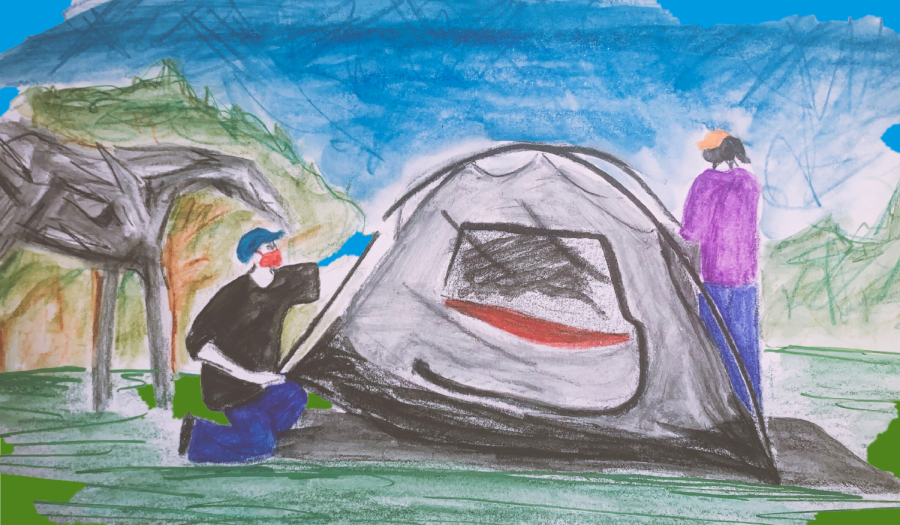 Climbing courses remain the exception, as they will be held in the climbing gym as opposed to outside. However, extra precautions are being taken to make the indoor space as safe as possible, such as limiting the gym to a quarter capacity and dividing up floor space to keep people distanced, among others.
Scott Shields, Head Coach of Women's and Men's Cross Country and Distance Track, is planning on teaching two SSRA courses next semester; Jogging (SSRA 102) and Walk-Fit (SSRA 125). Despite school being in-person, he doesn't see the structure of either of the classes changing significantly from this semester to next.
"[They] were always kind of 'doing it on your own' anyway, and on your own time, so [they] were super easy to do virtually, and they will continue to be virtual," Shields said. "We initially would have a one-time meeting as a class and then I would meet with individuals 1-on-1 if they needed it. The big class meeting probably won't happen, but I will meet with individuals if they would like to talk about training."
Caitlin Barnes, a sophomore, plans to take beginning tennis and a yoga class next semester. She is unsure of what exactly the classes will look like but is hoping that they will provide the same fun break that her beginning aerobic conditioning class did in the past.
"I would love for them to be outside to be safe and also to enjoy some fresh air," Barnes said. "They will definitely be different and that's okay."
You can register for SSRA classes for the spring semester on myWhitman.