Women's alpine team qualifies for USCSA skiing championships
The women's alpine ski team outraced their competition on Mt. Hood to earn themselves a spot at the NCAA Skiing Championships, held in Lake Placid, New York.
The team's performance on Mt. Hood cannot be understated. They secured second place both days, only coming behind University of British Columbia. Three skiers managed to place in the top 15 in both races (Slalom and Giant Slalom), which is a feat the team is very excited about.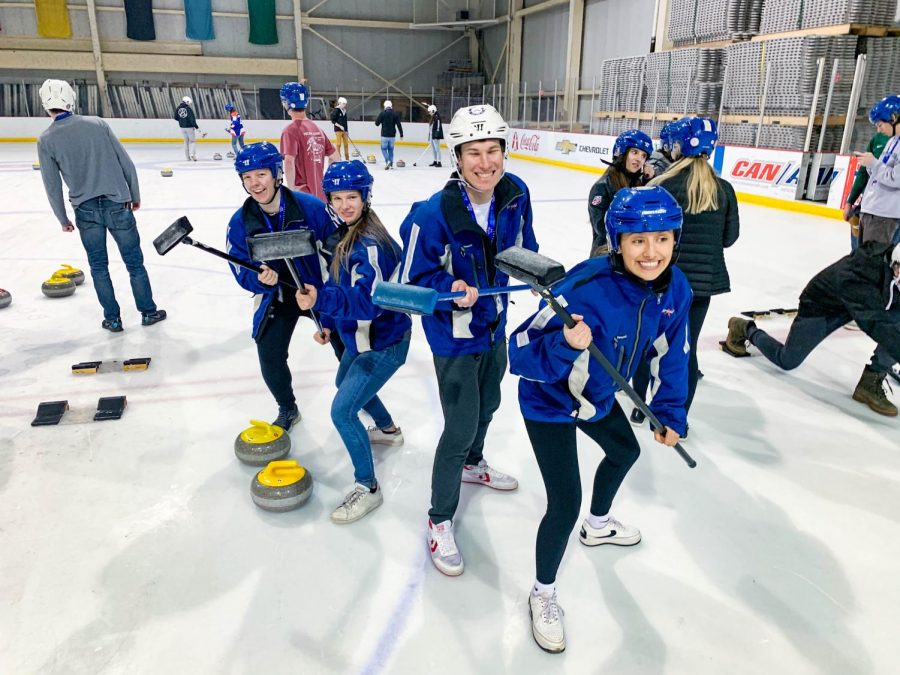 Despite amazing performances, sophomore Olivia Anderson emphasized the importance of keeping up team morale while competing. 
"Team morale is super positive at competitions. We really try to keep a positive attitude and remind ourselves that we are there primarily to have fun and enjoy skiing," Anderson said. "We always cheer super loudly for each other, and will do fun things like parking lot dance parties before races in the mornings."
Another teammate, first-year Sarah Hoffman, echoed the sentiments of Anderson, commending the team's spirit and their ability to stay positive through difficult times.
"We faced a lot of challenging weather and course conditions this season, but everyone has done a really great job of keeping hype levels up at races and our team is always the loudest on the mountain cheering everyone on from the start gate or at the finish," Hoffman said.
Participating in such a competitive club sport is difficult when one has to juggle academics alongside the sport they love, yet for Olivia, racing has been part of her life for a long time and is something she is willing to put in the time for.
"I've been racing since I was eight and had fun doing it through high school, so it seemed a natural transition to race for Whitman in college," Anderson said. "We have a really amazing group of racers who have become some of my closest friends, and I am glad to have met them through the team."
The biggest draw for Hoffman to continue skiing is how tightly-knit the team is and how everyone builds each other up.
"Everyone on the team is really nice and welcoming. Everyone has become really close throughout the season and I have made a lot of really great friends on the team," Hoffman said. "There are a lot of inside jokes, parking lot dance parties, and team bonding that makes being a part of the team a lot of fun."
Olivia, who has been racing for over ten years, is adamant that Whitties should know how fun being a part of the team is for all skill types.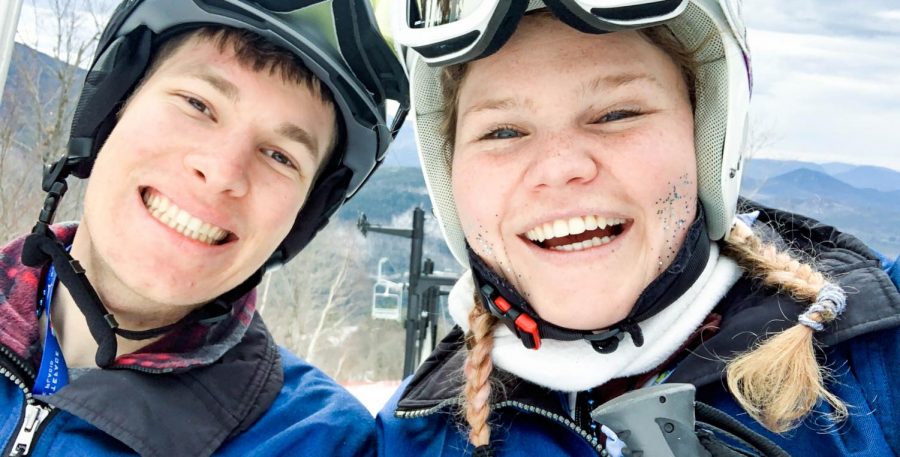 "I wish more people knew how inclusive the ski team is. One thing that I love most about it is the fact that the ski team is super fun if it is your first time racing or you've been racing for 10 years," Anderson said. "We are honestly just a big group of people who like to ski fast and have fun."
As the team prepares for nationals, Hoffman noted some goals the team is setting to accomplish during their competition.
"I think our main goal for nationals is to be the team having the most fun on the mountain. We didn't really expect to qualify for nationals, but we are really excited to be competing. One of the nice things about the team is that we don't take ourselves too seriously," Hoffman said. "We all want to do well, but we try not to get stressed out about placing really well and we really focus more on having a good time which we have found often translates into good results."
Whether or not the team performs well in New York, Anderson is excited to experience nationals together and can't wait for what's in store.
"I want the team to have fun and enjoy the experience of skiing across the country. Normally the farthest we travel for races is Idaho, so being able to race across the country is super exciting," Anderson said. "Also, it is a super competitive field here in Lake Placid, so I just want everyone to enjoy their race runs and do their best is all I can ask for."