Whitman Athletics Enters 2019-2020 Season with New Leadership
Early last summer, head women's basketball coach, Michelle Ferenz, took over athletic director responsibilities for Whitman's athletic department when Dean Snider left the position. This past July, Kim Chandler was appointed as Whitman's athletic director for the 2019-20 varsity athletic season. 
Chandler spent the last ten years at Macalester College in Saint Paul, Minnesota, in various positions. She has experience working at the division one, two and three levels, both in coaching and administrative roles.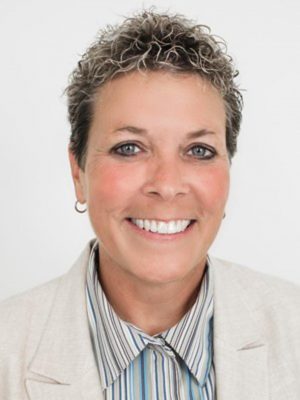 "I'm just thrilled to be at Whitman College. We have a very veteran group of coaches who are incredibly talented and we have outstanding student athletes who help them out," Chandler said. "I'm looking forward to going day by day, trying to learn more and trying to enjoy more."
Ferenz, who served as interim AD last season, admitted that having two full-time jobs did not leave her in an ideal situation to be able to fully commit to bettering her team. 
"I am glad to be back and not attempting to juggle two full time jobs," Ferenz said. "I was glad to serve the department as the interim AD, however I know that at times I was not at my best for my team, which was frustrating. I am thankful for my assistant coaches who really stepped up and helped fill the void."
Women's basketball assistant coach Marnie Ketelsen shares Ferenz's excitement about the hiring of a new athletic director, especially one who entered with ambition. 
"Kim has a lot of energy and excitement for the year, partnered with a passion for relationships and for the growth and development of student athletes," Ketelsen said. 
Coming off a very successful athletic year in 2018-19, Kim is taking over the reigns of Whitman teams that have high expectations for their prospective seasons. Last year, several teams took home conference championships and many student-athletes earned individual accolades. 
"We have had a lot of success in recent years, yet there is still so much we can do better to make sure all our student-athletes have an excellent experience," Ferenz said. "As Kim learns about Whitman, I see her bringing some new ideas to our department and to our college."
Chandler mentioned that she probably enjoys watching basketball more than other sports, but that is largely due to the many years she spent as a basketball coach at various college levels. It was a challenge for her to narrow down which sports she enjoys watching most as she is very excited to see the high-level competition that every varsity sport is predicted to provide this season. 
"With new leadership comes fresh ideas and new enthusiasm," Ketelsen said. "Kim is excited about continuing to build community and support for our athletic department." 
The athletic community is excited to have new leadership at the forefront as well as continuing the grind to put more championship banners on our Whitman walls.