Women's Tennis Spends Spring Break in China
Over the spring break, the women's tennis team traveled as part of a cultural exchange to Shanghai and Qingdao in China. Last year, the men's team traveled to Cambodia on a similar trip. The women had the opportunity to compete with a variety of teams in China, including senior Lori Sheng's high school tennis team. This week, The Wire spoke with Nastya Redkina, a sophomore who went on the trip, and Head Coach John Hein to talk about their experience in China.
Coach Hein told us the idea for the trip emerged sort of naturally. "It was an idea that Lori and I kind of playfully talked about, "wouldn't it be cool to go to China" then seeing other teams' international travel, especially how powerful the experience our men's tennis team had in Cambodia, I did more research.  Everything just fell into place with the funding, organizing with help from our two families there and great cooperation from many individuals around campus," said Hein.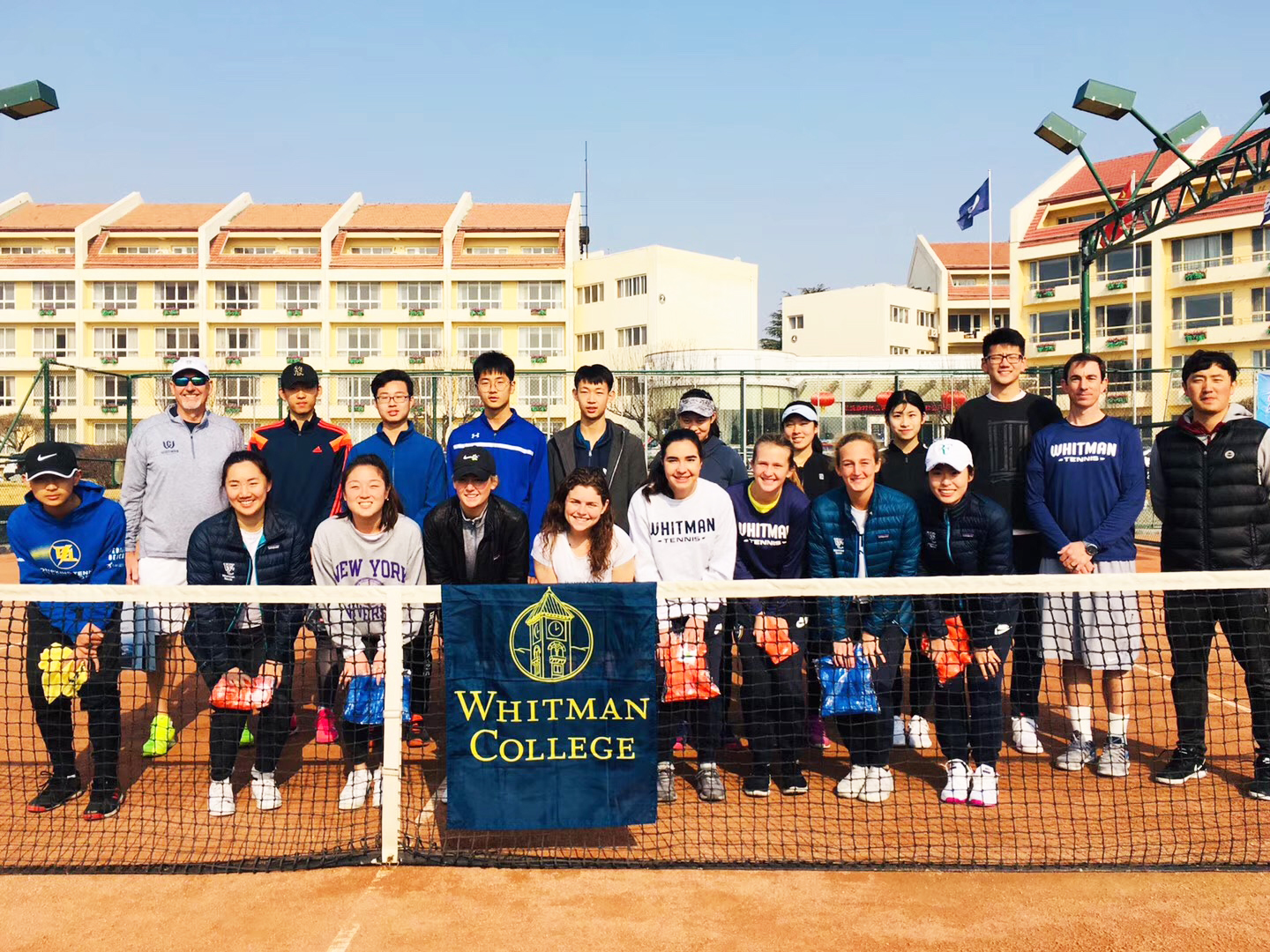 Redkina also pointed out that two of the team's upperclassmen played a large role in planning the trip: "Lori and Andrea and both their parents did an amazing job making sure we not only got to experience the tennis culture but to see China as a whole. We went to cities, but we also saw rural areas and a lot of valuable places. We have never felt more grateful for our amazing opportunities the school and our coach provides us with and if we could, we would go back in an instant."
The team began their trip with five days in Shanghai, doing most of their competing there as well.  
"Shanghai University's team was the deepest, with great players at the top and through the lineup and our doubles was fantastic, especially Audrey and Nastya. In singles, Andrea won against a terrific player, but the best part was exchanging gifts and then being invited to a banquet with them after. Both teams learned so much from each other and we made some great friends. The other match days we played shorter formats and the focus was on great tennis but also very much on enjoying meeting new people, so we would play sets and then the player would talk and laugh. Most of the students there speak English, some very well and Lori and Andrea helped out with Chinese when needed," said Coach Hein.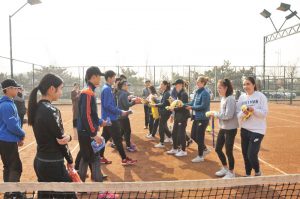 Redkina shared with us that the purpose of the trip was to not only bond as a team and get some playing time, but also have a greater understanding for the cultural diversity on their team.
"It was a completely different experience from our usual spring break matches because we not only got to compete with Chinese teams, but also got to learn from them about their traditions and values not only as tennis players but as people. The trip was amazing and our team has never felt closer or happier," said Redkina.
Coach Hein affirmed these sentiments. "We've gained so much from having three international students on our team, the opportunity for two of them to share a huge part of their identity and their families with us was both a bonding experience and an amazing cultural experience," said Hein.
Coach Hein also spoke to what the team will gain from the trip as a whole, especially looking to the future. "This trip will stay with us for our whole lives…. some of the matches and team building sessions we did have us incredibly excited and clear about the work we need to do to reach our next goal of winning the conference tournament, this trip will be a huge part of that success," said Hein.