IM Sports
Susanna Williams, Staff Reporter
March 5, 2019
Intramural (IM) Dodgeball and Intramural table tennis, also known as ping pong, completed their seasons on Feb. 26. This week, The Wire spoke with several players from those teams.
First, we spoke with Quinne Woolley, a sophomore Economics major. Woolley plays IM basketball, dodgeball and volleyball. She got involved last year when she was asked to join Sherwin Amsbaugh's basketball team.
"I had just finished my varsity soccer season, so I thought it would be a fun way to entertain myself in the off season and make new friends," said Woolley.
Woolley says she plays IM sports on top of being a varsity athlete.
"I enjoy meeting new people, getting a little competitive, and playing sports. There are so many intramural sports at Whitman, and I have really loved trying new sports and getting more involved on campus," said Woolley. "It's fun to engage with other students in something other than academics here."
Part of that fun Woolley expressed earlier also lies in the informality of IM sports:
"The teams that I play on never really prep for the season, and that is part of the fun of IM sports. I think the best part of playing sports is getting to play in the games, and if you compete in IM sports, all you do is play games. Some teams practice sometimes, but my teams are never organized enough to coordinate that," said Woolley.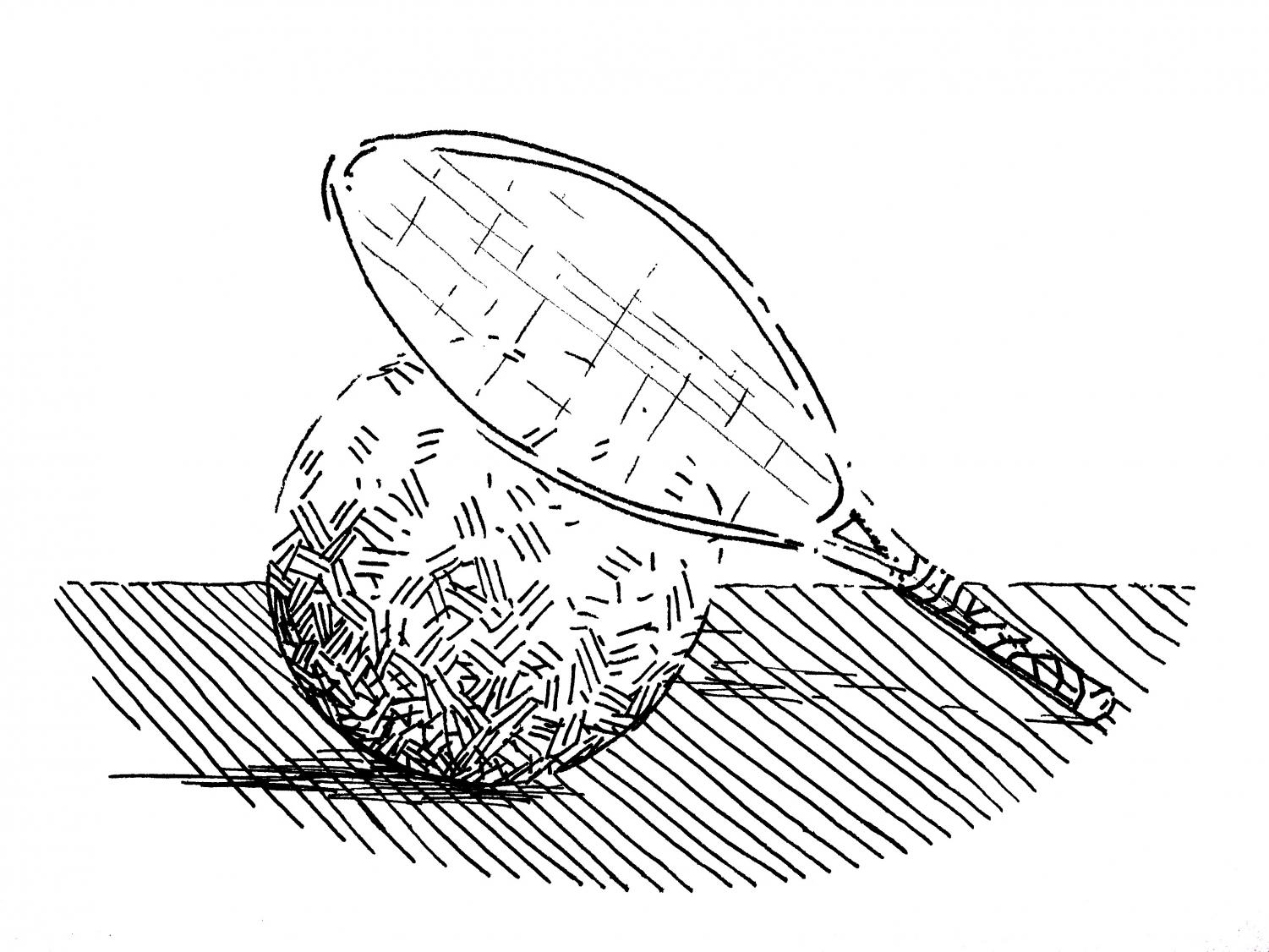 We also spoke with Arie Knops, a 2018 graduate who now works in the Development Office at Whitman. Unlike varsity sports, faculty and staff are welcome to participate in IM sports. However, Knops notes that many don't. He also noted how he began his IM experience at Whitman, and why he sticks with it even as a staff member:
"My IM experience started with my first-year section and making a variety of teams with them that year. I have since played all but one IM sport (if anyone has a softball team and needs a player, please let me know!) and try to play each one I can. In short, I play because I love sports and I love being active. It was always a great study break, and now it's a good way to get active after work. One of my favorite things about IM sports is to play with the same team year after year and try to improve together, especially in sports you are unfamiliar with."
During this IM season cycle, Knops competed on both a ping pong and dodgeball team.
"For ping-pong our season is going very well, we are 4-0 and entering the playoffs. For dodgeball, we are 2-1 and hoping to clench a playoff spot! For ping-pong my partner and I started playing after work as the season was beginning. It's partially about practice, but we also enjoy just getting really into a sport when it's in season. For dodgeball our team hasn't practiced, though this is our fourth year together as a team."
Knops was also able to speak to the changes he has seen in his time at Whitman with IM participation:
"I know that Whitman has a high participation rate for IM's that I think is what makes it fun. However I have certainly seen participation rates decline since I started playing IMs back in 2013…. It also seems like teams are less reliable to show up, which can be really frustrating."
Both of our interviewees emphasized that should anyone have any questions about IM sports or the results from these seasons overall, please reach out to the IM committee at [email protected].