Blues Baseball Building a Unit Early On
The Whitman Baseball team has been working and improving every day, getting ready for regular season to start. With their field covered in snow, they have been practicing mostly indoors, doing what they can in preparation for season.
The Blues participated in the 2019 Cactus Classic in Tucson, Arizona. They also got a glimpse of what conference would look like in the 2019 Northwest Conference Round Robin.
The Blues went head to head with top caliber teams in Arizona, which helped them rise to the occasion early on.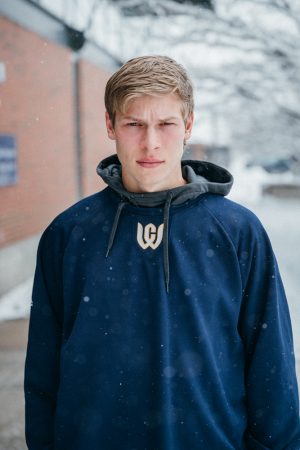 "Arizona was good for the growth of our team. We played four teams that have all been relevant on the national level these last few years. At the end of the day in baseball it's you against yourself, but I thought we stacked up nicely with those teams," said Assistant Coach Tommy Richards.
Senior Lucas Thrun felt the competition was not anything their team could not handle but did test their tenacity.
Thrun said, "The competition was tough, but we felt like we could easily hang with them. It was a confidence booster as well, seeing as we didn't play our best games at all and still were in every ballgame."
As for the NWC Round Robin weekend, it was an opportunity for the Blues to get ready for conference. Sophomore Jerick Nomura mentions it was a chance to finally get onto the field.
"The NWC Round Robin weekend gave us the opportunity to see some of the teams we are going to play during the regular season which was great. Just being able to get outside and play helped us to get more realistic reps since we are unable to get on the field at home due to the snow," said Nomura.
Coach Richards mentions that it was a time to develop and work as a team.
Richard stated, "I'm looking forward to growing and steadily improving as a club. The day to day stuff is what is fun for a coach. We'll just try to attack one day at a time and make good responses to adverse scenarios."
Thrun is hoping for an outstanding last year on what this team has to offer.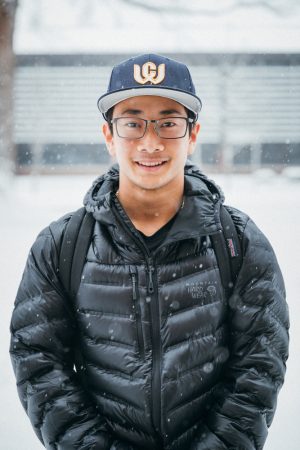 He said, "I'm personally looking forward to giving everything I've got in my final year, and I'm looking forward to the team competing for not only the championship, but to earn a little respect from the other programs and coaches in our conference. This is the best team I've seen in the four years I've been here, and there's going to be some good things happening if we play our brand of baseball."
Their next games are Mar. 2 and 3 as they host the Whitworth Pirates.