So You Want to Talk About Apathy: Varsity Athletes Lack of Presence in the Power & Privilege Symposium
When I was assigned to write this piece for The Wire, I began my journey by making attempts to get in contact with athletes on campus about their involvement in the Power & Privilege Symposium. Being a former athlete myself, I reached out first to my former teammates to see if they had heard of anyone running a panel or participating in a panel — this warranted no response. Next, I sent an email to the varsity athlete listserv requesting that anyone involved reach out to me. I, of course naively, assumed it would be pretty easy to track at least five people down. However, this is what I came up with:
Out of over 200 varsity athletes on Whitman's campus, there are only three people, all of which identify as women, who have taken it upon themselves to actively engage in the Power & Privilege Symposium.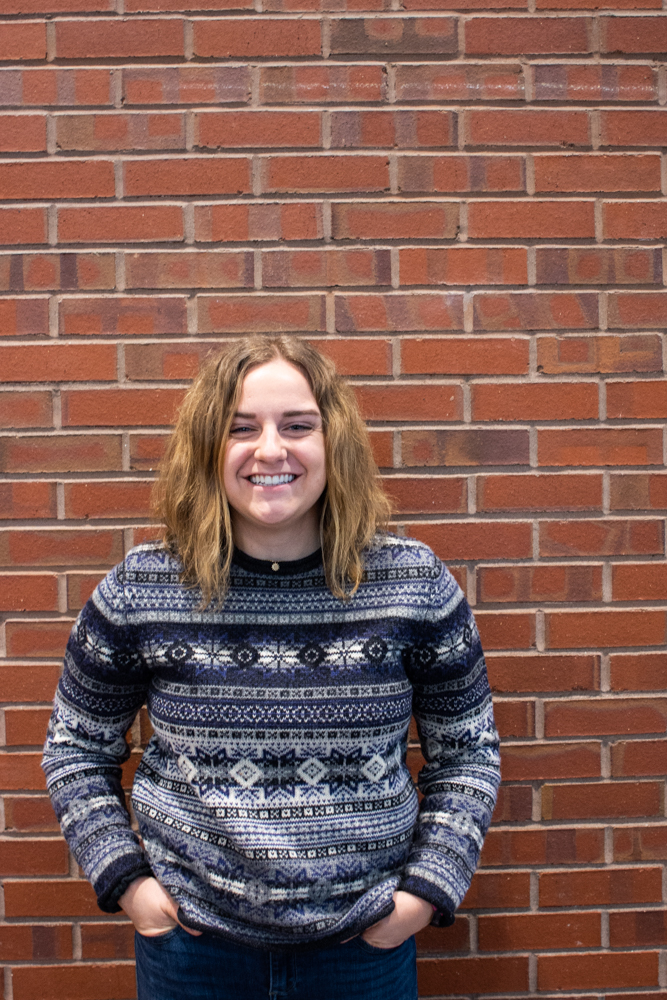 Olivia Engle, a junior on the lacrosse team, is leading a panel on socioeconomic status at Whitman as it relates to the first generation/working-class identity. Sierra Myers is involved in a scripted debate on the following prompt: Apathy is morally justified in a world of constant, pervasive, and overwhelming oppression. Alexa Lim, a first-year cross-country and track runner is involved in a panel with other students about experiencing otherness from bringing home-cooked food that did not resemble the American style lunch to school, specifically as it pertains to the Asian American experience.
This week, The Wire spoke with all three women about their dedication to the symposium.
What do you know about the history of the Power & Privilege Symposium?
Engle: What I know about the history of Power and Privilege is that it began after there was a blackface incident at one of the frat houses, after that Whitman decided to look intrinsically* and dedicate a day to talk about these events and the underlying problems that lead to the blackface event occurring.
Myers: I remember reading in an article from The Wire that there was some really problematic behavior from some Whitman students a few years back, and the first symposium was held to sort of call students in and educate them and has been a tradition ever since. I'm not entirely sure of the details.
Lim: I actually tried looking this up on Whitman's website to check myself, and the first search result description of the symposium gave me barely anything… actually nothing on the history of it at all…. The descriptions on several of our Whitman website's search results are actually extremely disappointing. Most of the results describe the symposium as a tool to educate our peers or advertise certain values which the school only gives two days attention to yet markets greatly in admissions. I don't actually know what these two days look like yet, since I'm a first year, but I know that students are putting a lot of work into making it happen. I also know that not the entire school supports the symposium and some even disgrace and joke about it. Or at least that's what I have heard and seen from past demonstrations such as "skiing on a Thursday."
Why did you choose to get involved with the symposium?
Engle: I chose to get involved with the Power & Privilege Symposium last semester after having discussions with classmates about the opening of Cleveland Commons. I realized after having conversations with friends and fellow FG/WC students that the experiences of FG/WC students are widely unknown and understood. I decided to apply to lead a panel because I was able to dedicate the time and mental energy to organize a session and believe that this is a topic that needs uninterrupted attention and dedicated space provided by the structure of Power & Privilege.
Myers: I admire the symposium a lot, and I figured that given that it's my last year at Whitman I could get involved and research the issues at hand a lot closer.
Lim: I actually am not as involved as I should be. I didn't volunteer to help with the symposium at first because I was actually scared that I wouldn't be able to go to as many sessions as I wanted to, and I just didn't know how it worked yet. That sounds pretty bad because obviously someone has to help make it happen. I chose to get involved because, number one I think the symposium is extremely important, and number two (the reason that actually got me involved) because Ye Rim emailed the Pan Asian club about her panel and needing people to speak about lunch box moments. I reached out because this resonated with me, and I saw this as a way of getting involved as well, specifically about a topic that meant something to me.
How are you embodying/interpreting the theme "Attacking Apathy"?
Engle: I hope to embody the theme of attacking apathy by providing the space for FG/WC students to speak about their experiences and also provide some information on why socioeconomic status inequality is a problem and why FG/WC students at Whitman need to be understood more and ignored less. I want to go beyond the common acknowledgment that "Socioeconomic status is a problem at Whitman" to show how and why more needs to be done than simple recognition.
Myers: How I see it is that all white people are racist and problematic, and as such it is our job to educate ourselves and not make it the job of people of color to educate us. I also think it is an incredibly gracious and amazing thing that the people of color on this campus are willing to put up with our white bullshit and put on this symposium to educate us, and it is so important that we show up, sit our asses down and listen with our ears and really listen, and grow and be better. It is ridiculous what goes on on this campus and in this world; I am tired of it and I can't even imagine what the people who have to go through this stuff on a daily basis are going through. I'm embodying this by always taking the stance of wanting to be the best friend that I can and be the best citizen of this world and the best classmate on this campus. I of course will be at the Symposium and I will do my best to go to every session I can and be as involved as possible. But, more than anything, I am reminding all of my white friends to show up. It is not a day to do homework, it is a day to attend and learn and be better after it.
Lim:  To attack apathy inspires action that will directly combat and come face to face with apathy in order to extinguish it, rather than just acknowledging that it exists. In order to attack apathy I think we actually have to do more than listen. There must be action, and people must start having difficult conversations and embracing discomfort in order to understand the discomfort that some of our peers experience every single day. I hope to embody the theme by not being afraid. I want be able to talk about race and experience and challenge others to think and speak about it. I want to be able to be honest and no longer act like I am not affected by differences that people think are simply skin deep. I will tell all my friends to go with an open mind.
What do you make of the lack of athletes involved in the Power & Privilege Symposium this year?
Engle: I think that time commitment is a big factor in the lack of athletes participating in Power & Privilege. I also believe that there are not as many athletes who may identify with the topics being presented** at P&P, and for the few that do it can be stressful and overbearing to be an athlete (especially one in season) and find time to dedicate to Power & Privilege topics.
Myers: The thing with athletes is that we are the worst at blaming all of our lack of attendance on not having time. Everyone is busy. Yes being an athlete is hard but I'll be the first to tell you that you make time for what matters to you. Athletes are not prioritizing the Power & Privilege Symposium because it's not what is most important to them. And that's the tea. I'm just here to say that athletes need to get on this and we as a group need to be making it a standard and hold each other accountable. We have a platform on this campus and we need to be doing a way better job of utilizing it.
Lim: I can't speak for all athletes and teams because each team requires different requirements and holds each athlete to different standards and commitments. But I think the lack of athletes involved may have to do with commitment… I don't think it is just a matter of time though… I think that it can be really easy to become comfortable and complacent while on a team because the team itself is a social circle that commits to events and have complex dynamics that ask a lot from athletes. I don't think that is an excuse though. Maybe, people related to my sentiment of not wanting to miss panels and having the freedom to choose panels we want to see.