BAM and ZFit Host Dance-a-Thon in Support of the Walla Walla Immigrant Rights Coalition
Zumba Club, now called ZFit for legal reasons, is increasing its engagement with the Walla Walla community in a collaboration with Borders As Method. The two clubs will be hosting a Dance-a-Thon Fundraiser, set to be held in the Reid Ballroom from 12:30 p.m. to 4:30 p.m. on Feb. 23. The clubs are raising money to support Walla Walla Immigrant Rights Coalition (WWIRC), a local non-profit dedicated to helping immigrants in our community through a variety of resources. The Wire spoke this week with several BAM and ZFit members to talk about the important work that is being done, and why everyone should attend the event.
First, for those who aren't aware of BAM's role on Whitman's campus, we asked Mayrangela's Cervantes to talk about the club's focus. Cervantes is a junior Race and Ethnic Studies and Rhetoric double major.
"BAM's main focus is to educated the Whitman community and the greater Walla Walla community about (Im)migration issues," Cervantes said. "We strive to do this through an intersectional lens because (Im)migration affects us all in a myriad of ways, and by not making an effort to bring attention to that is just straight up erasure."
Cervantes also spoke with us about how the idea came about for the two clubs to collaborate on a fundraising project.
"I believe the idea for this arose from the planning phase of last year's (Im)migration Week. If I may speak on behalf of the club, BAM knew that we wanted to do a fundraiser of some sort. We were having a conversation with Jessica Rodriguez, Kady Valledor and Bash Haidar about Club Latinx, APIA and SJP's involvement with (Im)migration Week. I believe Jessica Rodriguez brought up the fact that ZFit was going to do a fundraiser and suggested we partner up on it."
Cervantes further talked about the importance of choosing the right organization to donate the proceeds to:
"We didn't want to chose an organization just for the sake of checking off some box to make us feel better about not featuring a particular narrative. That's something that we have to constantly work on and improve. BAM has always tried to be conscious about the resources afforded by the institution and the way that we distribute wealth."
Anna Silberman, a senior Sociology major and BAM member, was the one who suggested that the clubs go with WWIRC.
"For me what stands out about WWIRC is its grassroots foundation and highly coalitional nature. I have not been around any other organizing space that feels so community driven, led by and for immigrant communities with the support of allies who decenter themselves and leverage their privilege…. To speak on behalf of BAM, we are super happy to support such a vital group doing this crucial work for the community."
Lizbeth Llanes, a sophomore Sociology and Spanish double major, also mentioned that WWIRC is a multifaceted organization with a variety of opportunities for students to get involved.
"WWIRC has multiple committees that are specific goal oriented. There is a Rapid-Response, Finance, Media-and-Messaging and Government Relations. Too much to explain, but if anybody wants to get involved upcoming meetings are scheduled for Feb. 28 and Mar. 28 at 5:30 p.m. Feel free to reach out to me (Lizbeth) or Jen Lopez for more information."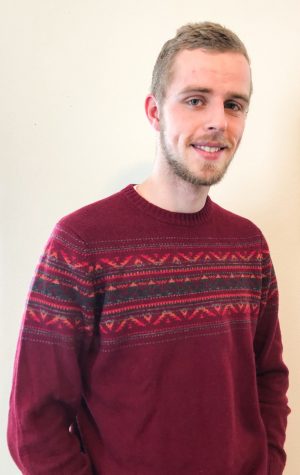 On Feb. 23, members of both clubs will gather to dance for four hours in support of WWIRC. Up until the event, the clubs are asking members of the Whitman community to "sponsor" songs for them to dance to. Sponsors can either pay $5 for a regular song, or $15 to challenge a friend to lead the group as the instructor for a song. Nathaniel Larson, a math major and ZFit instructor, told us the details of how to do so:
"You may see members of ZFit or BAM with manila envelopes asking people to sponsor songs for the event. Feel free to approach them if you'd like to donate. Alternatively, if you would like to donate you can email [email protected] and we can get in contact with you."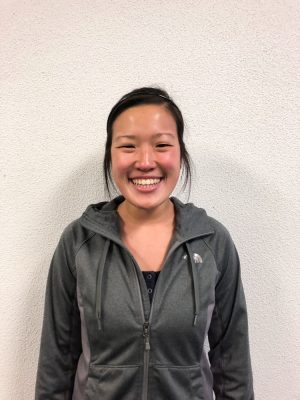 For those who want to get involved with either of the clubs, BAM meets every Saturday at 1 p.m. in the GAC in the Activist Room. ZFit meets Tuesday/Thursday 4:30-5:30 p.m., and Saturday 10:30-11:30 a.m. in the Sherwood Athletic Center. Make sure to come out and show your support on the 23rd!