Athlete Spotlight: Makana Stone
Susanna Williams, Staff Reporter
December 7, 2018
This week's athlete spotlight is junior Makana Stone. Stone is originally from Coupeville, Washington, and was chosen for the Athlete Spotlight based on her efforts in the women's basketball game against McMurry University on Nov. 24, in addition to her efforts in the Dec. 1 game against Willamette University; Stone had an excellent game against McMurry, scoring 18 points to catapult the Blues to a 83-57 win over McMurry. In her game against Willamette, Stone recorded her third career double with 20 points and 12 rebounds. The Blues crushed the Bearcats with a final score of 75-33.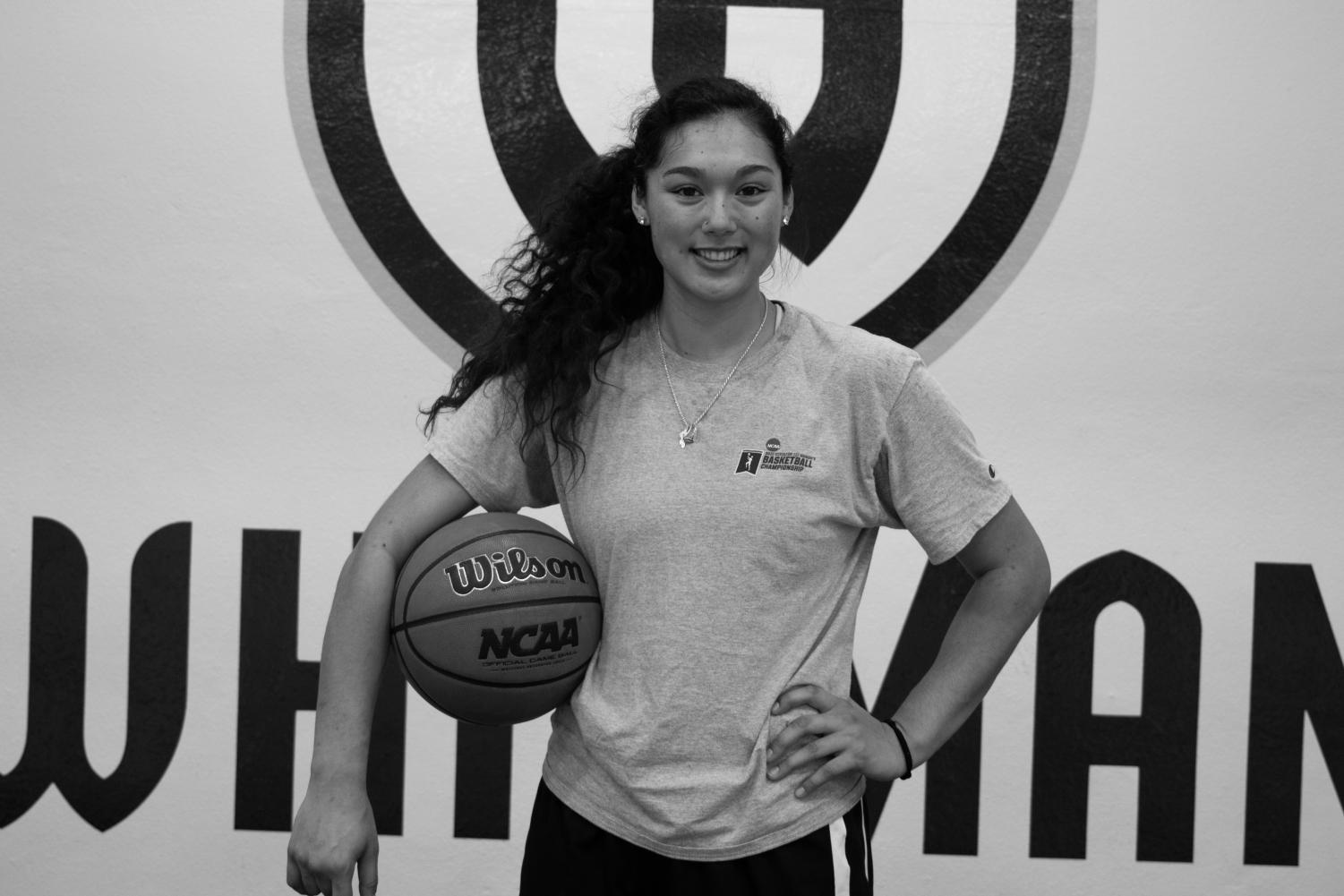 Stone reflects on the McMurry game, stating that:  
"We played as a team. We played united. 50% from the field and 55% from the line — and everyone scored that night. I'm so proud and honored to be able to step on the court with the 11 other girls, both for practice and game days, because we've got a full roster of hardworking and talented ladies."
Reflecting on the game against Willamette, Stone said it was:
"… our best defensive play. We held Willamette to six points in the first quarter and seven points in the second, which was a result of our lock down defense. We played with discipline on all fronts. If our effort mirrors last nights play, we'll be in good shape to reach the goals we made in preseason."
In regards to academics, Stone is a biology major. She has always had a passion for biology, so the major was sort of a given when she arrived at Whitman. After graduating in May 2020, Stone hopes to pursue a career in environment management. She is also involved on campus as a representative for Athletes for Consent Education (ACE); part of her role as an ACE representative is to participate/hold consent workshops for each varsity team on campus; it is required for all members of all teams to attend these one hour workshops. Outside of the workshops, her role is to support her team in any way possible in relation to sexual violence. Stone is also an employee of Game Management. In regards to off campus activities, Stone often volunteers with Friends of Children of Walla Walla, a local non-profit that helps children in the Walla Walla Valley engage in safe, youth-focused friendships with adults.
Stone said this when asked what she was looking forward to, with the season having just begun:
"I'm excited about the whole season overall. It's hard to pinpoint it to one specific game or rival because I'm looking forward to them all. But, our goal as a team is to make it back to the National Tournament, and I'm looking forward to that day!"
The women's basketball team will play again at home Dec. 7-8 in the annual Kim Evanger Raney Classic.