Athlete Spotlight: Michael Chang
Michael Chang, from Boise, Idaho, is a first-year on the varsity swim team. As a first-year, he is navigating the many changes that occur during one's first semester of college. The newfound independence and trying to be an adult hits you hard.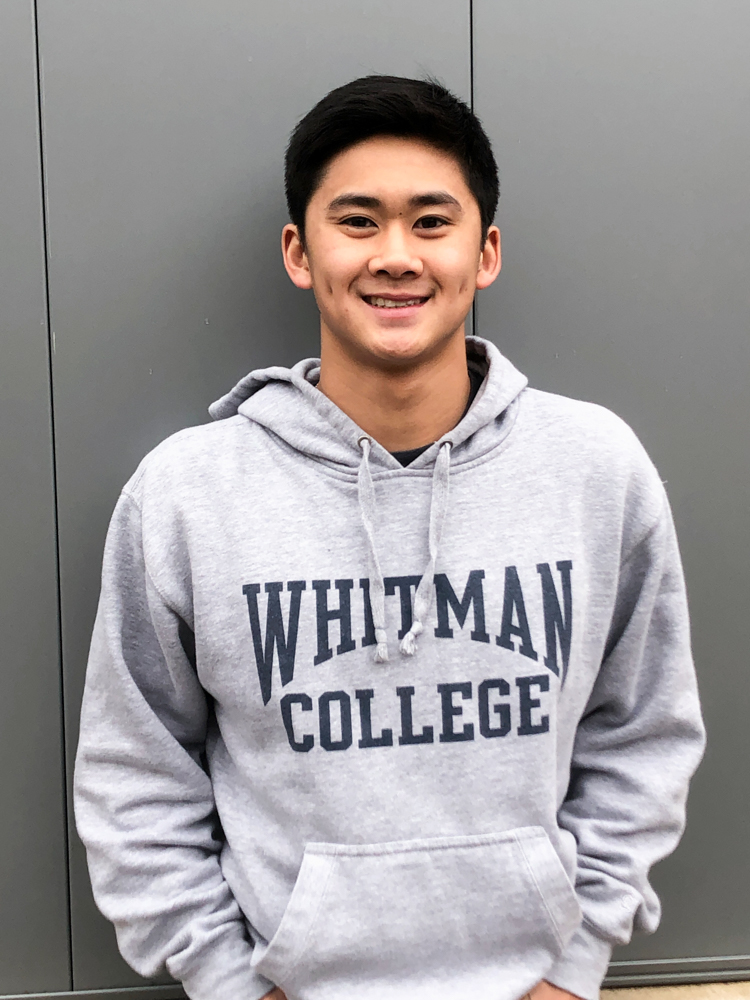 Being away from home and the jump from high school to college life is a huge shift. "College swimming is a lot different from high school swimming in the sense that it is much more technique focused and quality oriented in college versus in high school it was more about volume and quantity," Chang said.
Coming into a new team can also be difficult due to being around new people. Trying to have a good team culture is challenging, as college life throws new obstacles at  you everyday.
"I'm really enjoying the team. My teammates are beyond supportive and they are a group of really good people in general," Chang said. 
Having a good team culture is also important, as it is the foundation of a winning team.
"The team culture is one that is respectful, responsible and supportive of each other," Chang said. 
Swim meets can also be very tiring as one is adjusting to their first year on the team and dealing with new rules for college level swim meets.
"My last meet was alright. We went into the meets a little more run down than usual, but all in all everyone performed great. I'm very happy with where I am in the season right now," Chang said. 
In the first year of college, it can be difficult to balance a social and academic life. When you are a college athlete it becomes increasingly difficult to have a balanced schedule. Getting used to new times for both class and practice and scheduling in homework before big meets or long practices can all be strenuous.
"Balancing swimming and school is just prioritizing and time management. Getting the things I need to get done ahead of time so I don't fall behind is key," Chang said. 
For the rest of the swim season, there are plenty of goals set to keep the team motivated.
"The end goal for the team is to win Conference, and I think we have a great shot at this," Chang said. "As for me personally, I would like to make some PRs in my events. Making top 3 at conference would be pretty cool too."