Athlete Spotlight: Eli Fournier
This week's athlete spotlight is junior Eli Fournier. Fournier was chosen for the athlete spotlight based on his efforts at the end of this fall season; Fournier ran a great race on Oct. 27 during the NWC Cross Country Championships. In the men's 8K competition, he finished fourth overall. His time was  26:09.00, just three seconds behind the third-place finisher. This time also helped lead his team to sixth place overall. Fournier was also able to earn first-team all-conference honors in the process. Fournier reflects on his last couple of races, in addition to the his view of the team overall this year: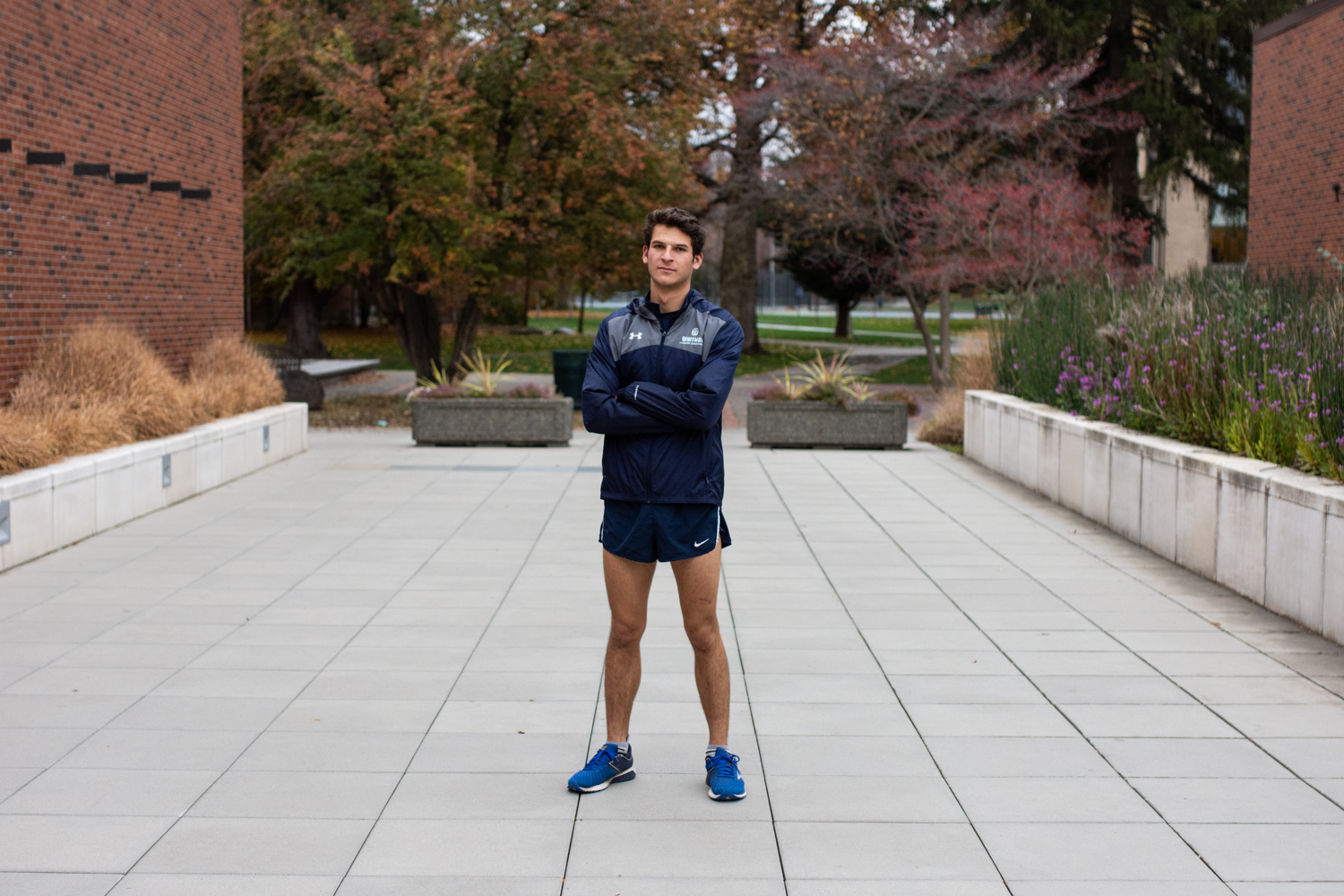 "We have a young team this year and are looking for serious improvement next year. I went out aggressively at conference and raced well for a fourth place finish. At our regional today, we saw a whole new level of competition this season. I went out with the top pack and put myself in a good position, but just couldn't hang on."
The men's team closed out their fall season at the NCAA Division III West Regional, hosted here in Walla Walla at the Veterans Memorial Golf Course. Fournier garnered all-region honors in addition to his all-conference honors, with an overall 13th place finish for the team.
Regarding academics, Fournier is a biology major. After graduating in 2020, he hopes to become a fly-fishing guide somewhere in the western United States or Alaska. His long-term goal is to continue this passion by working in fisheries management. Last year, Fournier was able to bring his passion of fly-fishing to Whitman by starting the fly-fishing club on campus with a friend.
Unlike most of the fall sports, the work for cross country has only begun. Fournier adds that,
"We have two weeks off before we start winter training for track season, which rolls into summer training for cross country. We put in work year round, and it takes a extremely high level of dedication to achieve success in cross country. I see the drive from every one of the guys to improve by next season, including myself."
Outside of cross country, Fournier is looking forward to having more time to dedicate to his passion; by this, I mean he looks forward to steelhead fishing the rest of this fall and winter. In addition, with the fly fishing club he hopes to, "organize a few fly fishing club trips in the winter."