Badminton Club
Whitman has over 60 club organizations, a good portion of which are sport-oriented. This week, we talked to Lennae Starr and Holden Gaupo about Badminton Club. Starr currently serves as the club's budget manager, Gaupo as president. Badminton club was started in 2011 by a student, and has become increasingly popular over the years. Gaupo joined the club at the activities fair his first year. He had little experience prior to his time at Whitman, noting that,
"I had played a bit before in PE class and sometimes over the summer with my friends, but I only started playing consistently when I got to college."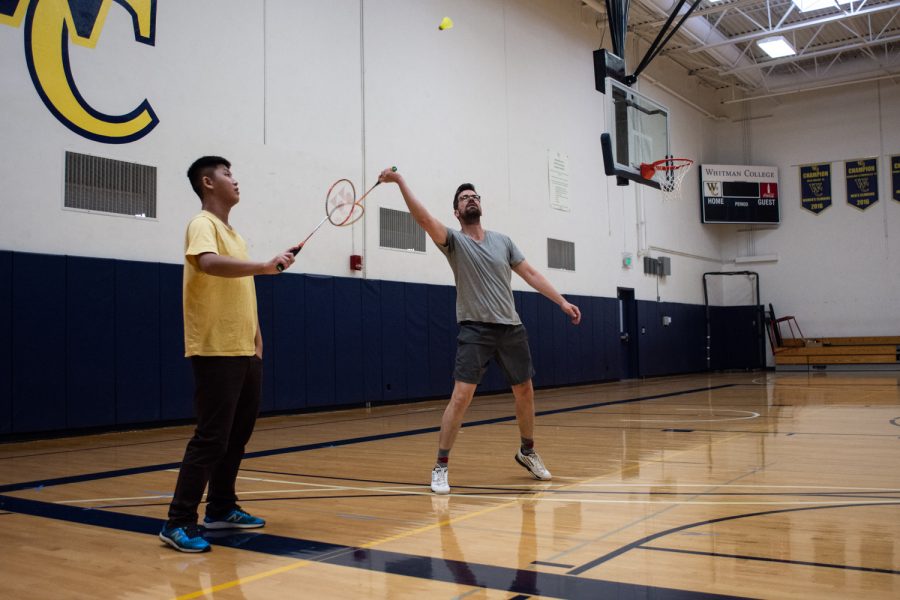 Gaupo became more involved in the club during his time at Whitman."I learned I really enjoy playing badminton, and it was a space to meet new people. In spring semester of my first year I became the budget manager, and then a year later (spring of my sophomore year) I became the club president," Gaupo said. 
Starr's entrance in to the club was all thanks to Gaupo. She stated that she joined the club after he mentioned its existence to her while he was an SA in her building last year. Starr had a little more experience with the sport coming into Whitman than Gaupo:
"I grew up playing with my family in the summer and thought it would be nice to play it again since the net at home broke… I thought practicing more with people who play competitively would help improve my skills."
Carson Jones

The club sets up doubles and singles matches, depending on how many people show up on a given night. They welcome all skill levels, even those who have never played before. As Starr stated, "We give beginners some pointers, and more experienced players have a chance to hone skills and practice."
In regards to the future of the club, both Starr and Gaupo noted that the goal has been  just to get attendance up. Gaupo stated, "Countless times I've talked to people who simply didn't know the club existed and sometimes they start coming after they learn about it! And we always want more people to come!"
However, Starr also noted that so far she feels that they have done a good job of reaching this goal.
"Last semester we had a really low turnout with very few regulars. This semester there have been times where we didn't have enough gym space for everyone," Starr said.
The club meets Thursdays 8-10 p.m. and Saturday 1-3 p.m. in the MultiPurpose Gym (the basement of the Sherwood Center). They provide all equipment, so if you are interested, simply come with some workout clothes and willingness to learn.
Carson Jones