Concussion Baseline Testing: Should It Be Offered to All Athletes?
Concussions are a major issue in contact sports — in recent years this has come to occupy a central role in the discussion of athlete health, as exemplified by the 2015 film Concussion, starring Will Smith. Many sports organizations within the last decade have made efforts to step up and make a commitment to preventing head injuries from happening, or, if not possible, preventing them from escalating to detrimental points. One of these efforts involves the development of new methods of diagnosis, such as baseline testing. Baseline testing is a form of concussion diagnosis in which an athlete is given a series of mental exercises to gauge the "baseline," or normal status of their brain function. Then, when it is thought that an athlete has experienced some sort of contact that could result in a head injury, the athlete is tested again to compare. This allows athletic trainers to more accurately and quickly identify and treat head injuries.
While this development is remarkably useful to our varsity athletes here at Whitman, the same cannot be said for our club and IM athletes — of course this is not because the testing is not effective at these levels, but rather, these athletes do not have access to it, nor access to general injury care through the athletic department. We spoke with a club athlete and varsity athlete to discuss why this is, and the implications of not providing all athletes on campus the same access to care.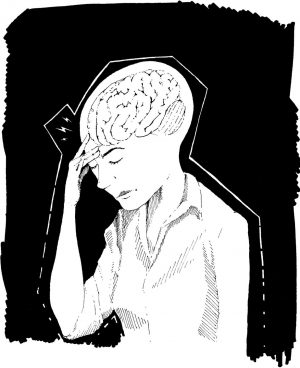 Whitman has a training room on campus, with two professionally-trained athletic trainers; however, this is delegated to varsity athletes exclusively. Bry Schreiber, a junior goalkeeper on the women's soccer team, told us that this is because "for the athletic training room, it is exclusive to varsity athletes due to NCAA rules and insurance purposes." 
Schreiber felt this wasn't a huge detriment to club and IM athletes.
"I have not had access to an athletic trainer until college. I do not think it is much of a disadvantage, as the trainers are not doctors and cannot make diagnoses, so varsity athletes still have to seek outside care just like club and IM sports," said Schreiber.
However, sophomore Anna Zirkes, an ultimate frisbee player, felt it would be really helpful if these facilities and services were open to all athletes on campus.
"The health center just isn't set up to deal with sports injuries. When a player is injured, they have to choose between being sidelined, pushing through it, or seeing a doctor in town. Pushing through an injury can be dangerous. Being sidelined is very frustrating, and not having a trainer means you are sidelined for even longer. Seeing a doctor in town can be really expensive. Having a club sports trainer would make sports safer, and a trainer could also educate teams on how to prevent injuries, like concussions. Because seeing a doctor is so expensive, having a trainer would make club sports more accessible," said Zirkes.
Zirkes, who has had an extensive issue with repeat concussions, also expressed unique frustrations with the situation because of the fact that ultimate frisbee is considered a club sport despite its level of commitment.
"Not having a club sports trainer is especially frustrating for ultimate players, because we play at the competitive level and commitment level of varsity athletes, yet we are considered a club sport. Many players deal with similar ankle, knee and sports injuries that varsity athletes deal with, and the health center just isn't equipped to help. The team has been advocating for a club sports trainer, but it just hasn't happened yet. For now, we mostly rely on each other's knowledge and injury experiences and the doctors in town. Because Walla Walla is such a small town, sometimes there isn't a doctor that can treat you. In my case, I end up flying home over breaks (like 4 day) to see doctors at a comprehensive concussion center in Minnesota," said Zirkes.
All in all, it seems that there are both benefits and disadvantages to a streamlined care system for our varsity athletes, and a more ambiguous one for all other athletes.