New Coach and High Hopes for Lax
With their fourth season fast approaching, the Women's Lacrosse team is preparing to build on last year's success and compete for a Northwest Conference Championship against their toughest schedule yet.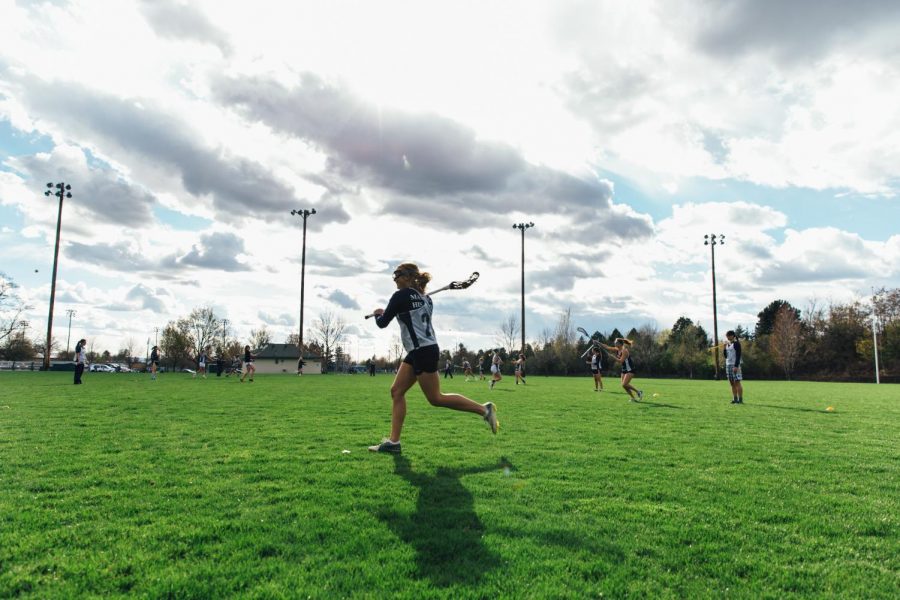 Returning multiple all-conference players, as well as Northwest Conference player of the year Lindsay Schwartz, the team is also bringing in a new head coach with Kirkland Lewis, who comes to Whitman after coaching at the University of the District of Columbia. Coach Lewis is looking to continue the team's momentum from last year, that resulted in a second place finish in the Northwest Conference and a 9-6 record overall.
Junior Midfielder Lindsay Schwartz is excited to see what Coach Lewis can accomplish in the new setting. "Coach Lewis is just what our team needs to take us to the next level of play … Having played D1 and coached D2, she definitely knows how to train a lacrosse team to reach their fullest potential, which I'm super excited for," Schwartz said.
In addition to the changing coaching staff, the team itself is adjusting as new first-years look to have impact roles on a squad that already boasts an impressive lineup of veteran players.
First-year player Anna Kilo summarized the team dynamic. "The team has a really good bond, I could see it coming in [and starting my first year]," said Kilo.
Older players, such as senior Emma Bishop, are also confident about the team spirit and excited to see what skills the new members will bring to the squad.
"I think this year's team is the most physically and mentally tough yet, and I am excited to see where that takes us," Bishop said.
While the team certainly has the talent to continue their success from last year, new challenges in the form of a tougher schedule and new NCAA rules will be trying obstacles. This year, the team will participate in the Twenty-Second Annual Spring Fling Tournament in Florida, giving Whitman the chance to play against some challenging, non-conference opponents.
Coach Lewis is optimistic about the tournament. "We will be playing a tougher schedule this year, which means that we will have lots of opportunities to get better against different competition," said Lewis.
Furthermore, new NCAA regulations bring a shot clock, as well as Free Movement within the Critical Scoring Area to the game; regulations that are intended to speed up the pace of play and eliminate teams from stalling with the ball while ahead. While the new rules will require some getting used to, Coach Lewis believes it puts teams on an equal footing.
"It is a game that no one has played yet, which is an exciting opportunity for us as a team," Lewis said.
The season begins on February 11, with a home non-conference game against Washington State Club Lacrosse. Headed into another promising year, lacrosse fans can expect to be greeted by a team that is not only united behind a promising new coaching staff, but also equipped to make a championship run amidst a tough schedule and a changing game. Despite being Whitman's youngest varsity sport, Women's Lacrosse is well on its way to becoming a championship team.