Now Airing on ESPN: Whitman Alum Riley Foreman
Whitman College 2015 graduate Riley Foreman is a journalistic inspiration for those of us writing for The Whitman Wire. The former sports writer for the previously named Pioneer now works in Bristol, Connecticut as a researcher for ESPN. The summer before her senior year at Whitman, she completed an internship with the company's Statistics and Information Group. During her exit interview she was offered a full-time position upon her graduation.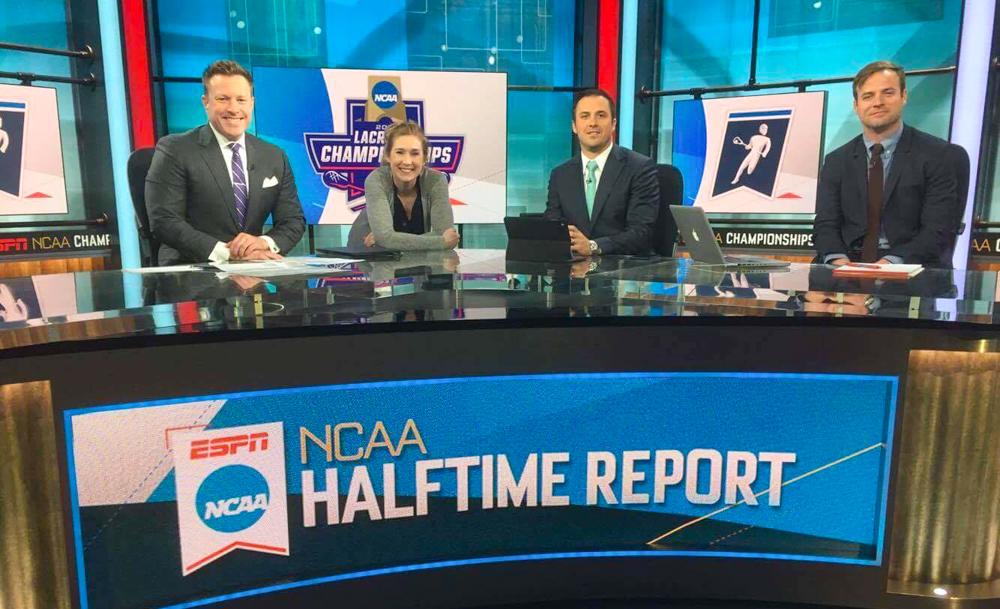 Her job consists mainly of doing the under-appreciated but essential statistical research that others use for their shows.
"When researching a show, my primary responsibility is to inform my producers, talent (anchors and analysts), and the director of any statistically significant storylines, and then collaborate on how best to present that idea," Foreman said.
"Most stories that a researcher will cover have a statistical heartbeat, if you will. We have a myriad of databases and resources that we are trained to use in order to find supporting evidence for the angle we want to take," she added.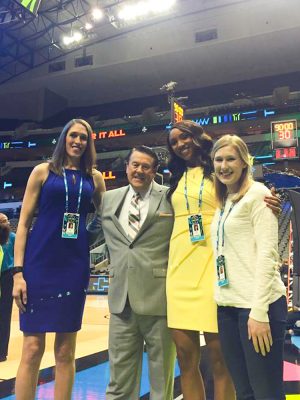 In addition to knowledge of all major sports, researchers have a specialty they focus on, that for Riley Foreman is women's basketball. She spoke to what this responsibility entails.
"Over the course of the season I watch a ton of games, write game notes, recaps, maintain databases, and work with analysts and producers to generate content for game broadcasts, halftime shows, and other outlets such as social media and dot com," Foreman explained.
In the world of sports there are a near infinite number of different stories to cover, and for those of us with a genuine passion for the vast majority of them, it can be difficult to pinpoint which are the favorites. Foreman is influenced by her statistical background as well as her home teams when it comes to her favorite stories.
"I am admittedly a giant homer, so I love when any Pacific Northwest teams make headlines, because I'm often working with analysts I grew up watching or reading," Foreman said. "I love a story where we can go beyond the box score and add historical significance," she added.
Her affection for local analysts also extends to local players, and the perks of her job put her in the position to meet famous hometown players, such as Seattle Storm point guard Sue Bird.
"I bumped into Sue Bird outside Safeco Field the night before the WNBA All-Star game, and tried not to fan-girl too hard when I mentioned that an article she wrote for The Players' Tribune inspired me to research women's basketball," Foreman said.
Another enviable aspect of her job is the opportunity to attend incredible sporting events regularly, and it is also something she has done and loved her whole life. And while the perks are great, it truly is this lifelong love of sports that makes the job a dream come true.
"I fell in love with sports by attending sporting events, so one of my favorite parts of the job is travel. I was on the court at UConn for their one hundredth consecutive win, and a few weeks later, was at the Final Four when they lost on an overtime buzzer-beater," Foreman said. "I helped launch the new simulcast radio show Golic & Wingo, which was a dream after over a decade of listening to Mike & Mike every day before school," she added.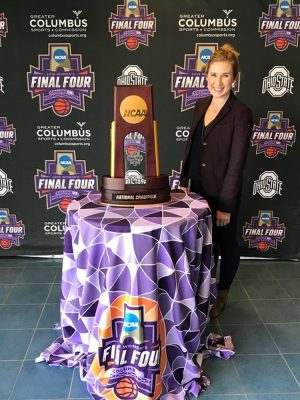 Whitman College may be at a slight disadvantage compared to big state schools when it comes to covering national scale sports, but Foreman was still able to prepare for her professional career here at Whitman.
"Aside from the internships at MLB Advanced Media and ESPN, the best experience I had during my college years came from co-hosting a sports talk show on KWCW, as well as writing for the sports section of the Pio my senior year," Foreman said.
Recently graduated and employed in a field that she loves, Riley Foreman should be an inspiration not only to sports writers at The Wire, but for everyone pursuing their passions here at Whitman.