Dive in: Whitman Swimming off to the Races
Every year, the NWC Sprint Pentathlon kicks off the swim season with a splash that is sure to send ripples of enthusiasm throughout the rest of the year. Whitman, the reigning Northwest Conference champions, started off the defense of their title in the pool at the University of Puget Sound.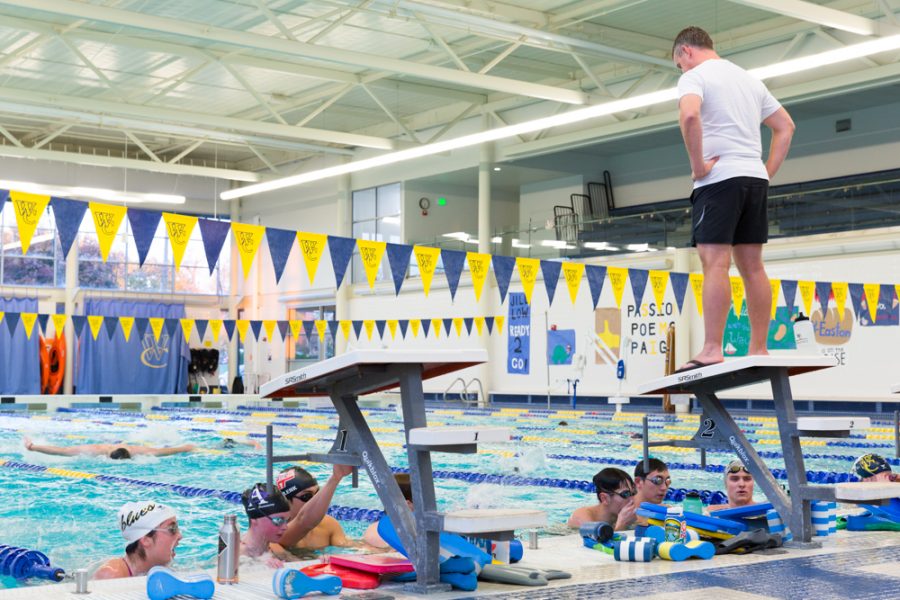 A meet for sprinters, the race begins with a 100 meter Individual Medley, followed by 50 meters each of fly, back, free and breaststroke. The times of each race for every individual is added cumulatively, and the person with the lowest time is the winner of the competition. All schools from the conference are invited to participate, so it is usually a rambunctious affair.
Senior Tara Stahlecker stood out with her sixth place overall finish in the women's races, with an accumulated time of 3:04:29. Jonah Rodewald followed suit by getting sixth place in the men's contingent, with a time of 2:39:67.
Despite winning the Northwest Conference last year, the team may experience a period of adjustment this season. Senior captain Keith Nussbaum explained that a few key seniors graduated, so they might have to play the "catch up game" at the beginning of the season.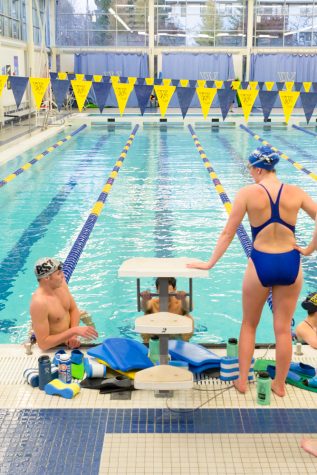 The fact that the top sprinters at this meet did not come from Whitman may be representative of this fact.
"We're excited to race UPS and PLU again in January. They swam well, so it would be fun to swim with them at a real meet. But, given how early we are in the season, the team looks really strong going forward," sophomore Alex Izbiky explained.
One highlight was senior Jared Sears. He won his heat handily and separated himself from the competition with an exceptionally fast time of 22.37 seconds. Sears finished with an overall time of 2:42:08.
Although the Sprint Pentathlon is a fun event, it is not always a good indicator of overall season success. Long distance swimmers are disadvantaged in these shorter events.
"In the grand scheme of things, the race has a relatively narrow focus because it's a competition that's purely centered around sprinters. People who compete in longer races can end up a little out of their element, so it's difficult to make predictions for the season," Nussbaum said.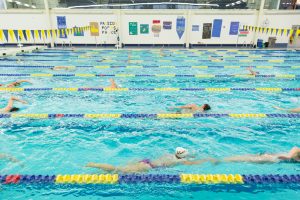 That is not to say, however, that it was not a successful, invigorating and competitive meet.
Senior Clark Sun had his first swim of the season after a shoulder injury, and had a "phenomenal performance," according to Nussbaum. "He showed up in a competitive, aggressive way that really shocked the rest of the conference."
In addition, both swimmers agreed that the size of the Whitman team had an impact on the overall performance. "We're a little smaller this year, so that showed a little bit."
This year's roster will surely face many challenges in their efforts to defend last year's title, yet an algorithm of fierce determination and teamwork may at least offer a chance.