Hewlin and Carter are ITA All Americans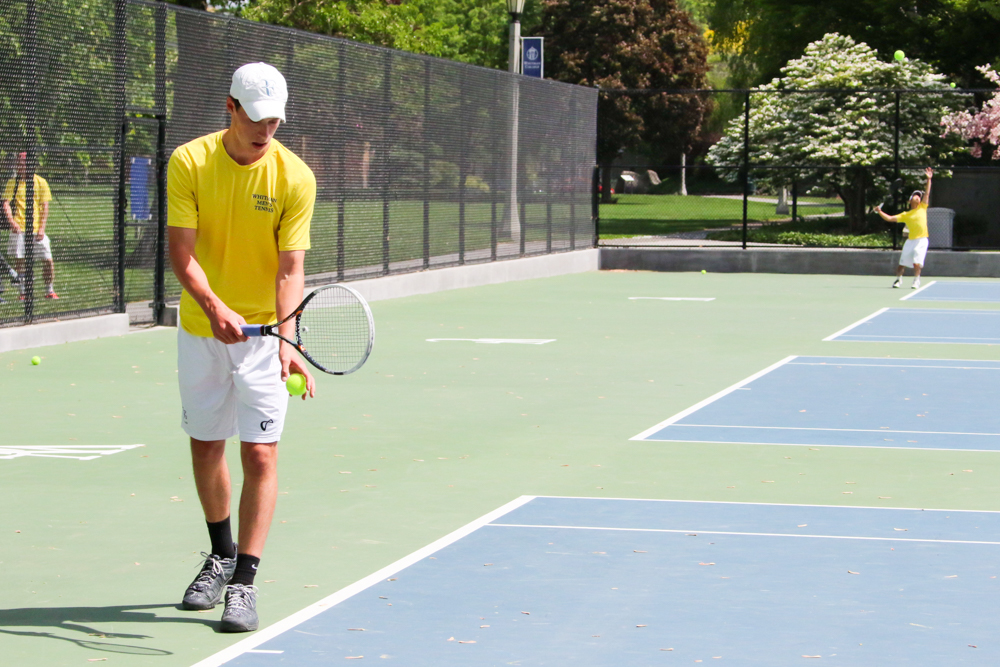 The annual Intercollegiate Tennis Association Division III Men's Northwest Regional is an excellent opportunity for elite Northwest conference players to battle for the honor of playing in the Oracle Cup later this month in Rome, Ga. Seniors Zach Hewlin and Robert Carter saw this opportunity, took it and ran with it all the way to the championship match, defeating Lewis and Clark's top-seeded Barrows brothers in a nail-biter. Keeping things interesting for the fans in the back, Hewlin and Carter split the first two championship sets before separating and winning 10-7 in the third tie-breaking round. Big victories beget spoils and both players will receive more than their fair share as they have been awarded All-American certificates, a trip to Georgia and a chance to hoist the Small College Oracle Cup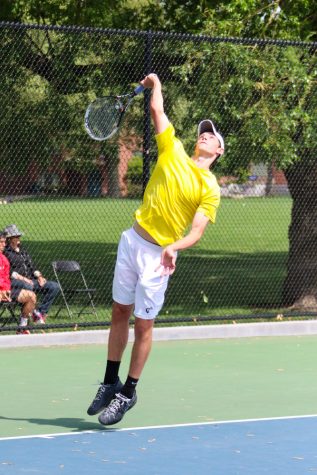 This is perhaps a secondary story to the evolution of the senior pairings' chemistry. What makes their success all the more impressive is the fact that both players lost their doubles partner from last year. The two men have, however, established an instant connection on the court.
"Bobby and I have always played in practice and knew how to play together even though we were not playing in dual matches. We've lived together the last three years and are super tight off the court, so we had always expected to play dubs at some point," Hewlin said.
It is difficult to imagine that the reality of their recent tournament success has not already surpassed their one-time expectations of playing together. Now that they have advanced to the Oracle Cup, the competition is only expected to increase and, as such, their teamwork will continue to be stretched.
"The ITA is a fun tournament because the entire conference is there so you really get to see the best of the teams. As seniors, we knew a lot about the teams we were playing and we are now excited to take on some more Western Region competition in Georgia," Hewlin remarked.
The amount of mental, emotional and physical energy that is needed to win at a collegiate athletic level is enormous. When many think of tennis, their initial thoughts are of the individualistic nature of the sport, even when discussing doubles matches. Individuals or pairs win in tennis, not teams, really. This may lead one to conclude that external team support or energy does not play a significant part in competitive tennis events. Hewlin clarifies such mistaken notions.
"The whole team was stoked on the quality of play our freshman were showing throughout the tournament," Hewlin said. "It's fun to see the younger guys beating top players and getting the rest of the team excited."
This statement came in response to a query asking what sources of energy the pair relies on during major competitions. Camaraderie and celebrating each individual victory as part of a team achievement is what makes the potential NCAA championship run by the entire tennis squad all the more exciting. In many respects, Carter and Hewlin represent the tip of the iceberg, an iceberg that is full of talent—waiting quietly for the season to begin.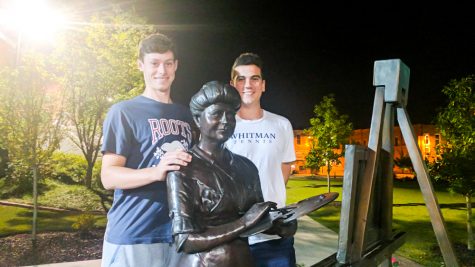 "As a team we will likely be entering the season in the top 15 in the nation," Hewlin guessed. "With our class of seniors and plenty of talented underclassmen we will be in good shape come NCAA tournament time for a run."
You do not have to understand tennis to believe that a team full of talent—and one which celebrates each other's achievement—is going to be a force to be reckoned with deep into this year's season.