Top of the Nation, Bottom of the Roster
The experience of varsity athletes who don't get as many minutes
For the high school athletes that take the big step to continue their sport as a varsity athlete at the collegiate level, the change of environment can be kinder on some than others. With an upgraded standard of competition, a time commitment that dominates and an established team culture to break into, the limelight of success can be a very difficult thing to achieve for many collegiate athletes.
Every team, from professional to recreational, has their superstars – the starters who play most of the game, every game. But every team also has the bench, the substitutes, the ones who also put in the hard work and time. And while they might not get rewarded with the same playing time or accolades as the starters, they are as integral a part as anyone to the team.
The Whitman varsity athletic teams are no different, and regardless of sport or gender, it is a fact of competition that not everyone will play an equal amount. For those whose minutes aren't as frequent, it can be tough.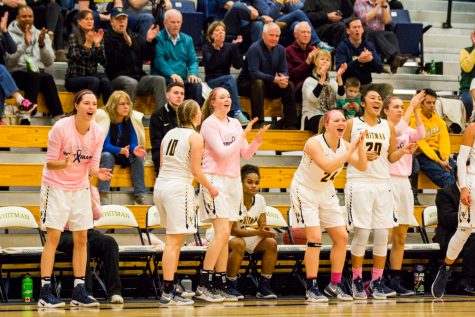 "It is easy to get frustrated, especially coming out of high school where most college athletes were very successful in their high school years. Being a player that doesn't play as much, I've had times where I question my love for a sport that I have been playing my entire life. It is definitely tough sometimes to be a team that won and not feel like I contributed much to that win," sophomore women's soccer player Sarah Fix said.
However, Fix has taken these challenges head on, and adapted to her role on the team. "I view my position as one where I have to find other ways to contribute to the team…I may not be the most talented kid on the field, so I need to do other important things that don't necessarily take talent like hustling and communicating as much as I can," Fix continued.
A huge way many of these athletes have coped and thrived is acknowledging and embracing their duty as a member of the team.
"A big part of this year for me was accepting my role as someone who wasn't going to get a lot of time. I had to accept my role as the supporter for the guys in the game. That's what being a good teammate is all about," added Leighton Kingma, a first year on the men's basketball team.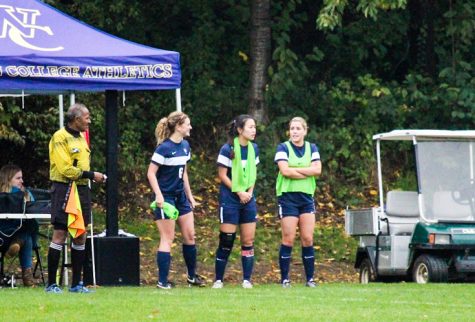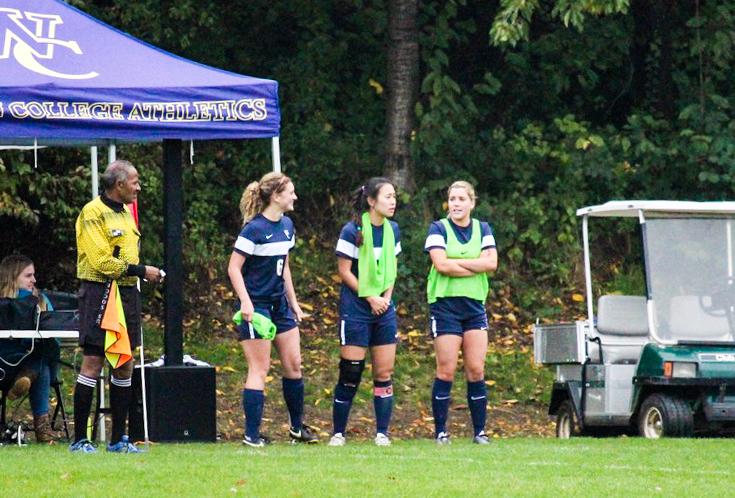 "At times, it can be difficult putting in a lot of my time into the sport and not getting the chance to play. But this last year, as the season progressed and as I bonded with my teammates, I would do anything I could to help the team do its best. So I would try my hardest in practice to improve personally and also push my teammates to get better," first year men's soccer player Jonathan Williams said.
The issue of playing time is exacerbated as the level of competition increases, and with the meteoric rise of the men's basketball team to the Final Four, the competition level was at its peak. But while the success of the team was prioritized, those who did not play as much still shared in the success and experience.
"Although I don't get the playing time I necessarily would like, I still share in the team's success. It was quite a ride this year, an unforgettable experience. We had the privilege of playing in the Final Four on my 19 birthday this year. Not many people can say that," Kingma continued.
Generally, the coaches are the ones making the tough decisions of who will play and who will not. And while those who do not play are generally on the rougher end of those decisions, their appreciation for their coaches has not diminished.
"I have always felt like my coaches are still some of my biggest fans, We're all there to get better and push ourselves and each other and the coaches treat us all that way," Fix said.
"You aren't treated any different if you don't get a lot of playing time.  [The coaches] are there for me, on and off the court, and are always good sources of support, as well as my teammates," Kingma said.
With the intensive time commitment that a varsity sport takes, it is easy to see how frustrating it can be to invest equal time as the stars but not reap as heftily in the rewards. However, these student athletes deal with it as best they can. They put their personal preferences aside and prioritize the good of team, and while their selfless actions may not be front page news, their involvement can be just as critical as those who do get the minutes.