Free to Play? Where the Athletics Millions Come From and Who Gets Them
Whitman has seen many athletic success in the past few years, but these victories have come at a cost.
According to Whitman's 2016 Equity in Athletics Disclosure Act Survey (covering the 2015-2016 academic year), Whitman spent a grand total of $2,794,892 on our varsity sports teams. Of this multi-million dollar spending expenditure, $881,881 was spent on expenses not attributed to any specific team, leaving $1,913,011 spent on specific varsity sports teams.

Marra Clay
Across our 15 varsity sports teams, the share of this expenditure varies widely. The men's golf team expenses were the smallest, at $55,430, followed by the men's cross country team at $60,179 and the women's cross country team at $60,836. The teams with the largest expenses were basketball and baseball by a large margin. The men's basketball team spent $232,904, followed by the men's baseball team at $222,403 and the women's basketball team at $211,266.
Part of the variance seen can be attributed to different numbers of athletes in each sport. For example, as our smallest varsity sports team, the men's golf team's limited $55,430 spending expenditure was only spread across 4 athletes, with an average of $13,858 spent per athlete. Meanwhile, the largest varsity sports team, the men's baseball team, had their $222,403 expenditure spread across 30 athletes, with an average of only $7,413 spent per player. So despite the men's golf team having a total expenditure about four times as small as the baseball team, nearly twice as much is spent per athlete.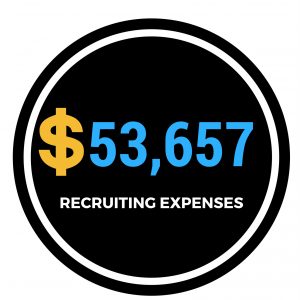 This discrepancy is at its largest when comparing the basketball teams and the cross country teams. Despite all four teams being of similar size, ranging from 13-15 athletes, the men's and women's basketball teams spend $15,527 and $16,251 per athlete, respectively, while the men's and women's cross country teams spend $4,299 and $4,056 per athlete, respectively.
This difference can lead to gaps in necessary team expenses.
"This last season the women's team got our first new set of uniforms in ten years. Before that, we had been wearing ancient shorts that were falling apart, and men's singlets," senior women's cross country captain Lara Ruegg said.
While some teams have a large enough budget to travel nationally for preseason trips every year, teams with smaller allowances must spend strategically to ensure that they can manage to travel for normal competition.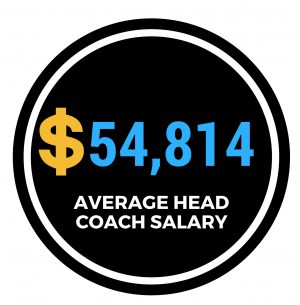 "Every other year, the Regionals meet is in California, and because of our limited budget, our coach has to limit spending on the off-years so that we have enough money the next year to go to California. So this year we had to save money on travel, etc. so that next year the team can go to Regionals, which is a regular season competition," Ruegg said.
"I don't think it's a big secret why some sports get more money than others. We have one coach and one assistant coach (who was a volunteer up until this year) to coach both the men's and women's teams. Resources are just thinner for less important sports," said senior men's cross country captain Alex Waheed. "I do think athletes should receive funding more equitably. After all, they certainly go through lengths to tell us about how 'every athlete counts' and 'every athlete's experience is equally important.'"
According to Athletic Director Dean Snider, about 85 percent (over $2 million) of the funding for current fiscal year expenses will come from endowment payout and Whitman's budget, 11 percent from alumni and other contributions and four percent from camps and clinics. Game day ticket revenue does not amount to even a percentage point.
"We do budgeting in such a way where we can focus funds where they are necessary. We negotiate a budget with the coaches of each team a year in advance, and we consider their needs within that plan. We also try to match what the market is doing in terms of expenditure, when comparing to peer institutions. Some programs can tend to cost more because of length of season and fewer competitions," Snider said.
______________________
Read also: Pay to Play? Club Sports Stretch to Cover Funding Shortfalls
______________________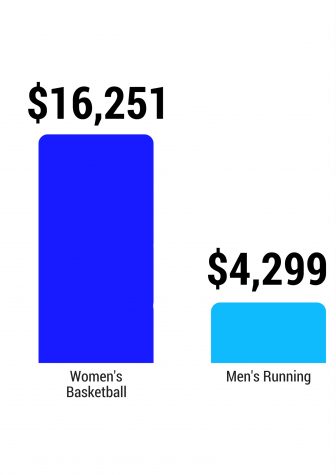 Snider admits that there is still work to be done in bringing more equitable experiences to Whitman's athletes.
"Compared to even three years ago, huge improvements have been made that I'm proud of, but as in any growing process, there are still improvements to be made. We want every student athlete to be able to have an incredible experience and be able to compete at the top of their game, no matter the sport, and though we're not there yet, I am pleased with our progress."