The FSR will make Whitman "a place like any other"
On Feb. 2, 2021, President Murray sent a preliminary Financial Sustainability Review (FSR) to the Whitman community. Since then, there has been a continuous conversation surrounding these reports and their effect on Whitman's future. However, the big question surrounding these reports is whether the administration is justified in making the proposed cuts or not. Given how the administration is planning to apply these changes, it is unlikely that they will yield their desired results. Is there any way in which these rather extreme adjustments could be avoided?
The pandemic aside, it is no secret that Whitman College has been facing a financial threat for a while, mainly because of low enrollment rates and other contributing factors, as said by the President in her email. Although the administration has reassured us time and again that the school is not in any immediate financial trouble because of its large endowment, these drastic measures suggest otherwise. 
One way the school plans to recoup its money is by financial aid gapping, which refers to the difference between the amount of aid a student needs and the amount they get. In a student information session about the reports hosted by ASWC, one of the justifications brought forward for gapping was that, compared to other institutions in its sector such as Reed College, Whitman's yield rates are unsatisfactory. In other words, the percentage of accepted students that choose to enroll is below par.
The administration argues that raising the cap on financial aid gapping will allow for a more sustainable financial assistance growth rate. Still, it does not solve the problem of low enrollment rates that they are trying to fix—instead, it may even worsen the problem. Gapping may make it harder for students to afford Whitman, which could decrease enrollment rates as students look for other options.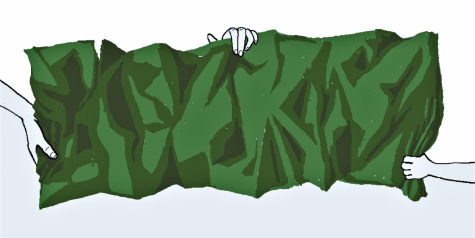 Furthermore, the reviews suggest rearranging the curriculum to attract more prospective students. Yet, it was not stated explicitly whether these programs are set to be minors, majors or concentrations or how they will impact preexisting programs. Regardless of their status, it does not make sense to apply these changes when finances are scarce, especially considering that it poses a  financial risk for the college to begin new initiatives like those submitted. For instance, changing race and ethnic studies to Black and indigenous Studies would require the school to hire and retain Black and indigenous faculty, which they already seem unable to do. 
Overall, doing away with programs that set the school apart from most liberal arts colleges as a way of increasing revenue does not align with Whitman's aim to make this college "a place like no other," where students can "grow, think, explore, thrive and change the world for the better." Instead, such actions challenge the idea of liberal arts and amplify the notion of conformity. Students come here to be objects of change, and imposing limitations on how they do that is counterproductive.