We need to search for good news, too
As someone who tries their best to stay informed, it is particularly difficult to remember the positive things going on in the world. During my morning scroll through the New York Times and the Chicago Tribune, I often walk away feeling a bit less hopeful. Keeping up to date with the most relevant worldwide occurrences often leads to discouragement and dread.
Amid everything currently happening in the world, uplifting news seems impossible to find. Headlines that feature negative events usually garner more attention, and the events themselves certainly warrant it. Keeping aware of the latest updates on COVID-19, for example, is undoubtedly important.
But what if keeping yourself informed isn't enough? Endless scrolling through headline after headline can't be good for your mental health, right? The field of psychology helps answer this question. Certain cognitive biases keep us in the loop of negativity, predisposing us to seek out negative news. We also tend to over-represent negative news as the general state of things.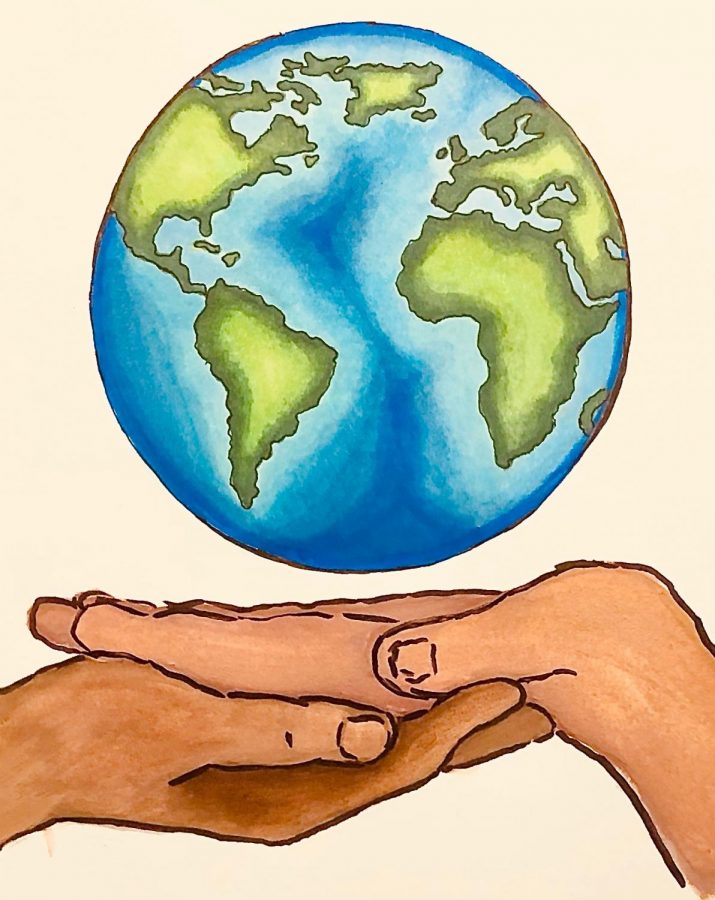 So, how do you break the loop? To pursue a slightly more hopeful outlook, I suggest actively searching for good news. It is, of course, not easy to find pockets of optimism in the daily news cycle. You may need to rely on Google for this one. Allow me to point you in the right direction. Popular options include Good News Network, Positive.News, Huffington Post Good News, Global Positive News Network, and The Optimist Daily. If you're lucky, you may come across a positive headline or two in your daily news scroll.
Some of my favorite good news regards learning about individuals' creativity. In particular, I enjoy learning about new scientific discoveries that promote benefit to human lives. Good news varies considerably, and I am always delighted to hear about positive strides made in the world.
Recently, scientists created an enzyme that breaks down plastic bottles within hours for recycling. An orchestra in Budapest helps deaf individuals experience Beethoven's Fifth Symphony through touch. A junior college student created CaribEd, an organization dedicated to helping Guyanese students with exam prep and online educational support during the COVID-19 pandemic.
Searching for good news, however, doesn't mean you should solely focus on the positive and disregard the negative. Keeping yourself informed on current happenings means more negative headlines will definitely be on your radar. Regardless, be sure to supplement bad news with encouraging and uplifting stories as well. This may help offset distorted negative perceptions of the world at large and emphasize the hopeful elements of humanity.
I believe that people are inherently good. Science says our first instinct is cooperation and selflessness. Consuming positive news every so often will remind us of this truth.