Normalizing violence through the Abraham Accords
"The sand was loaded up with blood. And now you're going to see that a lot of that sand is going to be loaded up with peace," said Donald Trump.
On Sept. 15, 2020, Trump signed a "peace deal" called the Abraham Accords with Bahrain, the United Arab Emirates (UAE) and Israel. He positioned himself alongside his son-in-law Jared Kushner as a historic dealer of peace to the Middle Eastern region, which was, as he claimed, "in absolute chaos" when he was elected. In a disgusting 'photo-op' showing this tyrant leaders' boys club, Trump displayed the signing of the peace deal for all the world to see. This has led to large amounts of propaganda that show Trump and Kushner as the saviors of the Middle East, including Kanye West tweets and incoherent Trump speeches. 
The Abraham Accords pledges to normalize relations between both Bahrain and the UAE with Israel. The agreement claims to encourage peace and prosperity within the region and recognizes the three states' sovereignty. It creates a diplomacy effort between the countries involved, bonding them in allyship.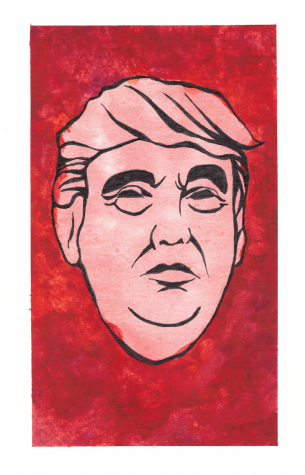 While it can be easy to get lost in the words "peace" and "historic," the Bahrain and UAE deals are anything but that. They are a façade and a sham. Many Palestinians and activists are calling for outsiders to look at the conflict and ascertain what is truly going on. Not only have the powers who signed the peace deal been slowly thawing their cold relationship, but the agreement itself will not stop the violence within their regions. Noura Erakat perfectly puts it by stating: "While Trump may be looking to score points as a peacemaker for his presidential bid, what he is doing is simply providing the military, financial and diplomatic infrastructure to further repress popular struggles for democracy and freedom in the Middle East."
As a result of the UAE's deal with Israel, the UAE was able to purchase large amounts of high-tech weapons, which included Reaper drones, EA-18G Growler jets and F-35 fighter planes from the United States, that will ultimately be given to Bahrain. Both countries are normalizing their relationships with the U.S., which has veto power within the United Nations — a power that can allow for the continuation of human rights abuses in the three countries with little fallout within the international world. Through continuing diplomatic ties with Israel, the United States has vetoed U.N. resolutions against Israel 43 times as of 2017. 
In the past few days Bahrain has claimed that the peace deal with Israel supports a two-state solution. This is in direct reaction to Bahraini upheaval, which demonstrates that they do not agree with the normalization of diplomacy with Israel. The claim that this peace deal is a two-state solution is just untrue. Palestinian organizations and leaders were not consulted on anything that the United States proposed. Jared Kushner perfectly explained the Accords' response to Palestinians within this deal: "Palestine played the victimhood card. Now they want their rights. Basically what we're saying to the Palestinians is put up or shut up."
There is no doubt that we are witnessing a series of actions designed to erase and eliminate Palestinians through a deal that will continue to allow for hegemonic superpowers to unleash ultimate state violence on their citizens. Peace does not come from an arms deal nor when we completely ignore Palestinians and their land rights, which have been continuously violated. Trump has done a number of things to the Middle East, not for it. This is another moment of United States intervention that will bring death and harm to the Middle East, at the expense of Palestinians and the people of Bahrain and the UAE.