Evaluating the Women's March
The 2019 Women's March was not for me. It was not for a lot of people. The march did not seem to have a clear purpose, or at least one centered around making a difference. At the inaugural march in 2017, while people marched for a variety of reasons — be they immigration reform, LGBTQ+ rights or racial equity — there was an overarching theme of discontent with the political establishment. We were united not in what we were marching for, but who we were marching against. This year's march felt aimless and performative, decidedly more like a parade than its previous iterations.
The word "apathy" gets thrown around frequently here at Whitman, but we must be careful when applying it. You are not apathetic if you are tired and want to conserve your energy. You are not apathetic if you don't have time to engage politically on campus. You are not apathetic if you do not agree with the method, subject or group behind a movement. Marching for marching's sake only benefits those who have the privilege to use their time and resources like that, and I was not one of those people.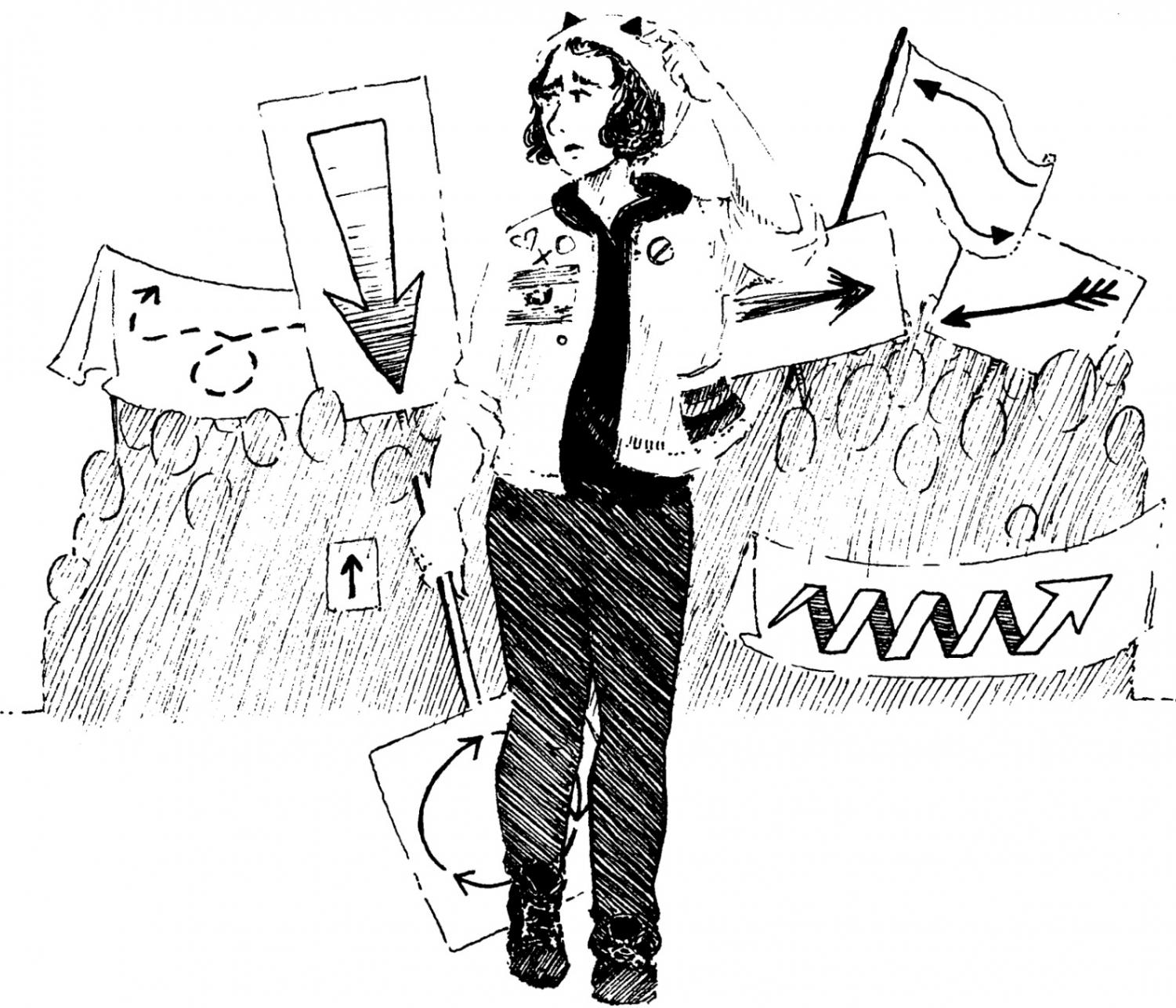 Activism is exhausting — working to affect political and social change necessitates an exorbitant amount of time, energy and relative privilege. It requires one to use their voice for what must be said and a willingness to deal with the consequences of doing so, and that kind of action takes a personal toll. Because of this overwhelming aspect of activism, those of us who are devoted to making a difference must pick and choose where to focus our attention, and the Women's March was not serious enough to warrant our action.
In addition to the event's lack of political urgency, there was considerable social pressure to attend. Most marchers I know decided to march because they wanted to be a part of a like-minded community, wanted to hang out with their friends and wanted to go downtown. More subtly, or perhaps more shamefully, they wanted to appear politically active on campus. As I have written before, activism holds social capital, and to abstain from engagement altogether is to oppose yourself to the Whitman way.
This is not to attack anyone who chose to go to the march. For all I know, you had a deeply personal reason for attending. My goal is not to chastise nor condemn, but to offer criticism of the Whitman community's relationship to social activism, and call into question that which is taken for granted on our campus.
I did not go to the march, but I am not apathetic. My refusal to participate was not indifference, but the exercise of my personal political and social power. I did not attend the Women's March, like so many other activists, because it was not enough. It is not enough to simply march. It is not enough to post a picture on Instagram with #pussypower. It is not enough to hang your vaguely political signs around campus or on your wall. Activism without purposeful action is not activism at all. It is just not enough.