This story was originally published in The Mooring Mast of Pacific Lutheran University on February 13, 2015. It was written by Samantha Lund.
This May, His Majesty King Harald V of Norway is scheduled to visit Pacific Lutheran University to celebrate the school's 125th anniversary and speak at the university's Commencement ceremony.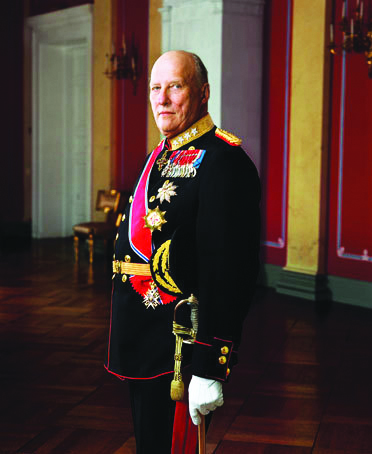 PLU was founded by Norwegian immigrants in 1890. HM King Harald has close ties to the school. Before the ceremony, HM King Harald will meet with Norwegian students at a gala luncheon to raise funds for an endowment supporting PLU and exchange programs with Norway.
While he is here, HM King Harald will receive an honorary degree from PLU. HM King Harald will receive a Doctor of Laws jure dignitatis because of his long record of distinguished service to his country and the world, according to the PLU Board of Regents.
"Lutes all around the globe feel honored to have King Harald V as our most distinguished guest and Commencement speaker to mark our Quasquicentennial year," said PLU President Thomas W. Krise. "His Majesty's presence will underscore our deep personal and institutional ties to Norway––ties that began in 1890 and continue robustly today."
More about His Majesty's visit can be found at http://www.plu.edu/marcom/news/2015/02/10/thekingatplu/