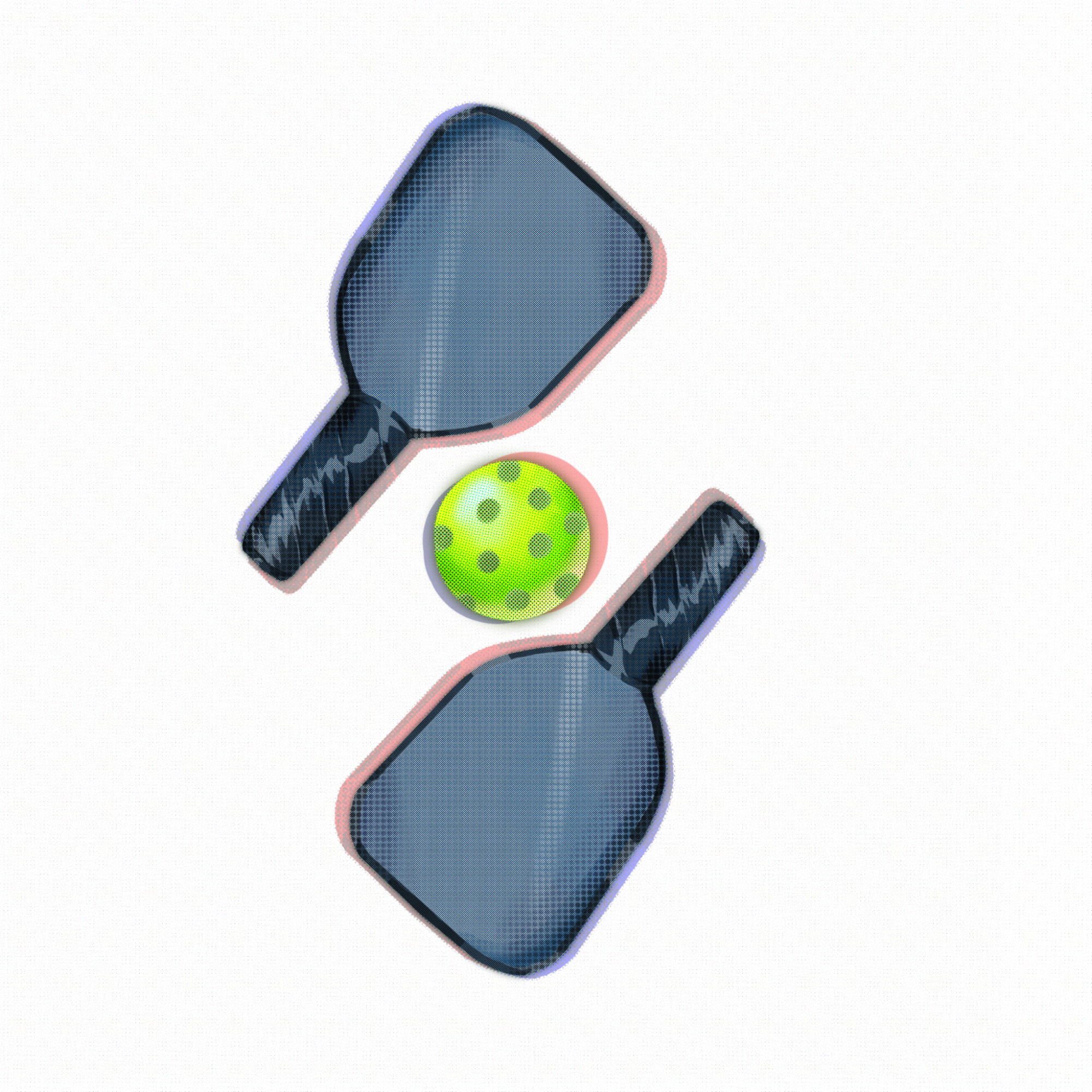 On Oct. 5, the ribbon was cut on new pickleball courts in the Mill Creek Sportsplex. Fans of the sport, who play with small rectangular paddles and wiffle balls, first received word of plans for eight new pickleball courts in Walla Walla on Feb. 7 when it first went out for bid, then again when construction began in Spring of 2023. 
Andy Coleman is Director of Parks and Recreation for the City of Walla Walla, and is responsible for the oversight of the city's 16 parks and 600 acres of developed and undeveloped park lands, all while managing the 200,000+ visits to Walla Walla parks per year, according to Coleman. 
"In 2015 we opened pickleball courts in Pioneer Park … it was actually a privately-funded and organized project," Coleman said. "We had two old, tired tennis courts there that a group of pickleballers converted to eight pickleball courts, which was very well-received by the community." 
Coleman added that given pickleball's quick climb to popularity, eight courts simply weren't enough for the people of Walla Walla to enjoy the new sport, and when people noticed, they approached him and the City of Walla Walla with a plan. 
"In a few short years, the play outgrew the eight courts that existed and still exist at Pioneer Park. So that same group of people came forward to the city and they met with me on Jan. 7 of 2021. They wanted to talk about building more courts … within the park system, and helping with that project and raising funding," Coleman said. "They already had an idea of where they wanted them to go and they had picked out one of our parks that they thought would be a great spot." 
Coleman had to take a step back and set expectations for the group before jumping headfirst into the new project, despite the fact that he loved the idea, which is what led to the selection of Mill Creek as the location, despite some additional parking lot projects that would have to go along with the courts to accommodate the expected influx of patrons. 
"So I basically had to tell [the group of pickleball organizers] 'Hold on, you've got to slow down a little bit, we're excited about potentially working with you for the new courts' so we looked around our parks system and determined that Mill Creek Sports complex would be the number one location, but it had to come with additional funding,'" Coleman said. "We had to build a parking lot to accommodate the new facility … The parking lot at Mill Creek already had trouble accommodating the current use, but the city didn't have the additional close to a million dollars to add the parking." 
On top of a precarious funding situation, Coleman said that the city council had grown weary as they began to hear from neighbors that weren't fond of the prospect of additional traffic and noise pollution. ARPA (American Rescue Plan Act) spearheaded by the Biden administration became the main sponsor for pickleball in Walla Walla. 
According to Coleman, the city received $10 million from the plan in March 2021.
To Coleman and many others, it was a no-brainer. 
"The lightbulb went on for some people, including city council members, and now we have money for this project we knew was a good idea," Coleman said. "The Pickleball Association also raised $300,000 to help fund the $1.8 million project."
Although the initial price tag was set, maintenance will be a constant cost that Coleman said won't be overlooked. 
John Hein, Head Women's Tennis Coach at Whitman, said that he's seen a rise in both pickleball and tennis since the pandemic confined people to outdoor sports, which caused some animosity at first. 
"I know that amongst colleagues across the country, a couple years ago there was a lot of animosity where it was people saying 'Oh, pickleball is going to take over our courts and it's gonna move us out,' people were scared of it," Hein said 
Despite the rivalry and the pandemic, Hein sees institutions finding a sweet spot. 
"As it's growing across the country so fast, some places are doing what the country club here did, and splitting their facilities between tennis and pickleball. There's also a lot of data from the U.S. Tennis Association showing that over the pandemic, people remembered about tennis, and fell in love with tennis again," Hein said. "We're seeing more tennis in the US than we have since the biggest tennis era in the '70s and '80s." 
Hein says there doesn't have to be a tennis-pickleball rivalry. 
"I think — and I'm an optimist — I think they can coexist. I think people can play both," Hein said. 
Rachel Haughton, co-President of the Intramural Sports Committee (IMC), is excited the sport is expanding in Walla Walla and Whitman in particular. 
"I love that pickleball is gaining traction on campus," Haughton said. "I think pickleball is a great new sport that has a lot of potential to bring communities together. It's accessible to people of many different athletic backgrounds, fun and affordable." 
IMC is planning to hold an IM pickleball tournament in the spring semester and an IM tennis season in the fall, which has 43 students signed up to play, according to Haughton.