Proposal to add additional flight at the Walla Walla Airport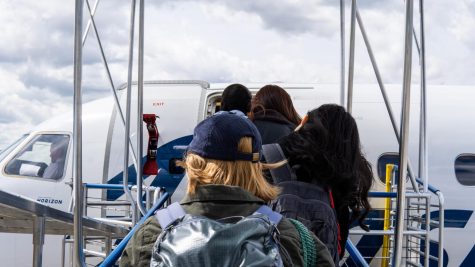 The Port of Walla Walla owns the Walla Walla Regional Airport and has been considering proposals to bring back an additional daily flight to Walla Walla. They cite the importance of attracting leisure and business travelers as their primary reasoning.
In the past, the airport has had multiple daily flights, but these stopped as pandemic-era suppression of travel and pilot shortages increased airline costs. There is currently one inbound flight, Alaska Horizon (AS2096), at 1:05 p.m. with an outbound flight at 1:45 p.m.
Senior Cormac Uriah Li has experience working on aircraft and is a self-described airplane enthusiast. He says that one of the reasons that the flight frequency has decreased at Walla Walla is due to airlines phasing out airplanes.
"The official reason would be because Horizon is having a shortage of pilots. That happened across the airline industry post-pandemic, and it's worse because Alaska Horizon retired all their Q400s, the turboprop planes," Li said. "After they phased them out, they laid off a lot of pilots who don't know how to fly the new jets, the E-175s."
The last Horizon Q400 flight flew from Spokane, WA to Seattle, WA on January 26, 2023.
Tourism is an integral part of the Walla Walla Valley's economy, with tax income from lodging and wine-related industries being a revenue source for the city.
Ron Peck is the acting interim executive director for Visit Walla Walla, an organization focused on promoting tourism in the Walla Walla Valley. Peck commented on how the of amount of flights available impacts how many tourists come to town.
"This is important for the community from an economic development standpoint. I absolutely believe that one flight impacts who's coming to this community and whether they are using air service, whether that is business or leisure travel," Peck said during an April 7 Port of Walla Walla Special Commission Meeting.
Port of Walla Walla Commissioner Kip Kelly said that he believes there is support for the proposal.
"I think if we were to poll the community, the immediate [population in] Walla Walla [and] College Place, my gut tells me that this would be at the top of the list for things that the port could help with," Kelly said at the April 7 meeting.
Alaska Airlines shared a written statement with The Wire describing their current position on the proposition.
"We've been working hard with Eastern Washington communities to increase our flight frequencies. As that collaboration continues, we hope to have more to share in the coming weeks," Alaska Airlines said.
First-year Chase Schubert experienced his Thanksgiving flight out of Walla Walla being canceled due to freezing fog. Schubert ended up driving home to the Seattle area following this cancellation.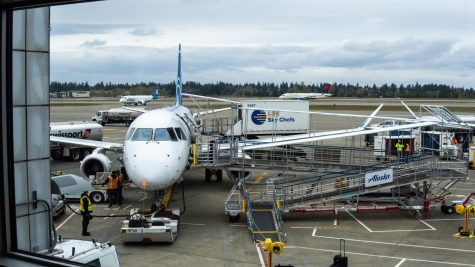 "I remember the entire town was just covered in freezing fog. They go to land the plane, they miss Walla Walla, they do it two more times before running out of fuel, and instead of landing in [the] Pasco airport, they just fly back to Seattle," Schubert said. "I feel like they should have a fluctuating system depending on the season and holidays … I think obviously for Christmas and Thanksgiving [break], two flights would be great."
Senior Shola Mau believes that the inflexibility of having a single daily flight makes it more challenging to plan departures around finals.
"When there were three flights a day it was a lot more convenient for students," Mau said. "Especially [during] holiday times because when 1,500 kids are trying to get out, it's a pain to have to try to figure that out so far in advance."
Li holds that there is a significant demand for rural air travel. 
"I don't see a scenario where rural America will not have a high demand in air traveling," Li said. "So how well [does] the airline prioritize these needs over short term-profits? It's a very important call to make."