Earthlight Books celebrates 50 year anniversary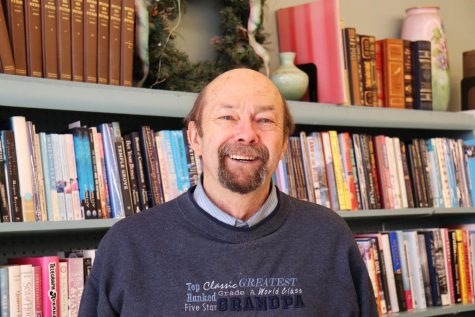 Walking into Earthlight Books, there are tall bookshelves and boxes overflowing with titles completely filling the space. The entire store smells of old and new books alike. David Cosby has owned the store since its opening in 1973. On April 1, 2023, the store owners celebrated the shop's 50th anniversary.
Cosby is a Whitman alumnus who moved back to the Walla Walla area to open the store with Steve Higgins, his old business partner and another Whitman alumnus. The pair graduated in 1971, bought the store in February of 1973 and had their grand opening on April 1. 
"We had our grand opening on April Fool's Day, [so] just in case it didn't work out we could tell everyone it was a big joke. Instead it's just become a long-running joke," Cosby said.
The store instead has become a cornerstone, especially for those who like to read prolifically. Used books are more affordable and can be exchanged for half store credit back. Earthlight is now the only used bookstore in Walla Walla, and it has become harder to find bookstores unaffiliated with a large chain. 
"There's hardly any [bookstores] anymore. We've lost five in the last six years. Now there are only three college bookstores, Book and Game and here. I'm the only used bookstore," Cosby said.
The decline of stores may have been accelerated by the COVID-19 pandemic, but Cosby says that changing times have more to do with it. In addition to larger corporations, like Amazon, playing a role in the book industry, Cosby mentioned that attention spans have also changed.
"[COVID-19] had some to do with it … It's really difficult to compete with Amazon, in particular, and Barnes & Noble to a lesser extent. There's not a big profit margin in books, either," Cosby said. 
For sophomore Grace Ireland, Earthlight Books helped construct her idea of the Walla Walla community.  
"It's one of the reasons I chose to go to Whitman: the plant store downtown and Earthlight Books. I walked in, and there were just so many books that I had to come here. I had never been to a bookstore like that," Ireland said.
Ireland enjoys an environment entirely centered around the love of books and the friendly customers who shop at the store. She described the shopping experience as a "choose your own adventure," with the ability to find almost anything you want.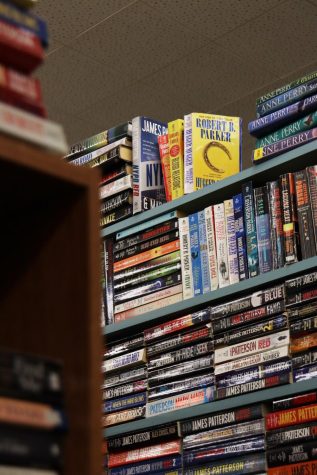 "When you go in, you can just talk to anyone in there, and they'll be like, 'Yeah, I've been here for years, or I've been going here for 2 weeks.' Everyone's just into it, which is really cool," Ireland said.
Earthlight Books serves all kinds of customers across Walla Walla. According to the Union-Bulletin, Cosby estimates he has served over half a million customers over the years.
"Ages range from preschool through people like my father who will turn 99 in May. Students from all the schools in the area make up a pretty big percentage. Another big group of readers are retired people with time to read," Cosby said.  
No matter your age or interest, Earthlight Books has options, and there is always an opportunity to find something new. 
"There's something about a small space being filled with that many books that feels 'homey.' My mom collects books, so it feels very 'homey.' There's something cool about not knowing what you're going to find going in there, because there are so many kinds of [books] everywhere, that I really like," Ireland said. 
Senior Gerry Todd discussed the uniqueness of the store. He went into the shop to browse with his father, who attended Whitman with David Cosby. 
"It's very much a kind of bookstore you don't see around as much anymore; the kind with literal stacks of books everywhere," Todd said. "It's a cool thing that there are bookstores that still operate like that these days."