Walla Walla Valley Transit introduces vehicle transition plan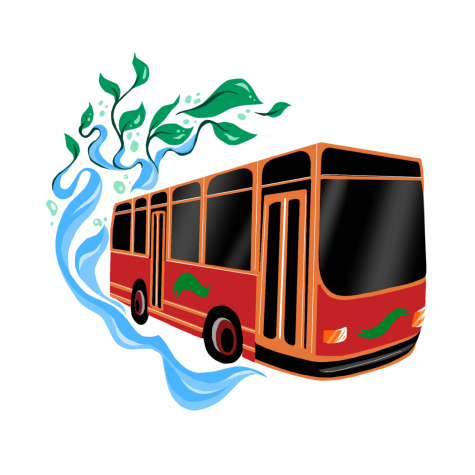 Walla Walla Valley Transportation is working to decrease the city's carbon footprint by investing in electric buses over the next two years. The plan is a part of their new zero-emission vehicle transition plan led by general manager Angie Peters. Peters was just recently named one of the 39 under 39 leaders in the Walla Walla Valley by the Union-Bulletin.
"Electric trolley buses reduce air pollution and noise pollution while continuing to maintain safe and efficient transit services for those who need them," Peters said. "They are an enhancement to a system that already positively contributes to daily life by providing access and accessibility to community members. The existence of public transit underlines that the pursuit of happiness is not beholden to car ownership."
Angie Peters oversees public transportation in Walla Walla and College Place, as the department as a whole works to advocate for legislative priorities for the community.
When it comes to technical integration of these electric vehicles, Peters explained that it's a long road ahead. There are lots of logistical refinements over time.
"We continue to hone our system to make it work better for the community. The next planned adjustment is some re-routing that will go live in 2025," Peters said. "Leading up to that, there will be opportunities for community input to help ensure we are serving the public the best we possibly can."
Peters explained other ways Walla Walla Valley Transit works to make transportation convenient for the community.
"Outside of that, at least once every ten years we do a comprehensive operational analysis (COA), which explores our entire operation for ways to improve," Peters said. "This then informs our strategic planning in between COAs. Our last COA was completed in 2020. We are also working on our ADA Transition Plan to improve our bus stop facilities."
According to Maintenance Manager Randy Alexander, the new buses have some key differences when it comes to maintaining them.
"The largest difference between a BEB (battery electric bus) and a traditional ICE (internal combustion engine) bus is the number of wearable parts and the quantity of petroleum-based fluids is greatly reduced," Alexander said. "Electric buses still use oil and antifreeze; it is just smaller quantities and longer change intervals."
Walla Walla Valley Transit hopes to continue improving and increasing the utility of its services over time.
"Valley Transit is dedicated to providing high-quality and efficient public transportation services that are responsive to the needs of the entire community, promoting quality of life and a healthy economy," says the statement on the Walla Walla Valley Transit website. "We believe that the next step in providing safe, clean and reliable service is to transition our fleet to zero-emission vehicles."
Walla Walla Valley Transit seeks to assure residents that they work to maintain and better public transport for the people of Walla Walla.