International Women's Day: gender equality beyond representation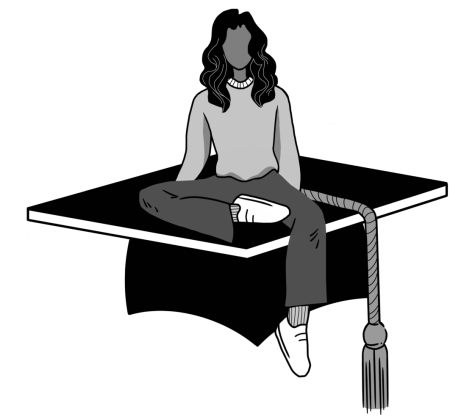 International Women's Day is celebrated annually on March 8. It is a day to recognize the achievements and contributions of women around the world. The day is also an opportunity to highlight the progress that has been made towards gender equality and to acknowledge the challenges that women continue to face.

President Sarah Bolton started at Whitman this year and is the second female president in Whitman's history. She succeeded Whitman's first female president, Kathy Murray, in fall 2022. Bolton sees International Women's Day (IWD) as both a call for further action and as a recognition of progress.  
"You can ask lots of different kinds of questions around equity, and it's apparent that we're losing ground, nationally, societally [and] even globally," Bolton said. "[Yet], we have come a very, very long way, and I think that there's so much progress to be proud of."

For Bolton, the importance of International Women's Day lies within the struggle around equity, and she emphasizes that equality and women's empowerment is something many must advocate for. Despite significant progress over the past few decades, women continue to face various forms of discrimination, harassment and violence globally. Many use IWD as an opportunity to reflect on these issues and to take action to create a more equitable and just society.
The first International Women's Day was celebrated on March 19, 1911, in Austria, Denmark, Germany and Switzerland. That year, over a million people attended rallies calling for women's rights to work, vote and hold public office. In 1913, IWD was moved to March 8, which has been the official date ever since.

International Women's Day was officially recognized by the United Nations in 1975 during International Women's Year. The year was declared by the United Nations in an initiative to draw attention to the issues faced by women around the world and to promote women's rights and gender equality. The year of 1975 was also the 25th anniversary of the adoption of the Universal Declaration of Human Rights. As a result of this movement, International Women's Day was officially recognized by the United Nations in 1977, and since then, it has become a global celebration with women's organizations, governments, charities, corporations and media outlets.

Bolton spoke to how higher education lacks female representation, and how this impacts women's educational and professional careers. Bolton seeks to address these disparities and take action to create a more inclusive environment for women in academia.

"I mean, even if you just look at college presidents, it was not even a decade ago that most people were the first woman president. However now, in lots of cases that has changed. I'm not the first woman president here," Bolton said.

First-year Natalie Guest believes that more time and resources needs to be allocated to achieve greater gender equality.
"I think representation is a very small part of achieving gender equality. From my experience, Whitman has a lot of wonderful professors who are women, and we have women in positions of power as well. But, every professor and administrator could be a woman and there would still be misogyny and sexism on this campus, as there is everywhere. Representation alone can't fix that," Guest said.

Senior Kaitlynne Jensen is the co-president of the Planned Parenthood Generational Actions Club (PPGA) on campus. 
"I think there's a lot more that Whitman could do to be inclusive, including really pushing their staff or faculty to actually be aware of the differences. Because being a woman is different for everybody, it can be hard," Jensen said. "Whitman often says that they're doing things, but then they let a lot of stuff fall through the cracks. I really think that they should attempt to boost the services that they offer to students."
Some college campuses, Jensen discussed, are looking into providing students with contraceptive pills. 
"When I was here with PPGA, we started providing plan B, condoms [and] dental dams," Jensen said. "I hope that what is happening at the GAC continues. I'm scared that it won't."
Jensen has worked hard to assist in supplying the Glover Alston Center's (GAC) resource room with sexual health supplies and is worried that it will discontinue. She also talked generally about the worry that comes with being in a post Roe v. Wade country, and how a lack of reproductive justice weakens women's bodily autonomy.
The Whitman community took IWD as a time to celebrate advancement in women's equality, but also as a time recognize the long journey of progress that's still necessary ahead.