Walla Walla road construction update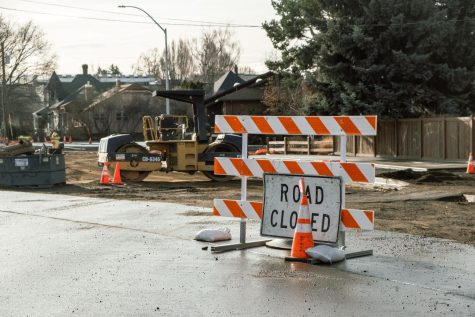 After roads were closed in April of 2022, the Alder/Poplar reconstruction project has fallen victim to some of the same problems as other pandemic-era construction projects: supply chain issues. The project is expected to be completed in May 2023, weather permitting. 
The construction on Alder Street spans from Merriam Street to South Palouse Street. On Poplar, it extends from Alder Street to South Colville Street. Stretches of Palouse Street are also part of the reconstruction.
Civil Engineer Adam Klein has helped oversee the project. Klein discussed what first prompted the need for construction.
"Citizen input through our Poplar Corridor Study in 2019 and 2020 emphasized the need for improvement in two areas," Klein said. "First, a safe corridor for all users — cars, bikes, pedestrians, trucks and transit. Second, the existing traffic signals were frustrating, and efficiency needed to be improved."
Klein also outlined the improvements that are underway.
"With the combination of roundabouts, pedestrian crossing enhancements, improved illumination, dedicated bike lanes, more efficient traffic signals and the elimination of six traffic signals, we can expect both improved safety and reduced travel times," Klein said.
Klein cited supply chain issues as the biggest challenge the project has faced. 
"[Delayed] delivery of water pipe fittings, for example, pushed weather-dependent work, like asphalt application and roadway sealing, into November and December. [These are] less-than-ideal months to perform that kind of work because of the unpredictability of the weather," Klein said.
According to the city of Walla Walla website, only minor work is currently being performed on the project due to a weather-induced winter shutdown. Striping and signage installation is expected to occur in early 2023, depending on weather conditions.
Seniors Katie Duncan and Siri Lindstrum live in a house near one of the ongoing projects. Lindstrum said that many of her friends and family members are involved in construction-related fields.
"[Construction] never is completed when it says that it's going to be completed." Lindstrum said. "It always gets drawn out. Especially because of COVID-19 and all the supply chain stuff, so that's completely reasonable and I get that. It's just, it's taken like two years to do this. How much [is] this actually going to help anyway?"
Lindstrum questioned how beneficial this construction would be considering the amount of time roads have been closed.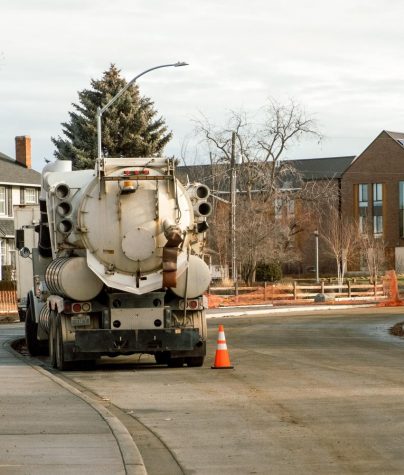 "It also feels like they're just doing something and then they just dig it up again. Like they flattened out that road so many times [and] then dug it up again," Lindstrum said.
Duncan cited the removal of the sidewalk directly in front of her house as one of the biggest personal inconveniences resulting from the project. 
"They tore our sidewalk out in front of our house and our stairs leading up to our driveway, and when it was snowing and raining, it was just mud for a good month," Duncan said.
The sidewalk directly in front of their house was replaced after Duncan's landlord reached out to the city and requested it be completed. 
Both Duncan and Lindstrum were disappointed in the communication by the city, highlighting that the only involvement with the city was the request to finish the sidewalk and a flier given out to their doorstep. 
Neither were aware that the city's website contained information about the project.
Klein responded to criticisms of the project by residents, highlighting the role that pandemic-era supply chain shortages have played in the ongoing reconstruction.
"We understand that Alder/Poplar construction has caused inconvenience and frustration to commuters and local businesses due to road closures and limited access. Our aim is to complete construction as efficiently as possible, and I apologize for any disruption caused," Klein said. "We are also grateful for residents who have passed along their appreciation for all the planning and work being done to improve our city infrastructure."
Despite her concerns, Duncan remained optimistic about some aspects of the project.
"I think that the end goal will be helpful," Duncan said. "I think having a roundabout there is a great idea."