New Leftist Mutual Aid Club hopes to create positive change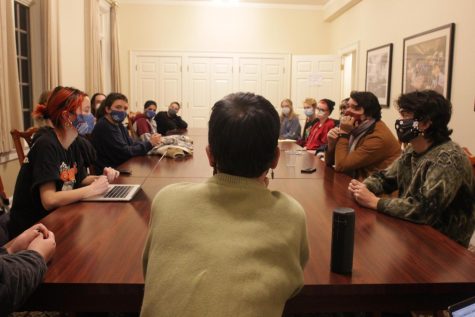 Whitman prides itself on its multitude of clubs and student organizations covering a wide range of interests. The newest addition to the roster is the Leftist Mutual Aid club, founded this year by Alanna Sherman, Olin MacIntosh and Sequoia Mercado-Olin. 
The Leftist Mutual Aid club was created when its leaders noticed a lack of necessary resources and support for marginalized groups, and believed that mutual aid programs could be beneficial for the Whitman and Walla Walla community. 
Mutual aid comes in a variety of different forms. It is centered around the idea that humans rely on each other's help to survive and therefore are inherently called to help others. Sophomore Olin MacIntosh hopes that Whitman students will use the club as an opportunity to confront their privilege and help others. 
"It's really important that those with a lot of privilege at Whitman not only acknowledge it but actually get involved and use their privilege to help those in the community on and off campus who are struggling," MacIntosh said.
The club's first meeting was held on Nov. 17, when club members discussed the recently constructed food pantry and brainstormed ideas for future aid actions. Sherman, MacIntosh and Mercado-Olin want to create a collaborative, community-based environment by stepping back and allowing space for anyone to participate and contribute ideas. Sophomore sociology major Alanna Sherman hopes that the club will create positive change in the community. 
"Those in positions of power are failing to provide for all Walla Walla residents and Whitman students, especially those of marginalized identities," Sherman said. "We aim to do everything we can to change that in hopes of protecting and improving human lives."
The food pantry, located in Whitman's Organic Garden, provides free food for people in both the Whitman and Walla Walla community. The club plans to add drawers for clothing and toiletries soon, and discussed the possibility of adding a refrigerated section to the pantry as well.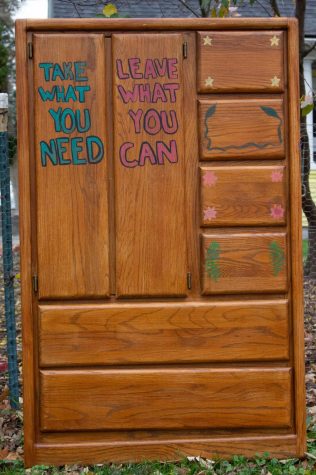 Potential future plans include fundraising for various causes including emergency winter housing in Walla Walla, as well as food and resource drives. Members pointed out a specific need for gender-affirming clothing for transgender and nonbinary individuals and other necessities such as menstrual and hygiene products. Club members also discussed collaborating with other clubs to learn more about what needs are not being met and how they can help. 
"We understand that there is a violent stigma around people asking for their needs to be met, so we hope this pantry will help people receive resources without going out of their way to ask because we believe that all human beings deserve everything they need to survive,"  Sherman said. 
Leaders aim to encourage Whitman students to educate themselves about contemporary issues, prioritizing accountability and constructive conversations. Club members discussed ways of teaching the Whitman and Walla Walla communities about important topics such as food insecurity and discrimination. MacIntosh has noticed instances of ignorance on campus, most of which were directed towards and addressed by marginalized groups, and wanted to inspire change. 
"I wanted to create a space where together we can learn the things that we aren't taught in school as well as gather more people to help with the work that marginalized groups of students have been working on for ages," MacIntosh said. 
While the club hasn't decided on a regular meeting time or location, their Instagram account, @wallawallamutualaid, will be used to provide updates and information about upcoming projects and events. Students interested in joining the Leftist Mutual Aid club can sign up through Presence.
Alanna Sherman is an opinion columnist for The Wire.