Judd D. Kimball Lecture in Classics series wraps up for the semester
On Nov. 16, Wake Forest University Professor of Interdisciplinary Humanities Eric Ashley Hairston gave the concluding lecture for the 2021 Judd D. Kimball lecture series in transforming classics. His lecture was titled "Zora Neale Hurston: Watching Whose Gods, Exactly?"
Classics and environmental humanities professor Kate Shea coordinated the lecture series. It originally began in the 1990s through an endowment provided by the National Endowment for the Humanities, according to Shea.
Professor Hairston was one of four lecturers to participate in the Kimball series this year. Other lecturers included President of the Classical Society and Hamilton College professor Shelley P. Haley, Vassar College professor Curtis Dozier and Gettysburg College professor Rachel Lesser.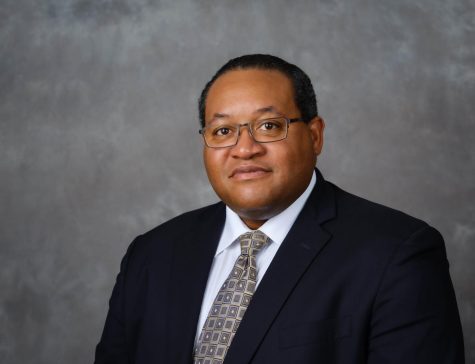 Hairston spoke on the classical influences on the work of 20th century African American author Zora Neale Hurston. The lecture was based on his current research and his book "The Ebony Column: Classics, Civilization and the African American Reclamation of the West." 
"One of my first stops in my way of analysis for the work of African American writers is in part to ask a version of a quintessentially Southern American question: 'who are your people?' Some of you may be familiar with that dangerous question, but for this analysis it really is quite effective," Hairston said during his lecture. 
"Where Black authors intellectually come from is often quiet to people. Hurston for example used a great swirl of mythologies, but not just mythologies of the rural folk tradition, Hatian voodoo or the African and Caribbean elements she studied as an anthropologist. She is very clearly familiar with Classic mythology from her earliest days, and more."
Shea explained that the goal of the lecture series is to bring leading voices in the field of classics to Whitman since the Whitman classics department is small in terms of faculty and students in the major. 
Last year, the college did not host any lectures and part of the endowment funds went to support programming for the Race, Violence and Health academic theme. For this year, Shea reported that the department used Zoom to bring more lecturers to Whitman for the series. This allowed more up-and-coming classics scholars to give lectures in addition to leading voices. 
"For classics in general, this is a study about people. The mediterranean was a diverse world— good and bad— and it is just fascinating. That kind of study belongs to everybody and we want to encourage that and provide a venue for scholars for under-represented groups to be able to speak and share their scholarship," Shea said. 
Senior classics major Reeve Boyer said that he appreciated Hairston's approach of working with modern literature through a classics lens. 
"As a student, the lecture gave me a better appreciation of the study of reception of classical works," Boyer said. 
Shea said that the Zoom format allowed a greater section of students and faculty outside of the classics department to attend the lectures, and that even some classics department alumni attended as well. 
"I thought that the lecture series used the unfortunate circumstances of the pandemic well to have virtual sessions that allowed us to bring in many speakers as opposed to just one or two in-person, paying for flights, etc.," Boyer said. 
After the lecture, Hairston answered questions from students and faculty about teaching classics and the collaborative nature of research. 
Shea added that the lecture series will continue next academic year with the continued goal of including more up-and-coming and underrepresented voices in Classics. Additionally, next semester the classics department will be collaborating with other Pacific Northwest colleges to stage a production of Euripides Medea in April.