Volunteering in Walla Walla: Extending beyond the Whitman bubble
Whitman students live in Walla Walla and as such, there are opportunities to engage with the surrounding community. Many students give back to the town they live in by participating in community service, such as junior Devon Player, a co-leader for the Food Justice Project at Whitman.
"Not only is volunteering a great way for folks to make meaningful connections and support really incredible work that is already being done in Walla Walla, it can also be a great way for you to explore your own interests and learn from experts in the fields that you are passionate about," Player said.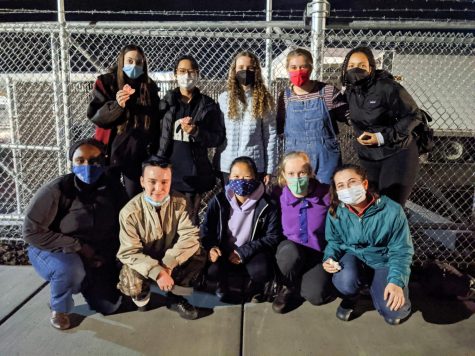 Although Whitman does not have a community service requirement, Assistant Directors for Community Engagement Susan Prudente and Abby Juhasz hope that students will still get involved in the community anyway. 
"We hope that by providing opportunities throughout the year to attend education events, such as lectures and workshops with professors and community partners, that students learn more about Walla Walla, important social issues and how local organizations and community members are thinking about and working to address them," said Juhasz and Prudente in a joint statement. 
Whitman's Community Engagement Program oversees several student-led volunteer programs, organized by the Career and Community Engagement Center. Most programs have a time commitment of one to two hours per week or a few activities per month, and many have a special focus on working with younger members of the community. 
Adopt-A-Grandparent partners students with senior residents of the nearby Odd Fellows Home, where they meet once a week and participate in one group event each semester.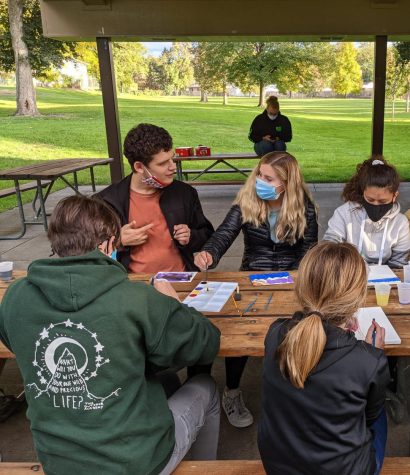 The Buddy Program connects students with intellectually and developmentally disabled adults in the Walla Walla area. The program hosts two large group events each semester, although participants are encouraged to meet with their buddies outside of these set events as well.
Bilingual United sends volunteers to elementary schools to assist with English language learning programs. Students must be proficient in Spanish and commit one to three hours per week. 
Story Time works to promote early learning by sending volunteers to read to children in local daycares and classrooms. Volunteers work in pairs to read for half an hour each week, aiming to improve learning skills and cultural awareness through storytelling. 
The Whitman Friends Mentor Program connects students to elementary schoolers, aiming to build a strong mentoring relationship and boost the confidence of young children. Students join their mentees for recess once a week, and the program also hosts mentees for a carnival on campus each spring. 
Whitman Teaches the Movement sends students to local classrooms in the spring to teach lessons about civil rights, social justice, indigenous issues and racial inequity. 
As with most areas, COVID-19 created a serious challenge for these programs, and they had to move activities to online spaces. Virtual volunteering proved to be possible, and in some cases preferable, for program participants. 
"We don't know if it will ever return to what it was before, and that is okay. Community engagement will continue to morph, change and respond to the reciprocal nature of our local relationships and their organizational priorities for working with the College," said Juhasz and Prudente. 
Along with Walla Walla University and Walla Walla Community College, Whitman used to participate in a tri-college Spring Service Day every April. The event drew around 500 volunteers each year, and featured over 150 different projects. Engagement between the three colleges in Walla Walla has been relatively low, although efforts are being made to increase interaction, such as an upcoming Fall Staff and Faculty of Color Social hosted by the Offices of Equity, Diversity and Inclusion. 
While Spring Service Day has not happened in several years, according to Juhasz and Prudente, there are conversations happening among members of the colleges about bringing it back in the spring. 
Students interested in learning more about community service opportunities can set up an appointment to talk to a CCEC advisor or reach out to program leaders directly. Applications for new volunteers open at the start of each semester.