PRISM restructures after year long break
After a year-long hiatus, Whitman's organization for LGBTQIA+ identifying students, PRISM, is back up and running and aims to lay a new foundation for itself. 
PRISM's president, sophomore Kaleo Toguchi-Tani reflected on the group's trajectory after a pause in club activities last school year.
"We've been working on laying the groundwork for future leadership teams and rebuilding the foundation of the club. The pandemic left our club fragmented and confused in terms of direction, so we've had to reflect on how we want PRISM to grow," Toguchi-Tani said. "This year we've been focusing on education, keeping everyone safe and welcome, but mainly focusing on getting everyone on the same page."
Sophomore Sam Allen, the treasurer/budget manager of the organization echoed these goals of restructuring, illustrating some of the challenges the group is currently facing. 
"We've been trying to rebuild: trying to get more membership, trying to figure out what our membership is, trying to get an advisor, trying to get our constitution, trying to get regular meetings figured out," Allen said. "A lot of the basic structure of the club is not there."
The majority of PRISM's leadership team is comprised of sophomores, leaving a break in knowledge of the history of the group. The demand this puts on the leadership team alongside their individual responsibilities across campus poses several challenges in drafting long-term plans for the group. They also lack a direct club advisor. Director of the Intercultural Center, Laura Sanchez acts as the primary staff to PRISM as well as all IC supported clubs and affinities, but PRISM leadership is actively taking recommendations for advisors as well. 
In addition to their goals of restoring the club's foundation, PRISM leadership aims to focus on the inclusivity of their group. In a recent opinion article titled "Dear white LGBTQIA+ community," Wire columnist Alanna Sherman called for more intentional work to be done by white members of  the LGBTQIA+ community to include Black, Indigenous and LGBTQIA+ people of color. Toguchi-Tani reflected similar sentiments of focusing on this work and the challenges that it presents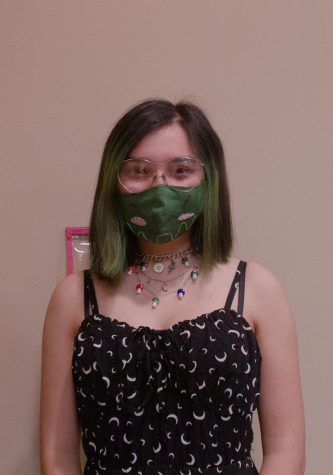 "Our main goals are education and inclusivity, which can be a tough challenge to take on due to our members being from different backgrounds. We hope that with our education presentations and open group discussions, we can get to know each other better and learn the history of what it means to be LGBTQIA+," Toguchi-Tani said. "A secondary challenge is bringing everyone on the same page of inclusivity in the LGBTQIA+ community—we of course all have differing opinions as we're all human, but to keep the affinity group as welcoming as possible, we have to sometimes compromise on occasion."
Sophomore Olivia De Liberty recently made the personal decision to step down from their position as president of PRISM to which they were elected at the end of last semester. Despite their discontinuance in the club's leadership, they express the same enthusiasm and intention in the club's efforts for inclusivity. 
"My goal for this year was education and compassion. It's a large community and it's a very diverse community. There's a lot going on and people tend to know about their part of it and totally be unaware about other parts of it," De Liberty said. "How do we learn about our identity, learn about other people's identities and be compassionate about those identities?"
Toguchi-Tani was initially intimidated as they entered the role of president to one of the largest affinity groups on campus but is ultimately passionate about reestablishing the community of PRISM.
"I've decided to take on the challenge because I know that at the end of the day, I want everyone to be in a community of individuals who make them feel as welcoming as I did when I first joined PRISM; I wish to continue that atmosphere that was there when I first came to Whitman," Toguchi-Tani said.
PRISM hopes to reignite club traditions, revive events that have been put on in years past and has collaborations with other student organizations in the works.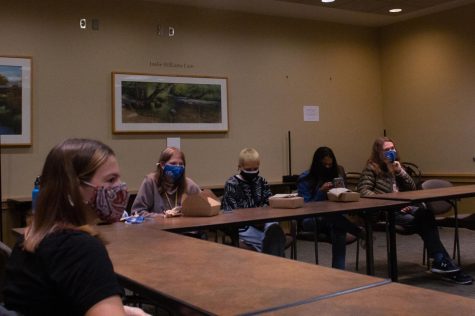 "We have big goals for PRISM, we have big aspirations for PRISM," Allen said. "Between our leadership team having some changes, not having a lot to draw off of, there's a lot for us to do and it's very exciting. There's lots of reason to be excited about where PRISM is going and to want to be part of it."