Whitman introduces new DEI VP John Johnson
Whitman has recently welcomed a new Vice President of Diversity, Equity and Inclusion (DEI). Dr. John Johnson was introduced to the Whitman community in an email from President Kathy Murray on May 19, 2021.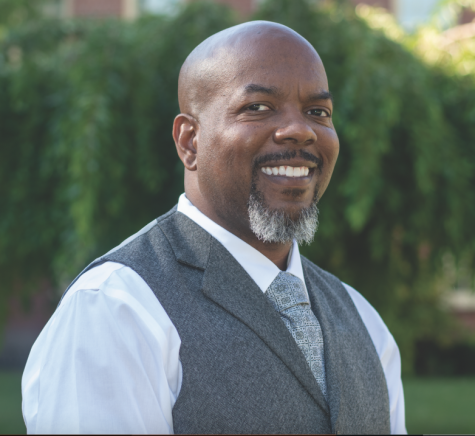 Before coming to Whitman, Johnson spent the past 20 years involved in higher education and has a background studying psychology. Johnson is originally from Philadelphia, Pennsylvania and is a huge movie and basketball fan. 
Johnson spoke with The Wire about his experience with taking on his new position. The following conversation has been edited for clarity and brevity.
The Wire: What does the role of Vice President of Diversity, Equity and Inclusion entail?
Johnson: I would describe this person as being responsible to help coordinate, cultivate and contribute to institutional efforts to advance diversity, equity and inclusion. I think that it's a good thing to have a designated person at an institution who can be focused on changes in higher education that are related to inclusion and belonging. In the job description for this position, there is a line that says: 'serve as a diversity and inclusion resource, mentor and advisor to all who call Whitman home.' So that's a big list, but that's the job. 
The Wire: What drew you to DEI work and this position?
Johnson: I've been pulled to this work often as a result of my own experience throughout my educational career. I have encountered a number of obstacles along my academic journey that had nothing to do with my capabilities, my intellect or my commitment to the work. It had to do with the environment or the institution not being welcoming and creating obstacles that were related to my identity. I've been about trying to clear a path, trying to remove those obstacles and trying to change institutions so that students, regardless of their identity, can feel like they belong, feel like they are valued and can access education because it's critical to our world. What I saw at Whitman was an institution and a space where I actually thought we could do some substantive work and make some significant progress in that area because I think what we've seen, especially in the last couple of years, is that a lot of institutions struggle in this space. But, it looked like Whitman had the right combination of people and commitment to really move the needle.
The Wire: What are some of the projects you are looking forward to working on within your new role?
Johnson: We're going to be making some substantive changes to the website to provide additional resources for folks in terms of independent learning that they can do, so directing people to a collection of vetted resources that can contribute to their DEI education. We're also going to be launching a needs-assessment form so that people can actually request trainings, learning sessions or skillshops. What really matters is that people have the opportunity for development that's guided with the assistance of myself or potentially another staff member in our division. We're also going to try to put together a mini grant program. We will create an opportunity or mechanism for people to request funds to grow on their event or move forward their initiative if that is aligned with our institutional goals related to DEI. We'll be obviously engaging in an elaborate process over the next year to begin to put together a strategic plan to advance DEI and what I call DEIA, diversity, equity, inclusion and anti-racism, at Whitman for the next five years moving forward. I think it's important that we are explicit and transparent about what our plans are.
The Wire: How has your transition into the Whitman community been so far?
Johnson: It's been fantastic. People have been very welcoming, and one of the things that I think has been really beautiful about this experience so far is that it does really feel like a marriage. I was at a point in my career where I was looking for a particular kind of opportunity. It felt like what happened here is that Whitman wanted me and I wanted Whitman, and we got together. It feels really good.