New first-year orientation program, "OWL," takes flight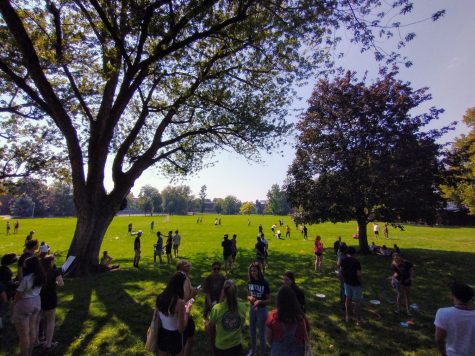 After 30 years of the same orientation programs, Whitman introduced a new first year opening week. The aim of the programming was based on the goal of creating a sense of belonging, a sense of place and making first-years feel welcomed. 
Senior Associate Dean of Students Juli Dunn said that the initial vision to reimagine orientation came from President Kathy Murray. Murray said that a high quality orientation is paramount because it is the College's first opportunity to integrate new students into the campus community. 
"Many of our campus conversations over the past six years have focused on opportunities to enhance the sense of belonging for all members of the Whitman community," Murray said in an email to The Wire. "Orientation is our first formal opportunity to begin to build that sense of belonging, and many of us didn't feel like orientation was doing that as successfully as it could." 
Dunn was a member of a committee studying orientation that Murray and Dean of Students Kazi Joshua formed during the 2018-19 academic year. During the summer of 2020, Dunn was able to start thinking about how to best implement the committee's recommendations.  
Dunn explained that they knew they wanted to retain workshops on topics like race and sexuality while adding a small group model that was very successful at other colleges. First year students were randomly assigned to small groups of 20 during a new component of orientation week. The groups were led in community building reflection and activities by two upperclassmen Orientation Week Leaders (OWL) who led reflections after workshops and planned group activities. 
The large size of the first year class presented unexpected challenges for Dunn while planning orientation. According to Dunn, the college was aware of the size of the class by the end of spring semester and began to adjust orientation plans. The two biggest challenges were finding spaces large enough to safely accommodate all of the first years and hiring additional OWL leaders.  
Dunn said that the 54 OWLs came from all three upper classes and were a large part of making the orientation experience successful.
"One of the things I told the opening week leaders very early on is, 'you'll know how successful you were based on how many people want to be you,'" Dunn said. "We see that in all kinds of programs, RAs [Residence Advisors]  and SAs [student academic advisors]. When people see what you did for them and they have an interest in doing that for the people that follow them, then that is a good indication that you did pretty good. I'd say the OWLs did pretty good based on the feedback we've gotten," Dunn said.
The small group model allowed students to form connections with other first years that they might not have met with the older orientation model. 
"If you come to college and you move into your section and all of a sudden you just don't feel like that's where you belong, and that's your only touch point during opening week, it's really hard to get your feet underneath you," Dunn said. "We wanted to give students one more touch point so you up your odds of helping them find a community if you give them more communities to start with." 
First-year Thomas McElfresh said that through his orientation group, residence hall and athletic team, he has started to recognize a lot more faces around campus.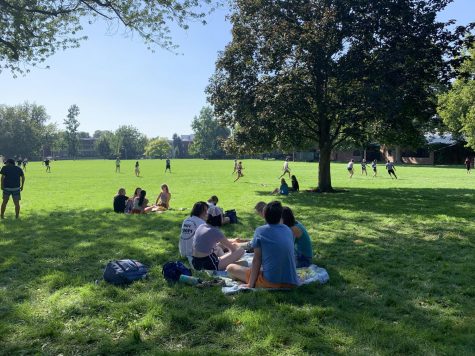 "I think more than anything, I enjoyed it," McElfresh said. "You are establishing a group with a common interest and making friends that you otherwise wouldn't have met. It's just like this initial set of familiar faces that can make you feel more comfortable on campus." 
Dunn said that they will tweak the program for next year based on first year feedback and that the program might change more in the coming years based on the vision of Whitman's next president.