Whitman's independent bookstore will transition to Barnes & Noble management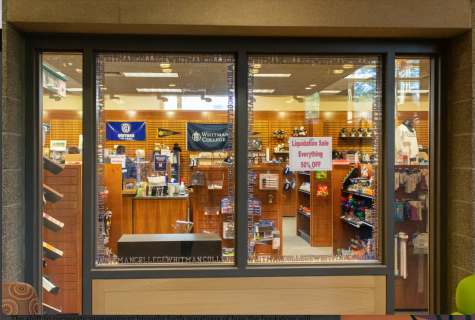 Whitman's independent bookstore is officially going corporate. CFO Peter Harvey announced upcoming changes to the Whitman bookstore in an April 21 community-wide email. The bookstore will be operated by Barnes & Noble beginning July 1, 2021.
The shift to corporate management brought forth questions of how the bookstore will operate in the future. Harvey's initial email addressed the uncertainties of the upcoming changes. 
"We acknowledge that this change is difficult, especially for the bookstore employees," Harvey wrote. "However, the Cabinet believes that this move is in the best interests of our students, faculty and the college."
First year Britt Christensen has worked at the bookstore this semester. She reported hearing about the potential management switch even before she took the position.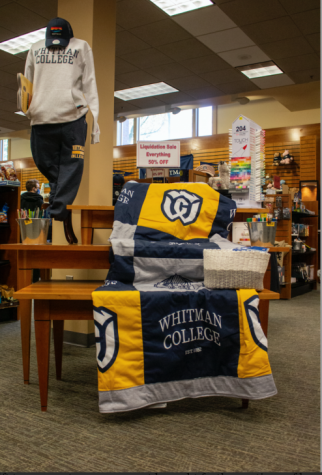 "I was angered that we would move from a small, personalized experience to the mechanics of corporation," Christensen said. "It's going to be very different to have all these books just there that everyone gets at their college stores or college bookstores, whereas our managers are really awesome and all of the books displayed are personally picked and Janice can tell you all about them."
While Christensen will continue to work at the bookstore under new management, other student employees are not making the same decision. Anika Vucicevic, a sophomore international student from Serbia, has been working at the bookstore since her arrival on Whitman campus almost two years ago. Vucicevic heard about a potential management switch when she began working there back in 2019, but the change felt more realistic this winter.
"During winter break we kind of knew that we're most likely going to be sold away," Vucicevic said. "So certain things started to shift a little bit; for example with the loyalty points program. We would always advertise it to the students and now we were like, 'let's not advertise it as much because we have no clue if whoever takes over is going to actually honor that or not.'"
Vucicevic expressed her frustration with the lack of input that student employees had in this decision and the way the change has been handled.
"I think it definitely could have been handled better or in a more respectful way," Vucicevic said. "It really felt like the school made it look like the bookstore had a choice. Not even a week has passed [since the email announcement], and not even a town hall was held if they actually wanted to hear student feedback."
Vucicevic decided that she will focus on other employment opportunities after this semester. 
International students will continue to be eligible to work at the bookstore, even though it will no longer be Whitman employment. Harvey reported that the school has asked Barnes & Noble to give employment preference to current students working in the bookstore and to emphasize international students and work study-eligible students.
The use of an outside vendor is predicted to bring cost savings to students purchasing and renting textbooks. Barnes & Noble has a wider variety of books available for rent, and faculty will be able to offer course packs that allow students to use certain sections or chapters from books. There will also be more online books available and quicker mail times.
Barnes & Noble will assess the assortment of non-book items currently available at Whitman's bookstore. The bookstore will carry the same types of items, but selections could be different based on the company's experience with popular items on campuses.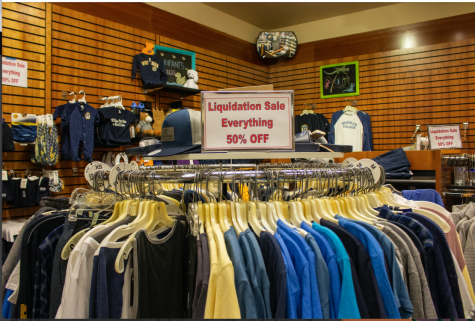 Whitman is one of many liberal arts colleges moving from independent towards corporate management. Barnes & Noble and Follett are two of the largest corporate book stores operating on college campuses. Harvey shared his observations on this general trend of college book stores operated by outside vendors.
"The reasons typically are that private book companies have more expertise in running retail operations, can offer a wider variety of items for sale, have better technology to support the operations and can offer most products at a lower price," Harvey said in an email to The Wire. 
Christensen commented on how the management transfer at Whitman's independent book store points to a larger trend seen outside of college settings.
"I just think it's an example of a very sad reality that we're going towards as a society," Christensen said. "If we keep allowing this to happen there will be no more small stores, and I think that's going to be a sad place to live in."