CBS correspondent Mireya Villarreal to lecture at 2021 Hosokawa Awards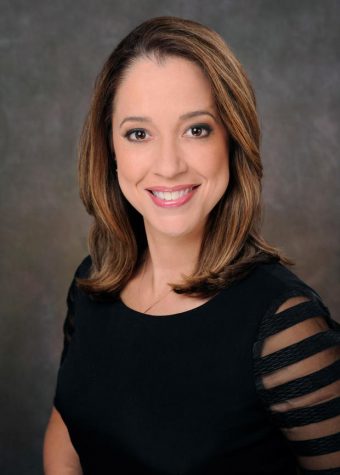 Mireya Villarreal, an Emmy Award-winning journalist, will speak at the upcoming Hosokawa Journalism Awards on April 26. Villareal is a CBS correspondent and has worked for the CBS National News in the Southern Bureau for six years. She is based in Dallas-Fort Worth, Texas, but covers the 16 states in the region. 
Villarreal will hold her public lecture over Zoom at 6 p.m. on April 26. The Wire's email interview with Villarreal provides a glimpse into what she plans to share at the Hosokawa Awards next week  
The Wire: What motivated you to get into journalism?
Villarreal: I was motivated to tell people's stories. To give a voice to the voiceless. To show people things they can't see on their own or take them to places they've never been.
The Wire: What are some highlights of your career as a journalist?
Villarreal: I've covered major wildfires and hurricanes, interviewed celebrities like Alanis Morisette, America Ferreira and Demi Lovato. But my biggest highlight came this year last year when I worked tirelessly to help the Guillén family find their daughter Vanessa and get answers about her death.  
The Wire: What are some hurdles or challenging times that you had to deal with in your career?
Villarreal: Being a woman and a woman of color will always be the biggest challenge I face in this career. We have to work twice as hard and twice as long to get things accomplished.
The Wire: What is a decision you made that had a considerable impact on your life?
Villarreal: In the last year I've worked really hard to be content with my aspirations. I am proud to be a journalist. And more importantly, I'm unapologetic for wanting more in my personal life and profession.
The Wire: Do you have any advice for aspiring journalists?
Villarreal: Be ready to work hard, nothing is handed to you. Be ready to compete, there are a lot of people that want the job you're going for. And be ready to be yourself, authenticity and transparency are the realist form of journalism.