So Home Collective: Walla Walla's stylish new plant shop
Recently, an elegant new plant shop opened on Boyer Ave, just a two-to-three-minute walk from Reid Campus Center. Dedicated solely to plants, So Home Collective offers an array of products that satisfies plant connoisseurs' desire for a houseplant boutique.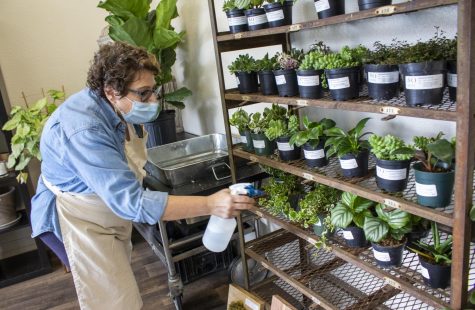 Amber Clark, the owner of So Home Collective, has been passionate about plants since her time at college. Since then, Clark has always planned on opening a plant shop.
"When I get to a new city, I look for good coffee and a plant shop every time; I just wanna know what's out there," Clark said. "I feel like I've taken pieces from all those plant stores I visited and tried to push them all into here as much as possible, so I just created a plant store that I would want to shop in."
So Home Collective is Clark's third business venture and her long-term professional plan. Clark's first shipment of plants came in on May 24, 2020, and was sold out of the location of her second business that is still running in Walla Walla, Up Balloon Boutique. As COVID-19 restrictions hit in mid-March 2020, Clark said, her plan to open So Home Collective was sped up.
"We had started planning [in] the summer of 2019," Clark said. "We had started gearing up thinking about moving into a plant store, and then COVID-19 hit so those discussions hit very intensely."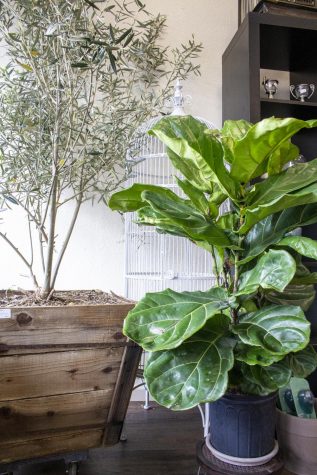 Clark explained that her balloon boutique was not considered an essential business during the pandemic, so she needed a new project to work on while temporarily out of commission.
Without a high-quality plant store in Walla Walla, Clark explained how she created a store that she and others in town were craving.
"Big-box stores aren't meant to sell houseplants. They're housed in an area without much natural light, and don't have a dedicated person to take care of them normally," Clark said. "Because of the way that they're grown, they're so pushed full of fertilizer just to have something shoot up to have a sellable item. So I'm constantly traveling to the city to buy plants, and I'm like, 'If I'm traveling, there's other people that are wanting houseplants.'"
Clark delivers her products throughout Walla Walla and the Tri-Cities. Clark receives about two to three plant shipments a week from her wholesalers, all of whom are located in the Pacific Northwest. 
Many students have ventured into So Home Collective during their free time; the shop is on the way to town from campus. Mia Carswell, a junior sociology major and plant-lover, enjoyed the ambiance of the store.
"Overall, the atmosphere of So Home Collective was very pleasant," Carswell said. "There were fresh jasmine flowers blooming that filled the store with floral aromas and big windows with lots of natural light." 
With prices ranging from $4 for small succulents to $425 for larger plants, Carswell noted that the prices were a little out of her range as a student.
"Their plants consist of a lot of high-quality, trendy tropicals that seemed overpriced to me," Carswell said. "Stopping by was still a fun experience, but I did not end up purchasing any plants because there are cheaper places in Walla Walla to purchase plants."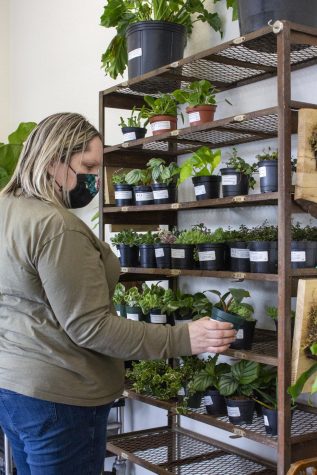 Lucie Hoeschen, a sophomore sociology and psychology double-major, appreciated the more affordable plant options.
"While some of their larger plants are on the more expensive side, which can be hard for students to afford, they do have a lot of succulents that are starting at like $4, so that was a really nice array," Hoeschen said.
Clark herself recommended these smaller succulent plants for Whitman students.
"Every Whitman person that comes in here I'm like, 'You guys, these are so cute for a row of them in a dorm,' so those have been flying out," Clark said. "We try to keep plants in all sizes, and we understand that a seven-foot-tall olive tree won't fit in most dorm rooms."
When designing So Home Collective, Clark envisioned a space to culminate the atmosphere of her two favorite places in the world.
"My favorite place in the world to be is either in a botanical garden or greenhouse," Clark said, "so I just want to bring that feel."
So Home Collective is open Tuesday through Saturday, 10 a.m. to 6 p.m., at 15 Boyer Ave. You can learn more at so-home.co.