"It feels good to take care of something": WEB initiative provides students with their own plants
Tiny green sprouts and larger, leafier plants line the windowsills of many dorm buildings on campus. Looking up into the windows, an outsider might wonder where all these students got so many plants. The answer: a Whitman Events Board initiative called "Grow," which provides students — at no cost to them — with the seeds and necessary supplies to start growing their own plants.
Nicole Song, a junior biology major and the Creative Arts Director for WEB, explained that she and Special Events Director Alí Rodríguez have been working together on several joint plant projects, including a recent Grow event on Thursday, March 25. This event was a follow-up to the Grow event from the beginning of the year.
"Our goal for this event was just to promote community," Song said. "I know that a lot of Whitman students really like plants, and that's something that I'm very interested in as well, so we thought that this would be a good mesh of interests."
In the event on Thursday, which took place over Zoom, Song and Rodríguez gave a brief presentation — not only on how to plant the seeds, but how to continue to take care of them as well.
First year Naima Corea was one of the attendants at the event. Corea explained that she saw an email about it and marked it down on her calendar; she wanted to learn how to grow the plant she'd been given at the beginning of the year.
"I did not grow the plant that we were given when we first got here; I just saved it because I didn't know how to do it … and I didn't want to do it wrong," Corea said. "I was still nurturing the plant I brought from my house, so I wanted to make sure I could keep that one doing good before I embarked on a new endeavor."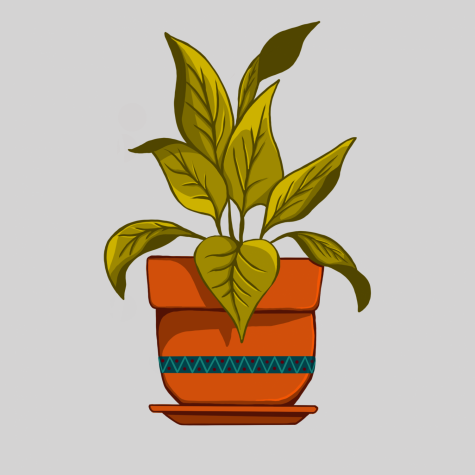 Corea has since started growing her plant and is even growing someone else's seeds that they didn't want. She also wants to collect other seeds that people aren't growing so that she can save them and give them a new home.
Corea added that she isn't the only one in her family who loves plants.
"My mom has just always been a plant lover, and my grandma as well, and my aunt, so anytime I'm over at their house they give me the rundown — they're always just very passionate about it… so it makes sense for me to just enjoy it as well," Corea said. "It feels good to take care of something."
Devon Player, a sophomore Sociology major, has been growing her plant since the beginning of the year. In an email to the Wire, Player said that she and her roommate have both been enjoying watching their plants grow.
"I have my marigolds sitting on top of my desk and it's been really cool to wake up in the morning and see that they grew some new leaves or got a little taller just overnight," Player said. "My roommate's dwarf sunflowers have been getting so big that we've had to move them into larger containers—probably three times now!"
Player said that since she's not usually the best at keeping plants alive, it's been exciting to watch her plants grow over the course of the semester.
"I think this was a really great idea, not only to pass the time during our two-week quarantine, but also to give students an easy and accessible way to grow a little plant friend for the semester (and hopefully longer)," Player wrote.
Song also wanted to plug WEB's competition for everyone who has been growing their seeds, no matter what stage they're at. Students can enter in one of four categories: Leafiest Plant, Worst Plant Parent, Cutest Sprout and Most Creative, for the chance to win prizes ranging from WEB merch to specialty plants.
But no matter if one's sprout is prize-worthy or not, it's clear that these plants are bringing just a little bit of joy back to campus.
The Grow competition form can be found online through WEB, and any questions can be directed to Nicole Song ([email protected]) or Greg Lecki ([email protected]).