Washington State Supreme Court rules drug possession law unconstitutional; Thousands of convictions may be vacated
To prosecute the unknowing possession of an illegal drug is unconstitutional, the Washington Supreme Court ruled. Last month, the 5-4 majority concluded that the law should require a component of knowingness or intention of drug possession for prosecution to rightfully take place.
This decision stemmed from a legal challenge by Spokane woman Shannon Blake. She was found guilty of felony drug possession after a small amount of methamphetamine was found in her pocket when she was arrested for suspicion of driving with a suspended license.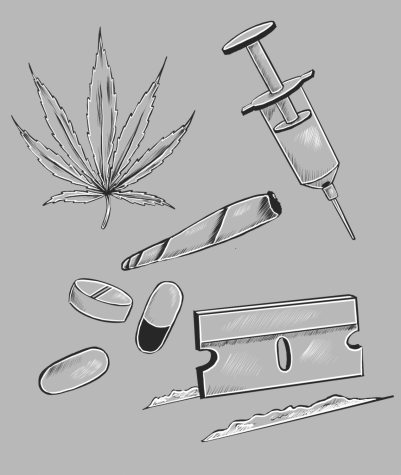 "She testified that a friend had bought the jeans secondhand and given them to Blake two days before Blake's arrest," the ruling states. "Blake said she had never used methamphetamine and did not know the jeans had drugs in the pocket."
Blake's lawyer, Richard Lechich, argued that without demonstrating the intent to possess, the law violates the constitutional principle of considering defendants innocent until proven guilty. 
"The burden of proof should be on the prosecution, and thus the way the law was written violated due process protections for criminal defendants in the state, opponents of the law argued," Lechich said in an interview in The Spokesman-Review.
Blake was convicted, but the court's recent ruling has the potential to not only toss out her conviction but retroactively affect anyone charged under this law.
The Washington Association of Sheriffs and Police Chiefs sent a notice to law enforcement across the state. Agencies were told to "[a]rrange for the immediate release of all pre-trial detainees whose only charged offenses are simple possession and obtain orders vacating the judgments of all inmates in jails who are currently only serving time on simple possession."
Becky Turner, Executive Director of The STAR Project — a transition and reentry program in Walla Walla for persons released from incarceration — commented on the scope of this ruling and how its repercussions are still largely unclear.
"This is going to be a big deal … I can tell you from the STAR Project's perspective when we look at intake data … I can accurately say between 96 and 98 percent of STAR clients have addiction or drug-related conviction histories," Turner said. "So, having a widespread ruling that potentially lays out the groundwork for vacating certain types of convictions is potentially huge."
Turner suspects that this ruling is going to create a shift in STAR's typical client base from people with drug-related conviction histories and toward those with violent criminal histories. 
Other states on the West Coast, including Oregon, have also moved toward decriminalization of drug possession. This ruling may play a role in the move toward national drug decriminalization, but it is still possible that the legislature may rectify this ruling. But based on the patterns of neighboring states, Turner suspects that a legislative fix is unlikely. 
"I think this is the way that we have been going, [but] this particular ruling was out of the blue. I expected it to be something that was legislated by voters and this is something that was decided by the courts," Turner said. "When we're looking at widespread national change, it begins with incremental changes in individual states and we're on that path right now. This is potentially going to be really good for the nation if we're able to get some steam and have people in national leadership watching."
Turner has already received inquiries from multiple clients on how to move forward with this new opportunity to vacate their convictions. The concerns from this point are what that process will look like and how much of the onus will be on the convicted individual. 
Turner shared the story of a client she spoke with recently who lost a long-term job during the pandemic and was extremely concerned with how her decades-old drug-related convictions would affect her job search. She wanted to vacate as many of these convictions as possible to assist in seeking a job. 
"When I think about this particular ruling in Washington State, I think about this client and how much her life could be improved, and how many of the typical worries that she has on a day-to-day basis can be removed completely from her consideration," Turner said. 
The court ruling made reference to these aftereffects individuals face after conviction, stating that "[a]ttaching the harsh penalties of felony conviction, lengthy imprisonment, stigma, and the many collateral consequences that accompany every felony drug conviction to entirely innocent and passive conduct exceeds the legislature's powers."
Turner expressed enthusiasm for this ruling and what it will mean for STAR moving forward.
"The typical STAR client is going to change ever so slightly over the next few years as a result of this, and I look forward to it because the War on Drugs has not been successful in stopping drug use. What it has been successful in is throwing people into the criminal system and then having people languish after release," Turner said. "So anything that prevents someone from entering into the criminal justice system is fundamentally a good thing."