Studying Eastern Washington's landscape 15 million years ago: Geology professors receive research grant
Over 15 million years ago, enormous volcanic eruptions covered the Pacific Northwest in basalt. In the summer 2021, two of Whitman's geology professors and four students will begin a research project to study what the region might have looked like before it was covered in lava.
The National Science Foundation (NSF) awarded Assistant Professor of Geology and Environmental Studies Lyman Persico and Associate Professor of Geology Nick Bader a research grant of $333,148. The grant was awarded in spring 2020, and the project is funded for three years. Every year four new students will be selected to assist.
As a geomorphologist, Persico has significant experience working with modern landscapes, but this research will focus on the study of an ancient landscape.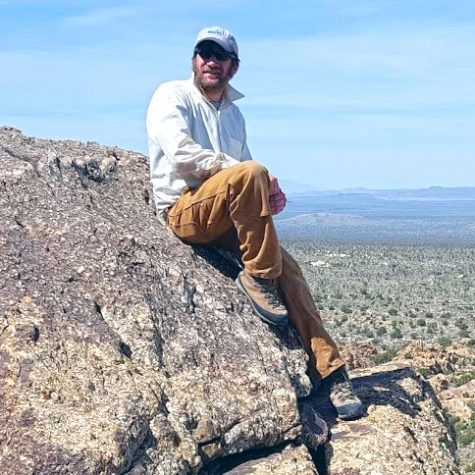 "This is a pretty new area of research for me," Persico said. 
When Persico arrived in the Pacific Northwest in 2015, he observed hundreds of miles of basalt in the surrounding landscape. Basalt from the Columbia River flood had stacked thousands of feet tall throughout the region. He noticed the basalt's weathering then became intrigued by the exposure it must have to climate and rainfall. 
These questions led Persico to talk with Bader about further exploration of the geological process of weathering. What struck them most is that some of the 15 million year old rocks did not appear to have undergone weathering. They questioned whether changes in the environment would have shaped the features they were seeing. 
Bader and Persico's matched interests led them to initiate a research project for undergraduate Whitman students. The NSF grant will be used to pay these students, as well as to cover costs associated with analyzing the chemical composition of rocks.
"I'm not sure what we will find," Bader said. "This project is still starting, but whatever we end up finding, that would be exciting, too."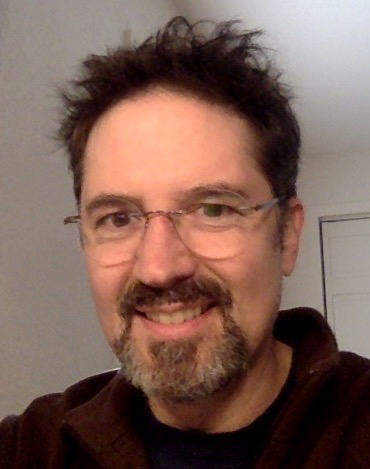 The professors hope that the geologic record can allow them to construct a picture of what the Pacific Northwest might have looked like 15 million years ago.
Since Walla Walla is located in Eastern Washington, the Cascade volcanic mountain range currently blocks moisture from pushing into the area. Bader and Persico hypothesize that prior to the formation of the Cascade volcanoes, this part of the state was wetter. They hope to test their hypothesis by studying the weathering of rocks, since weathering should happen faster in places with more moisture.  
The project was originally set to start on June 1, 2020, but due to COVID-19, Bader and Persico's plans were postponed until summer 2021.
Although the research will officially start this June, the professors have begun their preliminary field trips within an hour's radius around campus while meetings and planning happens at Whitman. Some of the sites they plan work at are in the Blue Mountains and at the Snake River before it joins the Columbia River.
"Probably my favorite thing in the world is to go out and work with students one-on-one," Persico said. 
Bader similarly expressed how much he missed working with students in the field.
Mira Anderberg, a junior geology and biology double major, is one of the four students on the research team.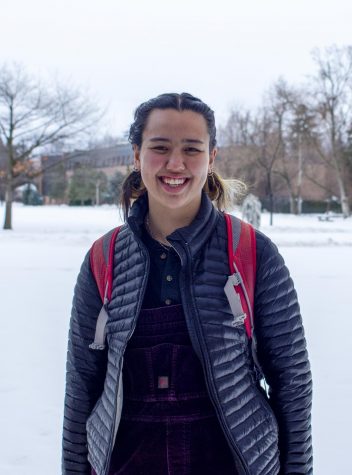 "I am very interested in working outside, working in the dust and getting really dirty… and I get to work with a bunch of equipment that I otherwise wouldn't get to have experience with," Anderberg said.
Anderberg is apprehensive about how the current Financial Sustainability Review (FSR) might impact their project. Grant coordinators are necessary to manage the grant amount, and Persico hopes that they will still be able to pursue their project in spite of the FSR. 
The NSF requires them to write peer-review publications based on results. The data from students is collated during sabbatical periods. If sabbaticals are reduced, then it will be difficult to complete the writing.
"We are going to do the project no matter what," Bader said. 
The professors and Anderberg urge first years and sophomores to look out for such opportunities and to talk to faculty and senior students about their research.