Student club proposes sexual health product vending machine
Whitman might be getting a very unconventional vending machine. The vending machine project, proposed by Planned Parenthood Generation Action (PPGA), would be placed in a gender neutral bathroom on campus and offer sexual health products like Plan B emergency contraceptive, condoms, dental dams and pregnancy tests. 
PPGA student leaders Kaitlynne Jensen '23 and Zoe Morris '23 said that many of the items in the vending machine can be embarrassing for students to get off campus or through the Welty Student Health Center. The vending machine would offer a discreet and private way for students to purchase sexual health items. 
"[The vending machine] could be really useful for students because it would eliminate the need for a third party; it would just be them and the medication," Jensen said.
On Oct. 12, a survey was sent to students through the student listserv to evaluate how useful the vending machine might be to students. 262 students participated in the survey, around 17 percent of the student body. Of those who participated in the survey, 98 percent said the vending machine would be of value to them.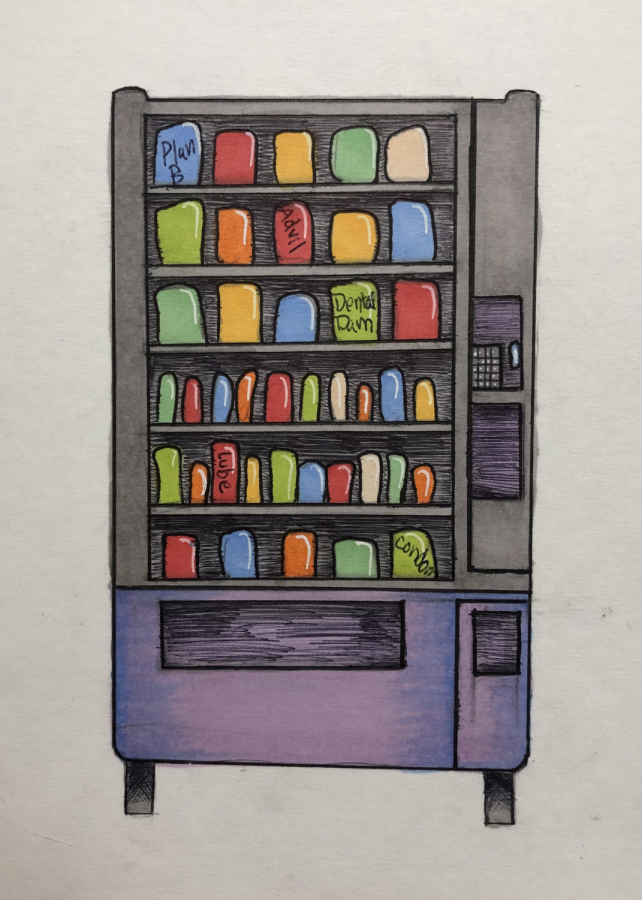 Jensen learned about a similar vending machine at Eastern Washington University while volunteering with Planned Parenthood of Greater Washington and Idaho (PPGWNI) this summer. 
The PPGA club is affiliated with the advocacy arm of Planned Parenthood, which focuses on efforts like registering students to vote, consent education, and advocating for reproductive justice legislation on campus. However, PPGWNI is an affiliate organization focused on offering health care and sexual education. 
Welty Student Health Center Director Claudia Ness, RN, said that the health center offers condoms for free, emergency contraceptives for $25, and providers are available to prescribe birth control.
"As a nurse I am in favor of appropriate sexual health education and the wellbeing of all our students," Ness said in an email to The Wire. "If a vending machine makes obtaining products easier I have no conflicts with that. I believe the cost and easy access need to be balanced."
The cost of purchasing the machine and stocking it with sexual health items is still being worked out, according to PPGA student leader Zoe Morris. 
The project cannot receive funding from the Associated Students of Whitman College (ASWC) because PPGA is a politically-affiliated club. Morris and Jensen are hoping to receive some financial support from the college to fund the project, along with their budget from the PPGA national organization.
"We've created these connections [with college administrators] and received responses that they wanted more information that students would find the machine valuable," Morris said. "So, now that we've done that, moving forward is just letting administration and the people we've talked to know that, and then figuring out how Whitman can help us."