College begins mass testing as community members return for fall semester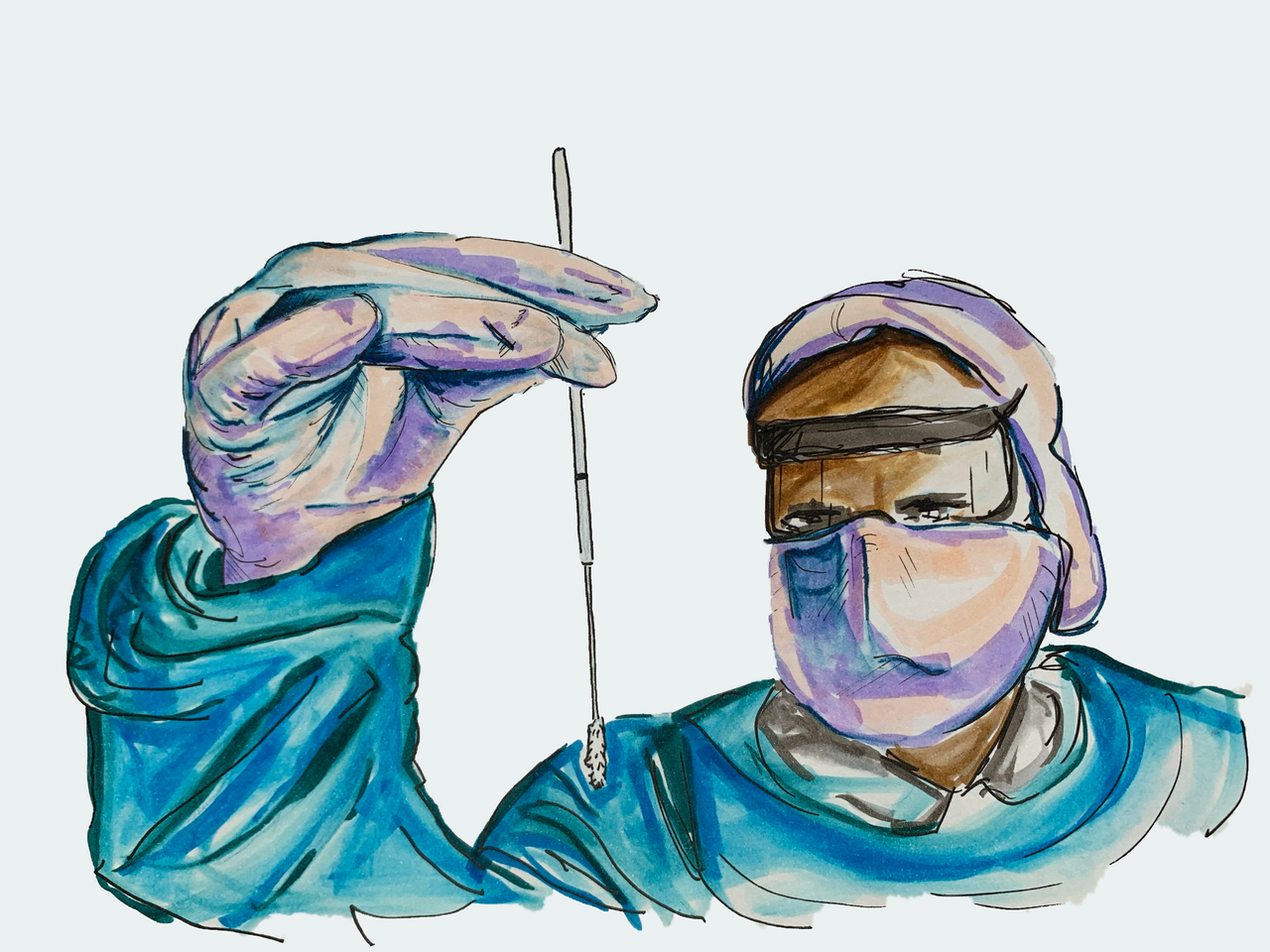 A limited number of community members returned to Whitman campus for the fall semester, and Whitman College contracted Lynx Healthcare to test students, staff and faculty members for COVID-19 from Aug. 19-21. 
Samples were collected by employees of Lynx Healthcare and the testing was conducted by Aark Laboratories in Spokane, according to Director of the Health Center Claudia Ness R.N.
"Lynx Healthcare collected samples in a mobile testing vehicle and provided all of the necessary paperwork and testing kits," Ness said. "Community members signed up online for a time slot during the testing window."
"The testing company confirmed that there was one positive test out of 978 conducted," Josh Jensen, Head of the Coronavirus Task Force, wrote in an email to The Wire. "That individual self-identified to HR as part of the college's wellness check process."
Senior Emily Solomon was one of the first community members to be tested on Aug. 19. She was scheduled to be tested at 8:10 a.m. and estimated that ten people were in line before her. While there were significant delays that left her waiting around an hour and a half, she said she was pleased to see many other community members getting tested. 
"It was really nice to see the line. I don't even know how far back it was. I couldn't even see the back of the line, but it was really cool to see how many people were taking advantage of the opportunity to get a free test," Solomon said.
Jensen sent out a email to the school at 10:20 a.m. that day to inform community members that testing was running late. He suggested that individuals arrive an hour later than their scheduled time slot. No major delays were reported on subsequent days.
Junior Alicia Cover had not been tested for COVID-19 before. The experience was largely what she expected but was surprised by some of the physical effects of the sample collection process.
"It made me cry a little bit. It made my eyes water, and I wasn't expecting that," Cover said, "but overall it was about what I expected."
According to Director Ness, the college has plans going forward to continue testing asymptomatic community members at the Welty Health Center with kits purchased from Lynx Healthcare. Additional testing is being offered primarily for individuals that arrived on campus after Aug. 21 in an effort to screen the majority of the Whitman community.
"[Mass testing] is giving us an idea of what percentage of the Whitman community might be contagious at any given time," Ness said."There can be asymptomatic carriers: people that have the COVID virus but they are not showing symptoms; so, they don't know it. So, it's just to screen that out."
The college has also purchased a testing machine from the molecular diagnostics company Cepheid. Director Ness said that the machine will be delivered later this month, but a shortage of testing cartridges makes it unclear when the machine will be operational. The Health Center will also be able to use the device to test for other viral infections like influenza.
The Welty Health Center will not test symptomatic community members, but tests are available for those exhibiting COVID-19 symptoms through the local Rite-Aid pharmacy and Providence Healthcare. According to Jensen, the Coronavirus Task Force has established an isolation plan for potential student infections in conjunction with Walla Walla Community Health.
"The health center and student life have a protocol for students who test positive for COVID that includes isolation and support to continue remote learning as the student's health allows," Jensen said. "The college will partner with Walla Walla County Community Health on the contact tracing process. The county will conduct a contact tracing interview, assisted by data from Whitman's Everbridge app, and contact tracing logs as needed." 
"Students who are living on campus who test positive will be housed in dedicated isolation space," Jensen said, "while those living off campus will be instructed to isolate at home if possible. In all cases, roommates and housemates and other close contacts will be instructed to quarantine."