$19 million down in revenue, Whitman halts mandatory furloughs in favor of tiered cuts
Facing a projected $19 million loss in revenue for the 2020-2021 school year, Whitman College announced tiered salary reductions, with top earners taking the biggest hit — quelling summer faculty and staff concerns over mandatory furloughs. 
Effective Sept. 1, these salary cuts apply to all employees who make over $35,000 annually, with the highest earners facing the highest cuts at 10-12 percent. Chief Financial Officer Peter Harvey confirmed that there will be no mandatory furloughs beyond the cuts already made at the beginning of the summer, although roughly 30 employees are taking voluntary furloughs. 
Whitman's chapter of the American Association of University Professors (AAUP), an advocacy group of around 60 faculty, had hoped for 15-20 percent salary cuts for top-earning employees. AAUP Chapter President and Associate Professor of Art History and Visual Culture Studies Lisa Uddin says, however, that they are relieved the college halted mandatory furloughs and implemented the tiered cuts approach. 
"We call it a medium-sized win and we know that medium-sized wins are still wins. I think it's unrealistic to expect top administrators at a private liberal arts college right now to go further unless there was a financial need at a college-wide level," Uddin said. "If they revisit these figures for the spring, we'll be there — we're not going anywhere. But in terms of the work for the fall, I think this is what we've got." 
Concern over potential salary cuts and layoffs mounted when Whitman announced its primarily remote, online instruction for the fall semester. Shortly thereafter, President Kathy Murray outlined the now-implemented tiered salary reductions and informed faculty and staff that mandatory furloughs were a possibility that would depend on fall enrollment.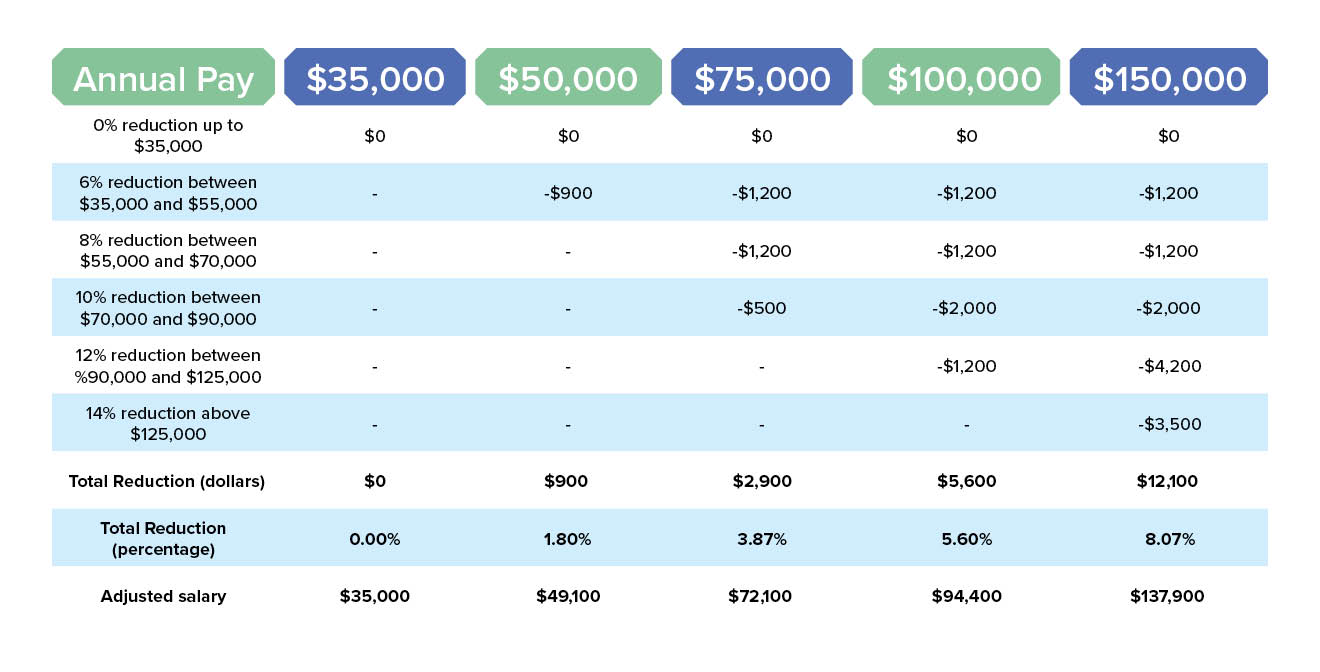 On the heels of this uncertainty, AAUP formulated two letters that called for greater transparency and equity, including "full access to the financial model the College is now employing" for the 2020-2021 fiscal year and for 15-20 percent salary cuts for top-earning employees prior to any other cuts made. At the beginning of August, AAUP members organized outside of President Murray's Memorial Hall office to read off these equity requests.
Adding pressure on the administration, non-tenure track faculty organized a "Petition in Support of Non-Tenure Track and Staff Labor" that circulated at the end of August and garnered nearly 700 signatures of support from faculty and alumni. 
The petition urged for salary reductions from faculty making $50,000 or more annually prior to issuing involuntary furloughs, deeper cuts for those making $100,000 or more, protection of salaries at or below $35,000 and inclusion of non-tenure track faculty in the decisions affecting them. 
"Furloughs disproportionately impact those with relatively small salaries, and a lot of the furloughs would fall on staff members or non-tenure track faculty," Arielle Cooley, AAUP Vice President and Associate Professor of Biology, said. 
Based on the loss of tuition and of room and board revenue, Whitman faces a projected $19 million loss in revenue and a $1 million budget deficit that, according to Harvey, the college is dipping into reserves to fill. On top of the 10 percent reduction in Whitman's tuition, enrollment is down to 1,250 students instead of the expected total of about 1,500.
Whitman is also not using its endowment, reported at $539 million in 2019, to cover any of these costs because of restrictions on part of the funds.
"Whitman spends all of the unrestricted payout from the endowment for financial aid for our students," Harvey said. "If we were to spend more endowment now we would have less funding for financial aid moving forward, which would make it much harder to be the kind of institution we strive to be — an institution that is accessible and welcoming to all students regardless of their ability to pay."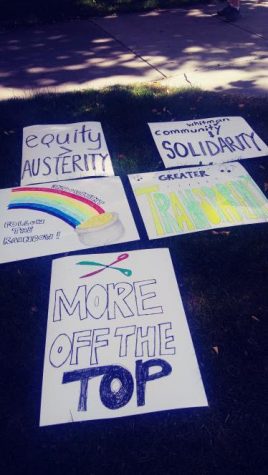 Although Whitman avoided mandatory furloughs for the fall, nine staff positions were cut in June, including part-time nurses and night shift library workers, and some other vacant staff and faculty positions were not filled. The college has also cut back on employee benefits, putting a halt on matching retirement contributions. 
"We did everything we could to minimize the impact on people, which is what the AAUP wanted us to do and what we wanted to do as well," Harvey said, "but we also know we had to make some tough decisions given the significant loss of revenue."
For now, Whitman's AAUP chapter is continuing to support non-tenure track faculty, helping to represent them in faculty meetings and governance roles.
"There are still salary cuts, so this is still a time of deprivation and hardship for a lot of Whitman workers," Uddin said, "so we're aware of that and we're going to try to organize accordingly."