Construction on Isaacs Ave affects local businesses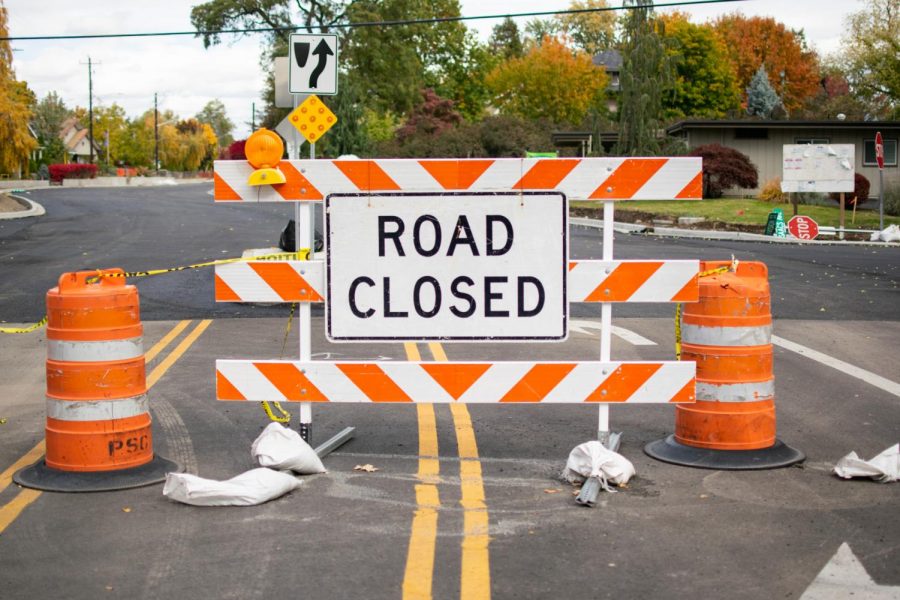 Since spring of last year, construction has consumed Isaacs Avenue, affecting multiple businesses and their customers. 
The City of Walla Walla is currently in the midst of working on infrastructure like utility replacements, roundabouts and better roads and sidewalks.

In a Walla Walla Union-Bulletin article published last April, Transportation Engineer and Isaacs Construction Project Manager Monte Puymon explained that the road work between Division and Roosevelt street will be completed this year. However, other work on Isaacs will be ongoing through next year. According to Puymon, the final phase of the construction on Isaacs Avenue is underway, intending to rebuild the road, traffic signals and sidewalks to make the road safer for our community.
Although the road work is making safety improvements, businesses on Isaacs have suffered serious consequences and losses in revenue.  
Small businesses are concerned by the dramatic decrease in their sales since the construction started. Yeehaw Aloha, Ming Court, Taqueria Mi Pueblito and Livit Coffee all have been negatively affected by the construction on Isaacs. 
Laurel DeLong, Executive Director of the Yeehaw Aloha nonprofit store, stresses how sales have decreased since the construction. The construction blocks the traffic flow in front of the store, but they do have parking available in the back of the store. 
"Most of our customers are impulsive buyers, meaning people who drive by and decide to go in the store," DeLong said.
This group of consumers is eliminated from Yeehaw Aloha's sales because of the road work. 
The construction is forcing the business to come up with other ways to keep customers.
"We have to keep our advertising up with our website, Facebook and Instagram to try to maintain our business flow," DeLong said.
Business is expected to go back to normal once the construction ends later this year. On the day the construction ends, Yeehaw Aloha will have 50 percent off the entire store to make up for lost profits, said DeLong. 
With the construction, Whitman students can no longer benefit from the proximity and affordability of places like Yeehaw Aloha, Taq, Ming Court or Livit Coffee. 
Junior Quinne Woolley lived in Walla Walla this summer because of her internship with the City of Walla Walla. 
"This summer it was extremely inconvenient as I had to take the freeway to go to Staples instead of Isaacs," Woolley said. "Now, because of the construction I choose not to go down Isaacs and would rather get coffee downtown than at Livit Coffee."
During construction, DeLong has seen a decrease in Whitman student customers, as well.
"Whitman students are a big part of our customers," DeLong said. "And with the construction they are not able to physically access our business," DeLong said.